Tymebank SASSA Payments (Great Advance Service)
SASSA grants are changing lives by providing financial assistance to poor and needy South Africans. There are multiple SASSA grants and loans available targeting different categories of people. However, sometimes it gets difficult to wait for the next month if unexpected expenses occur.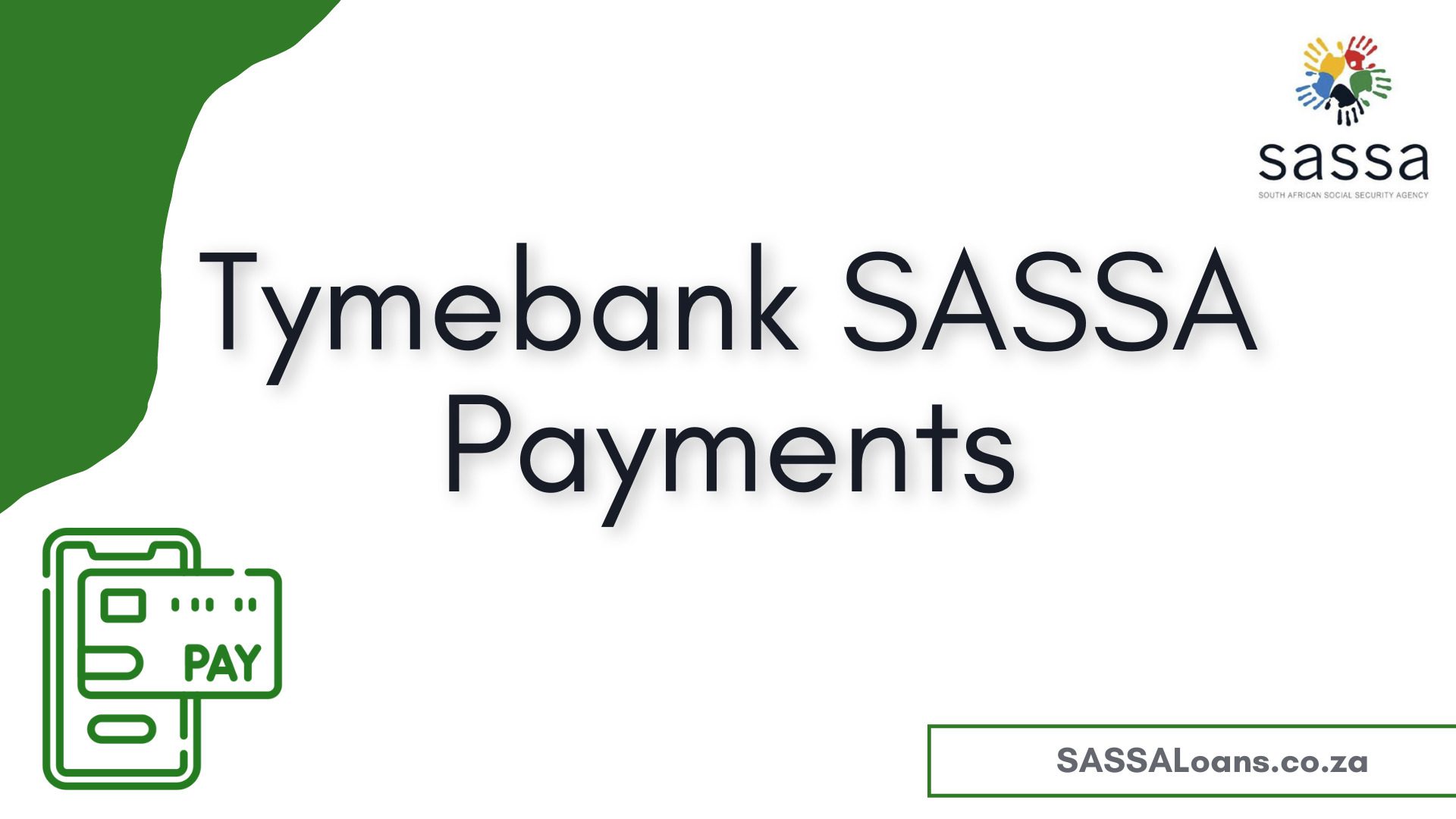 TymeBank offers interest-free loans to the SASSA grant holders as an advance. This advance is given to help the beneficiaries before the grants are disbursed. So, let me explain everything on TymeBank SASSA Payments in detail.
TymeBank SASSA Payments
The South African Social Security Agency (SASSA) offers a bunch of different grants and loans. There are people who rely on these grants solely for their day-to-day expenses. Therefore, SASSA has grants for every financially needy citizen, like SRD grants, old age grants, child grants, etc.
Sometimes these beneficiaries face emergencies where they get to spend extra money. Therefore, they are not able to wait until the end of the month to receive their grant and pay their debts. Here is when TymeBank's services come in handy.
TymeBank Great Advance
SASSA grant holders who use the TymeBank Everyday account can take the TymeBank Great Advance. This advance is basically your SASSA grant amount given to you before the official disbursement date. Moreover, you can borrow up to R500 from TymeBank.
Likewise, you cannot access this advance in the first 20 days of the month; therefore, you can only apply for it in the last ten days. The TymeBank will make the great advance payment to you but then deduct your next grant money as repayment.
TymeBank SASSA Interest-Free Payments
TymeBank offers this service to help people during emergencies or any other event that makes them desperate for money. Because during these times, poor citizens fall into exploitative loans with huge amounts of interest.
Therefore, TymeBank Great Advance is interest-free, and the TymeBank Everyday account holders do not have to pay any money as additional charges.
How to Get TymeBank SASSA Great Advance?
There is only one condition which is to own a TymeBank Everyday account. Apart from this, this grant has no eligibility criteria as long as you are a SASSA grant holder. Furthermore, you need to download the account letter or statement to prove you are receiving your SASSA grant money through TymeBank.
However, if you do not have an account, make one because otherwise, you will not get this advance. Moreover, you can use Internet banking for transferring social grant payments to a TymeBank account. You can also change your banking information at the SASSA office near you.
Who Can Access TymeBank SASSA Payments?
SASSA grants recipients who use a TymeBank Everyday account for receiving their SASSA grants are eligible for this advance. Furthermore, SASSA Child Support Grant holders and Old Age Grant recipients can access TymeBank early payments.
Conclusion
In a nutshell, TymeBank SASSA Payments gives early access to SASSA grants by giving a Great Advance of R500 during the last ten days of the month. Moreover, this advance does not have any interest and therefore helps people by protecting them against exploitative loans. Similarly, if you get this advance, your next grant will be deducted for repayment as it is a short-term advance.