Minimum Salary to Qualify for Car Finance in South Africa
If you are tired of public transportation and wish to own a car, you can try financing one. Purchasing a car is quite expensive and people with average monthly salary cannot afford to pay all the money at once. Therefore, car financing is a good option as it allows you to buy a vehicle, start using it and slowly pay it off.
However, there are some requirements for car financing that you must meet to enhance your chances of successful application. Likewise, you need to have an ongoing salary of no less than R6,500 per month. So, let's look into all the requirements and details of car financing in South Africa.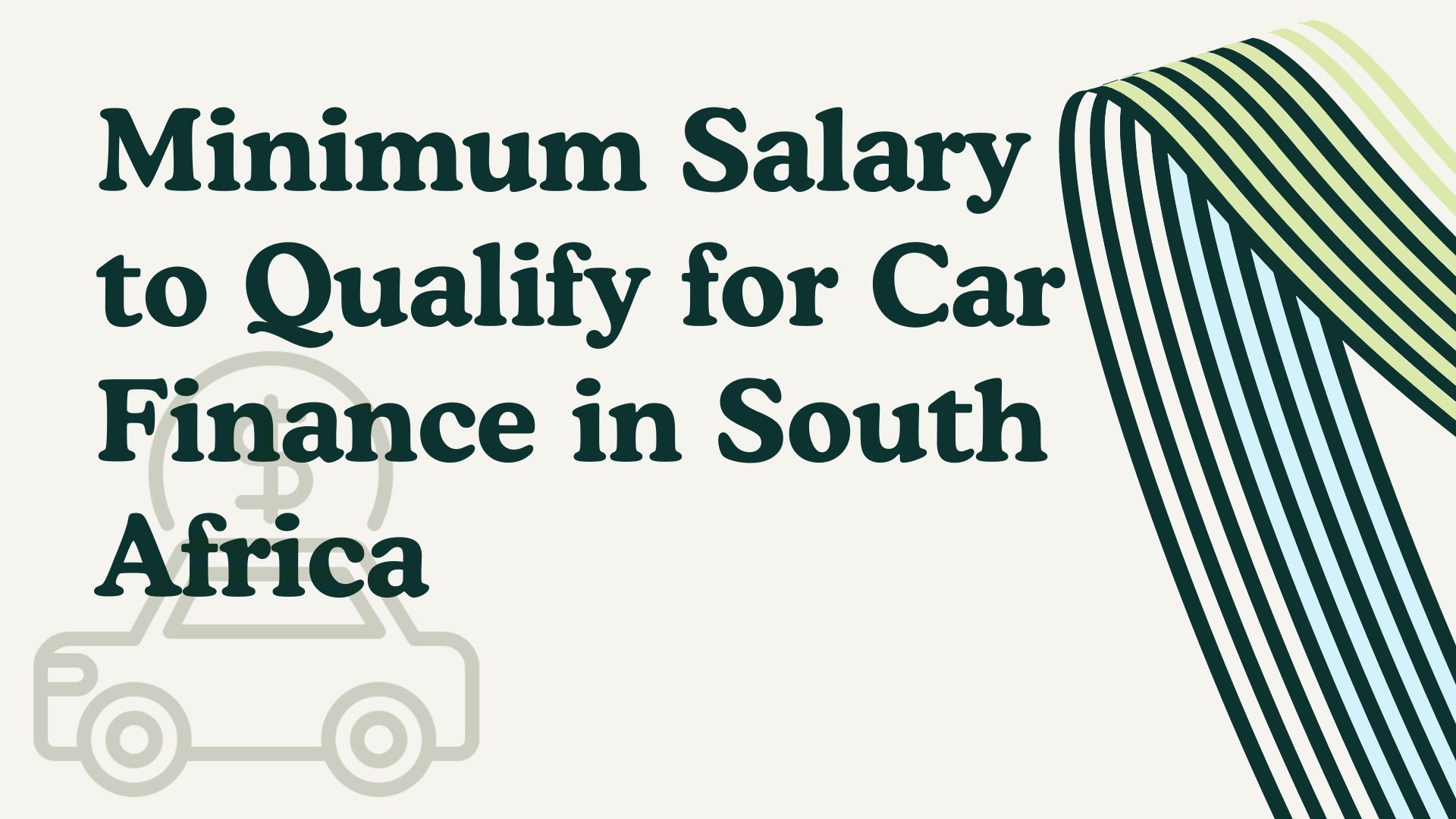 Minimum Salary Required to Be Eligible for Car Finance
The banks/lenders give a certain limit of monthly income that you must earn, to be able to pay them back. Your application will only be considered by the finance houses if you earn a regular salary of at least R6,500 per month. However, it does not mean that every company will require this fixed amount.
Finance and Insurance manager, Allesha Chetty has reported that you need a minimum of R7,500 per month to finance a car. So, it is better to inquire about the minimum salary with your finance house, because the exact amount depends on the provider. Moreover, if your income is higher than this amount you have better chances of financing a car.
Minimum Car Finance Salary Requirement for Lower Income Applicants
If you earn less than R6500 per month and want to have a car you should not lose hope because I have a solution for you. You can now finance a car with a minimum monthly salary requirement of R5000 with a standard bank. Furthermore, the following are requirements for standard bank car finance.
What Should I Consider Besides Minimum Salary for Car Finance?
There are much more factors that influence car financing other than the minimum salary requirement. You need to take the cost of insurance and maintenance into account before applying for the car because banks usually suggest that you should not allocate more than 25-30% of your annual income towards a vehicle. Furthermore, you need to consider other expenses that come with owning a car like insurance, servicing, and fuel costs.
Additionally, banks and financial institutions do not usually finance very small car loans. For instance, they do not even consider loans less than R100,000 and will not finance a car that is older than ten years.
Standard Bank Car Finance Requirements
Standard Bank car finance allows you to finance a car at the lowest rate possible which is R5000 per month. So, if you earn at least R5000 per month and can pay a minimum loan amount of R20,000, you will be qualified for it. Furthermore, their payment periods are between 12 and 84 months and your credit will be assessed before approving your application to finance a car.
Wesbank Minimum Salary Requirement for Car Finance
If you can afford more than R6500, you should go for Wesbank car financing because it offers graduate finance. You can finance a car if you earn at least R7500 per month and have completed a degree or higher diploma within three years of applying for the car, you will be eligible for Wesbank car finance. Moreover, you need to be between 18 and 31 years of age.
Other Related Requirements for Car Financing
Car financing is the best way to purchase your dream car without making debts or falling into heavy-interest loan traps. South Africans can purchase a vehicle of their choice and then slowly pay its money in monthly installments. Furthermore, car financing is helping millions of people by letting them own a car.
Car financing is not a very complex method; however, it does have an eligibility criterion. Moreover, if you want to increase the chances of your application approval you need to complete their requirements.
Citizenship and Credit History
To confirm your legal status and ties to the country, you need to be a South African or a permanent resident of South Africa. Furthermore, your credit history is taken into consideration when you submit your application. Your past borrowing and repayment behavior will be checked through your credit hours and a positive credit history will increase your chances of successful car financing.
Age Requirement
Financing a car needs you to be at least 18 years or older. Furthermore, this is because you need to enter a financial agreement with the bank/company which requires you to reach your legal age.
Employment Status
Lenders want to ensure that you can afford to pay them back. Therefore, they want you to have a stable source of income. So, you must have a permanent job to be eligible for Financing a car.
Documents Required for Car Finance
It is essential to gather the necessary documents that you will need for the application. So, compile the following documents because you will be asked about them during your application.
You must have a valid South African identity card or green barcoded card that can prove your identity.
A copy of your driver's license including front and back to verify your ability to legally drive the car.
A utility bill or statement that contains your residential address, this document will confirm your current place of residence and therefore it should not be older than three months.
You will need proof of your income, so if you are a salaried employee then you will be asked to present payslips for the past three months. However, if you are self-employed or earn through commission then you should have payslips and stamped bank statements of the last three months to prove that you are earning a stable income consistently.
Can I buy a car on loan without a payslip in South Africa?
You do not necessarily need a payslip as long as you provide proof of your income. Moreover, your chances of getting the loan will increase if you have excellent credit score history.
In a nutshell, the minimum salary required to qualify for car finance in South Africa is R6500 per month; however, this amount can be less or more depending on the provider. Moreover, you can finance a car with a minimum of R5000 per month and R7500 per month. Similarly, you need to consider other expenses like insurance, maintenance, fuel, and servicing costs before applying for car finance.