How to Claim UIF for a Deceased Person Online? | uFiling
Just imagine losing your loved one and getting stuck in the mess of claiming insurance. This is the last thing everyone would want! So, it is quite a daunting task for the person to experience a rigorous process of filling up forms with continuous trips to the labour office to claim funds.
This is where the benefits of the UIF (unemployment insurance fund) online virtual office come into play, providing convenience to people who can now submit their forms online to claim their UIF funds.
UIF provides momentary financial aid to employers who have become unemployed or are incapable to perform their work due to unanticipated circumstances. This criteria also include spouses or dependents of loved ones who have passed away.
According to UIF, employers and employees who work more than 24 hrs supply 2% of their stipend to UIF. Moreover, employees are required by the company to register with the UIF making them eligible to claim the funds. This article will assist you in guiding how to claim UIF for a deceased person online.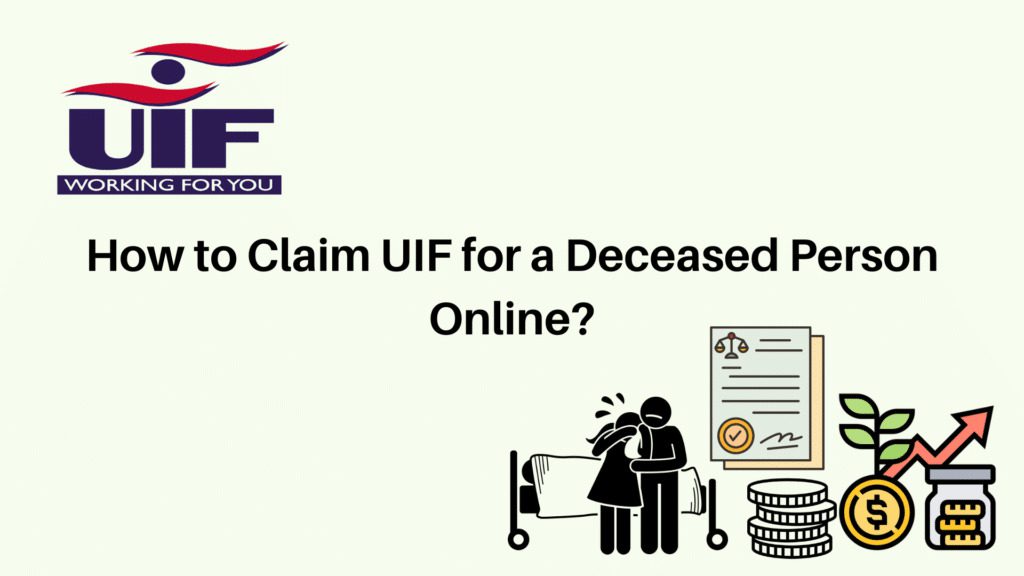 The spouse or other half of the deceased employer can claim dependent benefits provided by the UIF within 18 months from the date of the deceased employer. The dependant child can also apply for this benefit if the spouse or life partner has not yet applied within 18 months of the death of the UIF contributor.
This service can also aid children between 21to 25 who are either learners or students and are solely dependent upon the person who died leaving them with no financial assistance.
uFiling Service to Claim UIF for a Deceased Person Online
If you are the spouse or child of the deceased, you do not need to go to the Labour office but instead can visit the virtual portal. A secure online system known as uFiling makes claiming UIF funds effortless. Therefore, ensuring smooth online claiming of benefits for a deceased person.
Let me walk you through the steps.
Step 1: Register Your Account
You need to visit the website ufiling.labour.gov.za/uif/ where you register your account.
First you will have to accept the terms and conditions.
Then, You need to fill out the registration form, which will inquire about basic information about you, like your name, id, or registration preferred contact.
Here is what it looks like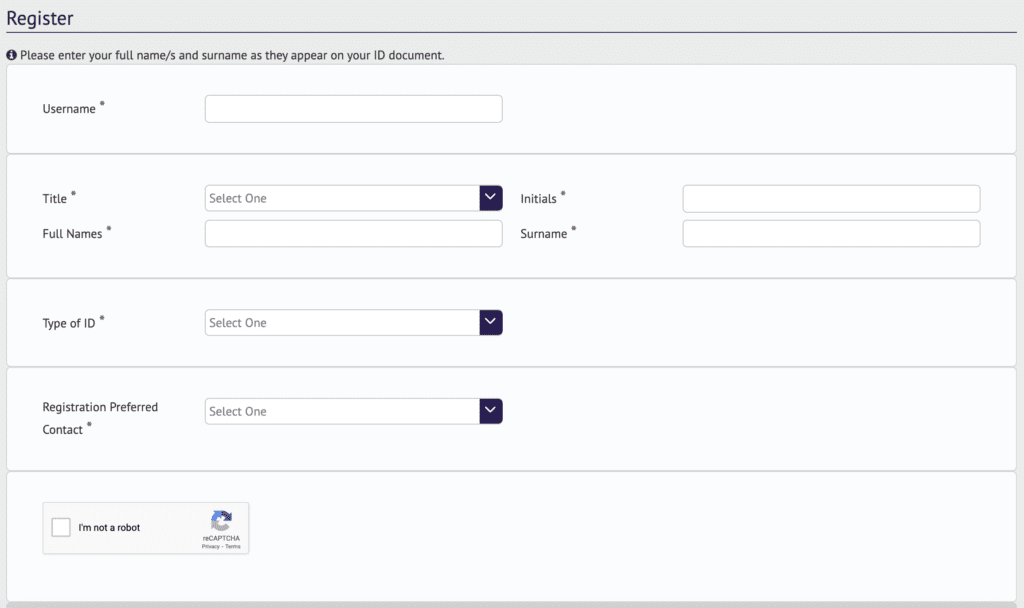 Fill it up and click on the register button there.
Step 2: Benefit Application
In this step, you apply for the benefits you are interested in, it can be unemployed, maternity, adoption, or dependent benefits. After selecting dependent benefits, you need to provide relevant documents such as,
Death certificate
Certified copies of the ID of the deceased UIF contributor
For life partner: Copy of marriage certificate
For children: evidence of guardianship, certified copies of the id of the deceased, child and guardian
Proof that the child is solely reliant on the deceased provider
Proof of banking details
Evidence of service certificate from the deceased's employer
Step 3: Submit Your Claim Online
After uploading all the required documents, you can now submit your claim through u Filing. UIF will evaluate the application, and they will provide further instructions on either if the application is accepted or rejected, or if there is a further need for more documents.
Step 4: After Approval Of the Claim
After your claim is accepted, you will be eligible to receive the payment. Payments depend upon various factors like the deceased's income over 365 days, any contributions they offered to UIF, and the number of individuals relying solely on the deceased contributor.
To receive your payment quickly, you must provide all the authentic documents and the correct information to speed up the process.
To Sum It Up
Receiving UIF funds has become convenient due to access to the u Filing system that provides online services. Individuals can now have access to all processes in the comfort of their own homes. The portal is free of cost and is easily accessible 24/7 and only requires an internet connection which makes it within our hands reach.
The best thing about it is that you get access to online forms that don't need physical signatures for verification nor do they need continuous to-and-fro trips to labour office. By following the above-mentioned steps, you will receive the benefits without going through the rigorous task of performing daunting steps to receive payments.