How Long Does UIF Take To Pay Out? 2023 Guide
How long does it take UIF to make pay outs? And what are the possible reasons for such delayed payouts? If you are struggling to find answers to these and related questions then you must read the following article because I am about to answer all your queries in detail.
As a bonus point, I will also tell you some of the most convenient ways in which you can check out your application status for UIF all by yourself.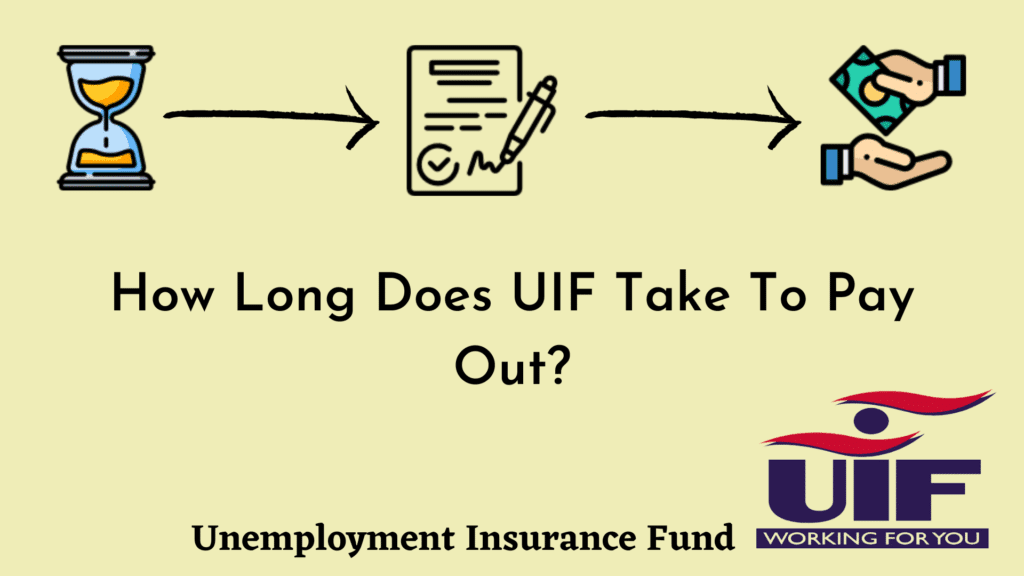 How Long Does UIF Pay After Signing For The First Time
Signing up for UIF is a very lengthy yet simple process. You are required to submit your application forms along with certain documents specifically required in the application form. Deficiency of any document would end up getting your payments delayed or even canceled out.
So, I suggest you read out the section of the application form that states all the documents that you must also submit along with your application form. You may also submit your applications online via your portal, physically, or through courier services, if you live in far-flung areas. Just make sure you attach all the required documents. Furthermore, you are also required to get yourself registered as an active job seeker.
Once you submit your applications, it takes about four to six weeks for the UIF management to verify your documents. They have their own series of steps that ensure the reliability and accuracy of data provided by you. At the same time, they try to get you employed through their own channels.
If they find you a job, you will be declared ineligible for UIF and hence, your application would be canceled automatically and you will receive no payments from UIF. However, if they are unable to get you employed through their own channels and all your documents are verified, they shall approve your application. And you will receive your first payment within two to four working days after the approval of your application.
Your continuing payments probably won't take as long since all your data would be in their systems and it wouldn't take them long to re-verify your details to check if you are still eligible. It usually takes them eight to ten days to make their next payments. However, if you get employment at that time, you shall be declared ineligible for this fund and hence, you shall not receive any more payments. And you will have to re-apply for this fund if you lose your employment again.
How Do I Know If My UIF Claim Has Been Processed?
The biggest downside of applying for the UIF fund is that they do not communicate your application status or any other information to you whatsoever. You will have to stay vigilant and check out all your details by yourself. So, it is imperative that you check out your UIF claim status online or through various other routes provided by them.
1. Check Through Your Portal Online
The easiest and most convenient way to check out your UIF status is online through your portal. So, for that, you need to perform a series of simple steps as mentioned below.
Step # 01: First of all, you need to log into your UIF account so for that, simply go to their official website through this link → www.ufiling.co.za.
Step # 02: Log in with your account credentials in the fields specified on their website.
Step # 03: Once you have logged into your account, simply click on the "Check My Status" tab and follow the series of steps asked of you on the screen.
Step # 04: After asking a few questions from you, the portal will show a captcha on the screen. Simply provide your reference number in the specified field and almost instantly, you will receive a text message on your number telling you your application status.
2. Send an Email
If you don't want to check our application status online, you may also send them an email at their official address [email protected]. However, you shall have to include all your valid information such as full name, phone number, ID card number, and reference number because otherwise your email shall be discarded without any communication back to you. Furthermore, it is a pretty slow method and you may have to wait for days in order to hear back from them.
3. Visit Their Nearest Office
If you are not very big on virtual methods of checking out your application status and want to go old school then, you would have to visit their nearest office yourself. They will ask for your ID number, name, and reference number to check out your information on their systems.
Once they have loaded up your profile, they will update you on your application status. However, it is a very troublesome method and requires a sheer amount of willpower to visit their offices physically. Besides, there are other convenient options available through which you can check out your own status within minutes.
How Long Does It Take For UIF To Pay?
It takes six to eight weeks for your application form to be approved. The reasons have been mentioned in the first section of this article. In any case, the subsequent payments take only a week to be cleared out once you have passed all the eligibility requirements and criteria.
However, if for some reason you are disqualified for this fund, you must inform the relevant department of UIF so that they would take prompt action and not make any further payouts to you.
But even if you don't inform them, they will find out for sure owing to the intensive procedures and checks they perform on your data to ensure your eligibility for this fund. However, if for some reason, they are unable to find out your disqualification and you don't inform them yourself and keep receiving payouts from this fund, it will be considered fraud and they might sue you for that.
Is it necessary to inform UIF about your disqualification in the middle of receiving payouts?
If you were eligible in the past for the UIF funds but now, have found a job or a means to sustain a decent living, you must inform the UIF management about your disqualification. It is just a surety that they know you have been disqualified and hence, stop making out your payments. If you don't do that and keep receiving payouts after your disqualification, you might bring upon yourself a huge lawsuit filed by the UIF management on the basis of fraud and misconduct.
Why does it take so long for UIF to make payouts?
It takes so long for UIF to make payouts because they spend extra time trying to evaluate your eligibility for this fund. This is the reason why they are able to identify a large stack of eligible applications every month. It is their way of reducing the chances of fraud and misconduct to a minimum.
So, this was all from my side. I hope you all enjoyed reading through this article. I tried my best to pack this article with all the relevant information that you must have relating to the time period required by UIF to make your payments. It may feel like a very tiresome process and you may grow impatient with it, however, it is very important to check out every detail of its applicants to filter out the ineligible persons.
In any case, let me summarize what was included in the above article. First, I mentioned how long UIF keeps making payouts to you after your application has been processed i.e. until you are declared ineligible for this fund. Then, I moved on to how long it takes for them to make your subsequent payouts. Furthermore, I also mentioned the reasons for the delayed payouts. And lastly, I described some of the ways in which you can check out your application status.