How to Check UIF Payout? (4 Quick Methods)
Whether you are about to receive your first payout or are confused about the best way to check out your UIF payout, the following article will provide you with immense value.
I know, it can be a little hard to remember all the ways you can approach them personally, but ignorance is no excuse for anything and sooner or later you have to update your knowledge. And what better day to do it than today, right?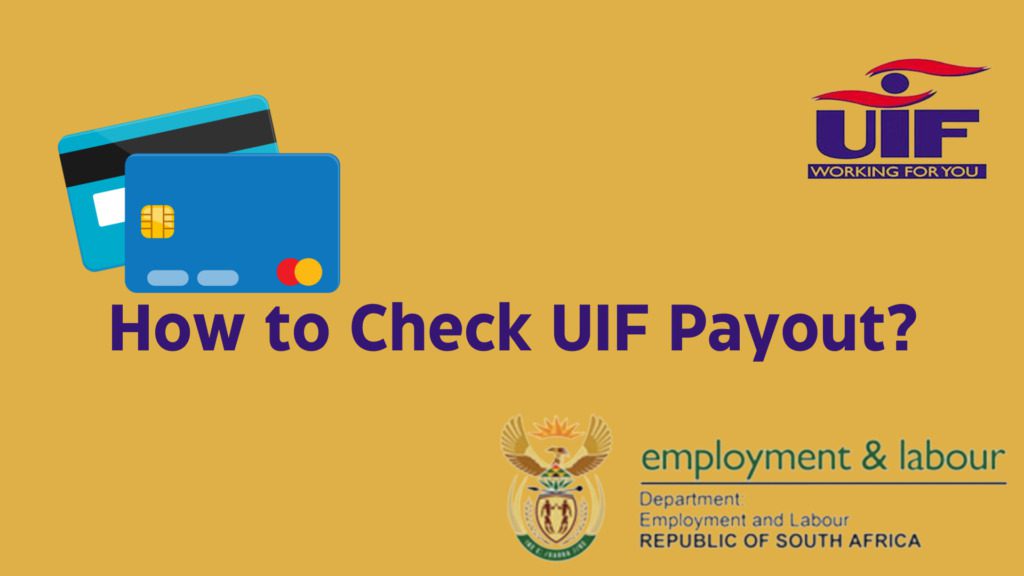 So, today we will be discussing some of the easiest and most convenient ways you can check out your own UIF payouts. I will go through each method in fine detail and by the end of it, you will know exactly how to check UIF payouts all by yourself from the comforts of your home. So, without further ado, let's get started!
Make sure you have already filled your salary schedule form of UIF!
4 Methods to Check UIF Payout
I don't know about you but for me, keeping an eye on my UIF balance is an absolute necessity. I mean, I can not help overspending unless I have a clear-cut limitation in my mind. It gives me a sense of responsibility and sets up a boundary for me to keep my expenses under control. And trust me, it is really a very simple task and doesn't even require a lot of your time. You will know the exact amount of your balance allowed.
The same is the case with the UIF payouts. It is also highly important that you check out your payout before you start spending your money. This little task will help you manage your finances in a more coordinated way and plan your expenses accordingly. In this way, you also have a higher chance of saving a considerable amount of money every month from your allowances.
However, the discussion about all the benefits of checking out the UIF payout can wait for now because we are solely going to target a more interesting topic i.e., how to check UIF payout in the upcoming paragraphs. Rest assured, I am going to break down the entire process into small steps so that each and every one of you can follow through easily and without any obstacles.
So, if any of you are stuck on any particular process or don't know how to proceed or how to begin with, then I would recommend you to keep reading.
1. Check Via Phone Call
This is the simplest method of them all. In this method, all you have to do is call their helpline number 012 337 1680 and ask the operator about your UIF payout. They will ask for your credentials and then check out your information from the system. The entire process takes about one or two minutes given, the lines are not busy. They will immediately update you on your balance.
2. Dial Their Status Code
This is yet another very simple method that allows you to check out your UIF payout without even stressing about having to talk to their online operator. So, for that, all you have to do is dial the UIF status code number *134843#.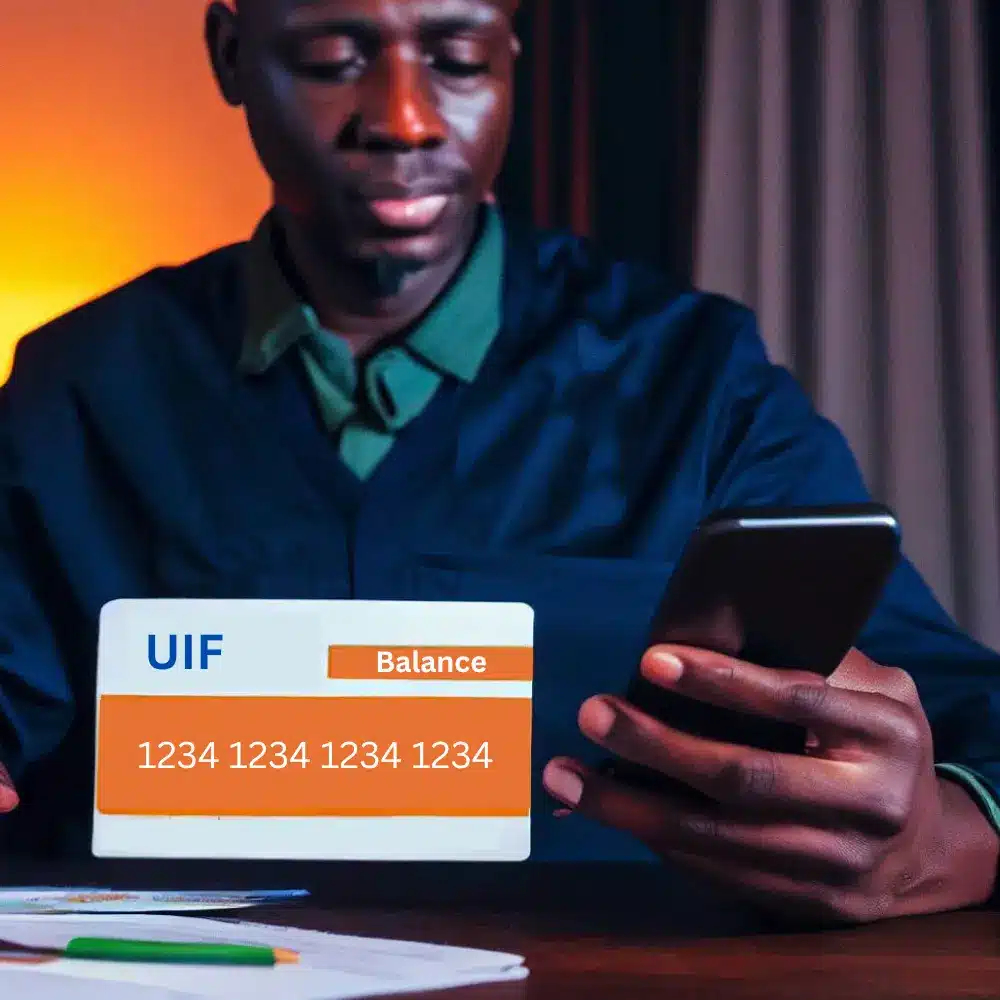 You will immediately be prompted by a virtual operator asking questions. You will have to listen to all the options for each question and dial the numbers in a sequence. In the end, they will tell you your payout balance.
This process may seem a lot easier to follow than the rest of the methods, however, it is the most technical method if you get at it. It is because you will have to be very vigilant in responding to the questions asked by the operator.
If you dial the wrong number on your dial pad, you will have to cancel the process and start all over again. And it costs a hell of a lot of money to call these operators. So, if you want to opt for this method, you'd better hear what the man is saying!
3. Check Your UIF Status Online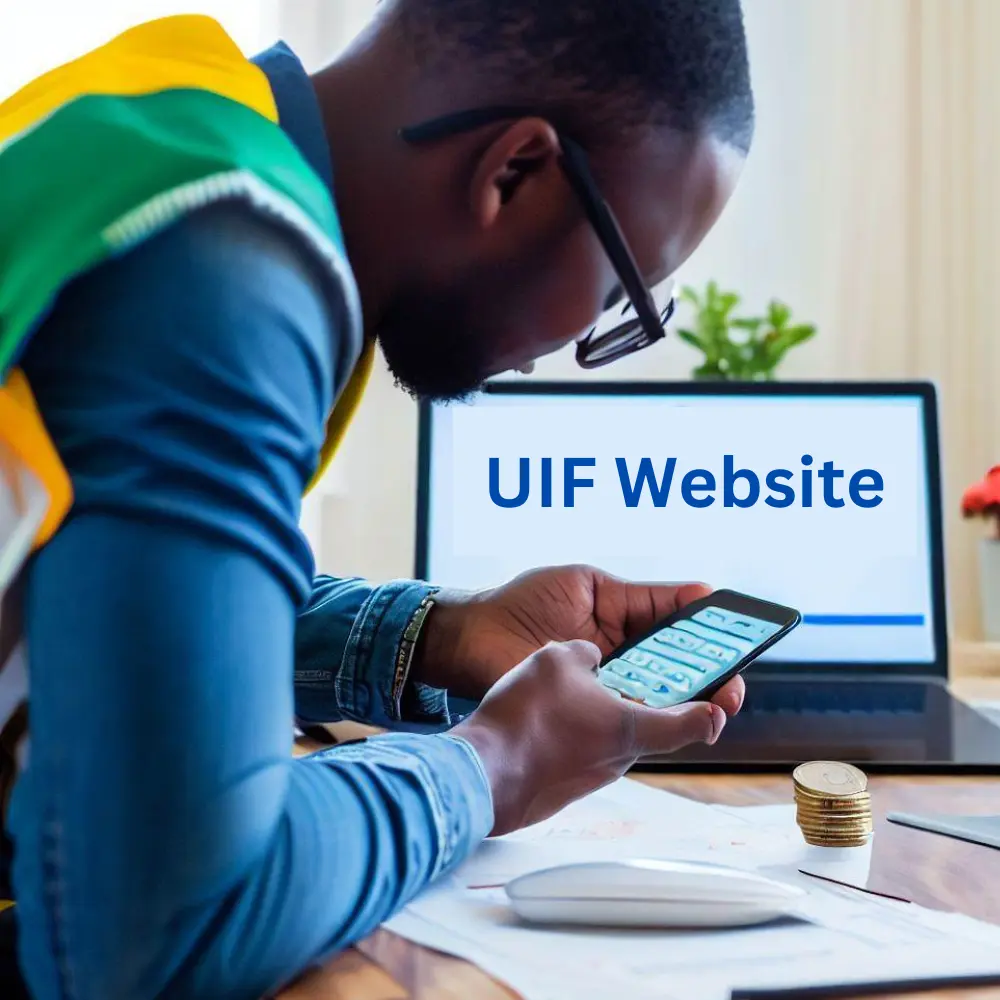 After the phone calls, I prefer the online procedure to check out the UIF status. This is because this process does not require your utmost attention.
You can even multitask and still end up finding the accurate status of your payout balance. However, it is imperative that you understand all the steps and carry them out accordingly. (here is another method which is about how to check your maternity UIF status)
First of all, you need to go to the UIF official website. You may use the mentioned link (https://ufiling.labour.gov.za/uif/) to immediately land on their website without having to search for it yourselves on google.
Next, you need to log into your account. Simply type in your login credentials and hit log in. If you have already logged into your account using the same device, it may not even ask you to log into your account. You will directly land on your portal.
Now, search and locate the "Check my balance" tab.
You will be given a series of instructions. All you have to do is follow them one by one as directed. In the end, you will be given a captcha on the screen.
Simply, input your UIF reference as allotted by the organisation at the time of registration and hit enter. Your balance will show up on your screen as soon as the server loads up the information.
This may take only a minimum of a few seconds and a maximum of a few minutes depending upon your internet speed and traffic on the server.
The Resulting Report
The report that is generated in the online UIF status check must be green in color. A green report indicates that your payout is approved and ready for withdrawal. However, on the other hand, a red report indicates that your payment has been declined.
Now, there could be a number of reasons why your UIF payment would get declined. It may be because you are no longer eligible for these payments, or you have violated their terms and conditions. But if you think that your payment rejection is unfair, you can take a few steps to bring this matter to their attention. If you deserve a payout, your problem will be resolved soon.
4. Visit Their Nearest Labor Office
If you are not very comfortable with virtual methods of checking out your UIF payouts, you may opt to physically visit their nearest labor office. This method may feel a little tiresome to you and you may laze out, which is why I would only recommend you to go for it if you encounter an unidentifiable problem that you can not solve on your own.
Such a situation may require technical support and instead of wasting your time and your energies on a fruitless task, it is better to consult a professional.
In any case, when you go to their labor office, keep in mind to take your UIF registration number, ID card, and all other necessary details directly related to checking your UIF payouts. They will check out your portal and fix any problems it might have. As a bonus, they will also update you on your UIF payout details.
How long does it take for UIF to make your first payout?
It takes about six to eight weeks for the UIF to approve your application. After that, you will receive your first payout within a week. However, if UIF finds suitable employment for you, then your application would get rejected and deleted automatically.
Final Thoughts
So, this was all from my side. I hope you all enjoyed reading through this article and found all the information you sought. I tried my best to touch up and explain all the methods that you could use to check out your UIF payouts. I would recommend you to read through all of them very carefully and then choose the one that suits you the best.
In any case, let me quickly summarise all the methods by which you can check out your UIF payouts. So, for starters, you can check via phone call. It only takes a few minutes of your time. Secondly, you can use their status code as well, however, it is a little technical and requires vigilance. Thirdly, you can check it out online, and finally, you can personally visit their office and ask them to check it out for you.