SA Home Loans Reviews (Disadvantages & Complaints)
Going through the SA home loan reviews should be your number one priority if you are thinking about benefiting from it. It will give you access to the opinions of people who have already used this facility and give you a better idea of what you should be expecting in the future. Plus, it is also a great source for you to obtain all the pros and cons of using it and then weigh them out to draw a conclusion for yourself.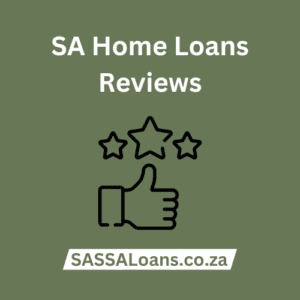 However, it requires intensive research, and not everybody has time to do all that, especially if you do not know where to get started. So, to ease this situation for you, I did all the research instead and am about to summarize all the findings in the following article.
So, if you are interested to find out more about what people have to say about SA home loans then you must read the following article. By the end of it, you will be crystal clear about what to expect. So, with that being said, let's get started.
Lousy Service
The most repeated complaint that I have heard people make about the SA home loans is that they have lousy service. They do not respond to customer complaints nor do they take prompt action. In fact, they make all kinds of excuses in order to avoid fixing your problems.
If you have home insurance with them, then be prepared to literally beg them for even the smallest repairs. And it could be years before they make your first insurance claim payment.
Make Excuses Rather Than Taking Prompt Action
Once you do succeed in lodging a complaint with the SA home loan management you will experience a long and never-ending waiting period. They may make you wait for months or even years before they even consider paying you any heed.
Furthermore, if you try to complain about their extremely slow response to your claim, the staff will assume unprofessional behavior and make all kinds of ridiculous excuses.
Unethical Practices By Appointed Loss Assessors
As if the unprofessional behavior of the staff was not enough, they also appoint the worst assessors possible. These assessors are so slow that they take months in order to speculate your losses and reflect them in a report. And even then, the reports do not reflect a true and fair representation of the actual loss.
Other than their incompetence and unprofessional behavior, these appointed assessors also do their utmost to make this entire process as difficult and painful for you as possible. They will make unnecessary and totally pointless demands on the pretense of doing their work.
Do Not Receive Calls Or Respond To Emails
Another very common issue that many people faced with the SA home loan company is that they seldom pick up the calls. In fact, most of the calls do not even get through to them. And you may simply forget to receive a reply to any of your emails. I wonder if they ever even opened the emails or even gave the correct email address!
Zero Respect For Clients
The worst thing about the SA home loan company is that they do not even have the least bit of respect for their clients. People are just a source of making easy money and they will treat you as such.
Final Thoughts
So, this was all from my side and I really hope that you found all this information very useful. If you did, then don't forget to share it with your friends and family so that they can be aware of what this company is capable of doing to them in case they ever encounter an unforeseen and unfortunate event. To sum it all up, it is safe to say that the SA home loan facility is more of a scam than anything worth it.
You will have to face continuous problems throughout the process. In fact, you would be lucky if you have a smooth experience with them.
All the people I personally consulted for reviews gave me such shocking explanations that I could not believe my ears. So, it would be better for you if you stay as far away from them as possible!