How to Reset NSFAS Wallet Password? (2 Easy Methods)
NSFAS is very strict regarding the security of your balance. In case your password is leaked or you have forgotten it, you can reset it and get a new password by calling them or through the internet.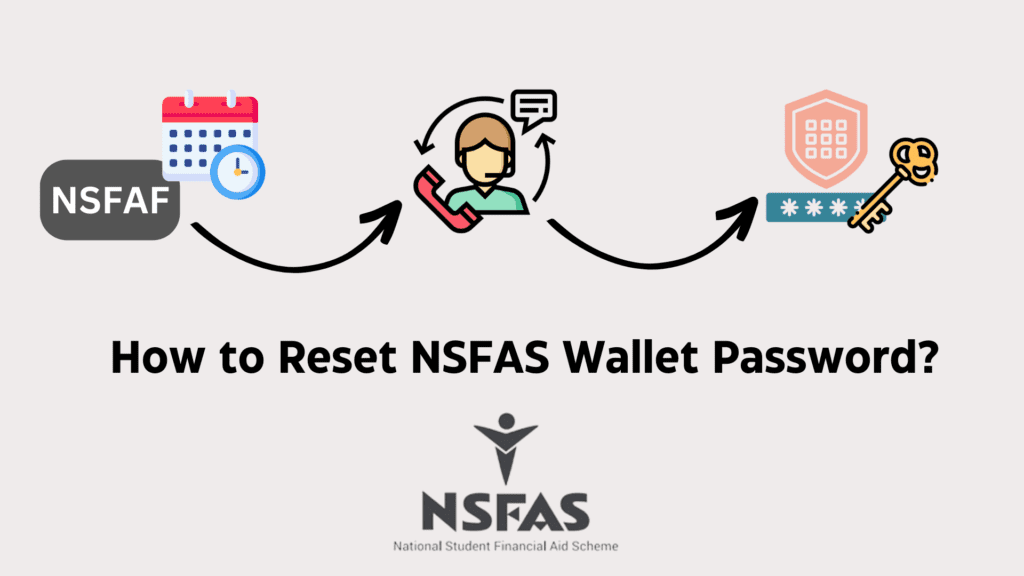 Reset NSFAS Wallet Password through a Call
If you do not have internet and want to change your password immediately, you can contact NSFAS by calling their call center. Their call center number is 08000 67327. You can call them, and they will guide and help you. This service operates from 08:00 to 17:00.
Reset NSFAS Wallet Password through the Website
If you want to reset your password or if your wallet profile is locked, you will have to contact NSFAS. Many of the students faced this problem in the past, therefore NSFAS came up with a webchat that allows students to share any problem they are facing with their accounts directly with them.
First, you will have to visit NSFAS official website by clicking on this link my.nsfas.org.za/
Next, you must press on the 'NSFAS webchat' tab.
Then, you will have to provide your general information to proceed further.
Now, you will get an option to message NSFAS, type a message, and tell them about how your account got locked or if you want to reset your password for security reasons.
Finally, click on submit tab.
After submitting your form, you must wait for them to contact you. They will assess you on how to fix your wallet-related issues. Their working hours are from Monday to Friday, 08:30 to 17:00.