Will NSFAS Fund Me if I Change University? 2023
NSFAS aims to aid the tertiary education of South Africans to increase the literacy rate of the country. The program is successfully running since 1996 and is now offering multiple bursaries and scholarships.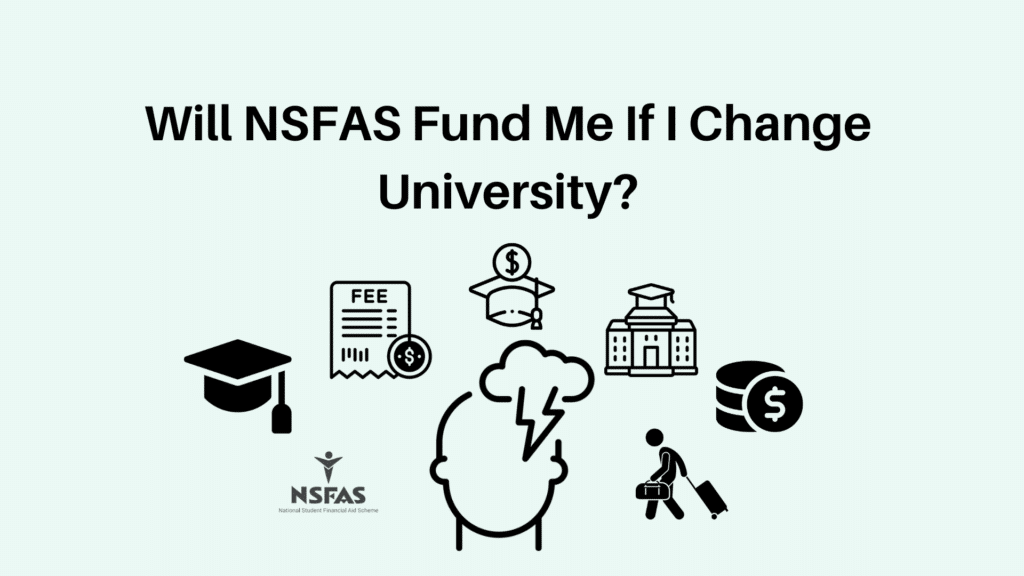 As an NSFAS recipient, you need to know—will NSFAS fund me if I change university, what if I change the course, and more to make the right decisions. In this blog, I'll share information based on my experience with NSFAS.
Will NSFAS Fund Me if I Change University?
Changing institutions doesn't impact the NSFAS funding as the student has to switch the university or colleges for many obvious reasons. NSFAS has shared this with all the public sector institutes in South Africa that accept NSFAS funds, so if you want to change the college or university, there will not be any issue in it.
However, the applicant must change the institute or transfer to the one that accepts the NSFAS funds. For your information, no private-sector university is eligible for NSFAS funding. Therefore, if you change your college and move to the private sector, NSFAS will not provide any funding to you.
In addition, you need to see the list of institutions that accepts NSFAS funds. This is because if you switch to a university that does not accept NSFAS funding, your financial aid program will get terminated.
I changed my institute once when I was the recipient of NSFAS financial aid from the University of Cape Town to the Central University of Technology. I faced no issue in switching institutions because both of these universities are public sector and accept NSFAS funding. For more information about that, I highly encourage you to visit the student care center at your institution.
Incase you transfer to a university that doesn't accept NSFAS, there is NO need to worry as there are multiple other bursaries like NSFAS that you should check out.
Apart from that, we also write a guide on Can I Transfer From UniSA to Another University?
How much does NSFAS pay per student?
NSFAS pays R7500 for transportation, R15000 for living, R5200 for studying essentials, and R2900 for incidental care. The allowances may vary with the university and program you are enrolled in.
Which courses does NSFAS fund?
NSFAS financial aid program is acceptable for courses of many divisions like management, human resource, environmental sciences, information studies, industrial governances, tourism, life sciences, hospitality and nursing, languages, justice in society, and so forth. Please update yourself by visiting the following link: nsfas.org.za/content/.
NSFAS financial aid program aims to help students of South Africa in pursuing their tertiary education. NSFAS provides funds for transportation, tuition fees, living expenses, incidental care, and more.
As an NSFAS financial aid program recipient, if you want to switch your institute or course, you need to make sure that the university you are planning to enroll in accepts the NSFAS funding. In this blog, I have discussed the essential details regarding this, so make sure to read it.