How to Get SARS Tax Number via SMS or Email Login?
Every individual who is living in South Africa has heard about SARS. However, the problem is that with an abundance of information, it becomes difficult to tell what is true and what is not.
Well, if you are concerned about how to get a SARS tax number, then worry no more. It may sound like a challenge, but this task has been made very easy but this Agency.
In the article below, I have shared the multiple ways of getting a SARS tax number. Moreover, you will also find other useful information that will come in handy when you will be working on submitting your taxes!
What is the SARS Tax Number?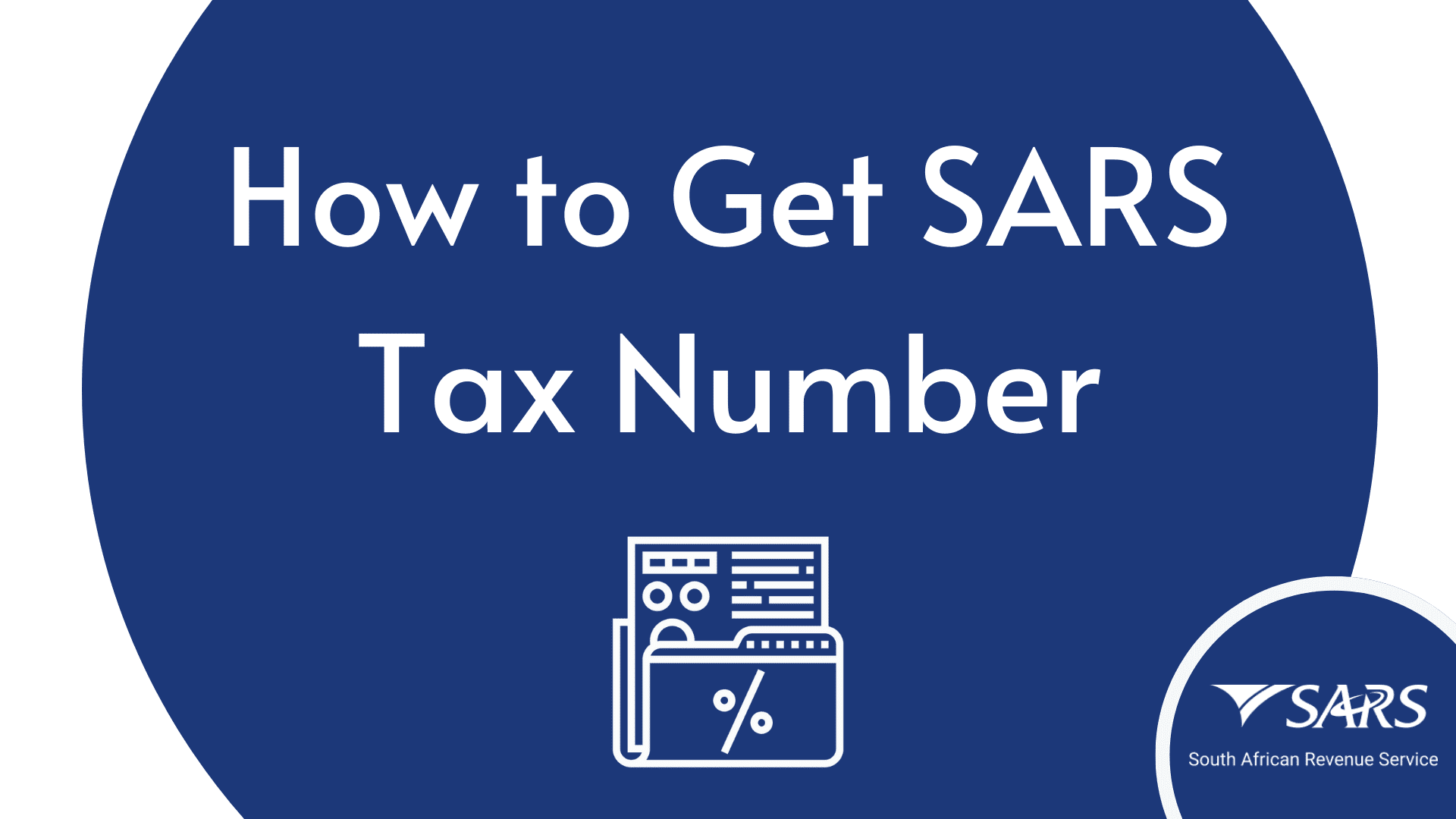 SARS or the South African Revenue Services is a Department or an Agency which is responsible for the collection of taxes in the country. The SARS tax number is a unique identification number that the agency issues to every registered taxpayer.
Whether it is paying taxes, or doing any other financial transaction while residing in the country, the tax number is quite important. This is why it is important to know how to get your own tax number.
Documents Needed
The first thing which is required for getting registered with SARS and receive your tax number is your ID. You need to have a valid South African proof of identity which should not have expired. In the case of foreigners, a passport is needed.
The second item which is required for the process is proof of address. This can be provided in the form of any utility bills which are registered in that person's name, and have the address listed on them. Moreover, bank details are also required.
These items are needed for those who are listed as individual taxpayer types. For those who are listed as business taxpayer type, they will need more documents including the documentation about their business. They will need their business's certificate of registration, bank details, and tax reference numbers of all of the members and employees.
How to Get a SARS Tax Number for the First Time?
Every person who is paying taxes for the first time does not have their own tax number. Only registered taxpayers have received their tax number, which raises the million-dollar question of how to get a SARS tax number.
Well, the procedure is quite simple and it can be done in different methods that have been shared in detail below.
1. SARS Tax Number Through eFiling
The first method for getting the SARS tax number is through eFiling. The agency has created an online portal that allows citizens of South Africa to complete their tasks related to taxation online. This is called eFiling.
There are two methods that fall under the category of eFiling. The first is through the online portal of the agency and the second is through their mobile phone application. For the first method, you will need to open the website of SARS and locate the button that says 'Register'.
You need to click on this button, and a form will appear in front of you with questions asking for personal information. Fill the entire application form out with the accurate information, it is important that you double-check it before submission to eliminate the chances of a mistake. Then submit it, and once the application gets approved you will be assigned a tax number from the agency.
The second method is the mobile application which goes by the name of SARS MobiApp. You need to download this application on your mobile phone. After it has been downloaded, open it and then locate the registration form.
You need to fill it out with all your personal data, such as name, age, South African ID number, etc. Then after you submit it, the agency will review your application and grant you a tax number after accepting your application.
2. SARS Tax Number Through Branch Office
Another way of getting a SARS tax number is through their branch office. If you do not wish to complete the process online, then you can visit any branch office of SARS and ask them for a registration form to register as a taxpayer.
Once the form has been provided to you, fill it out with all the relevant details. Make sure that you take all of your documents with you before visiting the office. After the form has been completely filled out, submit it.
After you submit it, you can either leave immediately and the tax number will be sent to you through online means. You can also wait for a while and then receive a printout from the office that should contain your tax number.
3. SARS Tax Number Through Employer
The third option for registration at SARS is through your employer via eFiling. In the category of eFiling, there is a function that allows employers to file their employees' information and get them registered as a taxpayer. This option is ideal for those who are in a job.
Retrieve SARS Tax Number
There are multiple ways of applying for a tax number. However, no matter which online method you opted for, you will receive your tax number in any one of the following two ways.
SARS Tax Number Via SMS
The first channel that the agency uses to deliver the tax number to the applicant is SMS. During the application process, the agency asks the applicant for their mobile phone number, as they deliver any updates or news of requests through SMS. Make sure that you always add the number that is registered under your name and ID.
SARS Tax Number Via Email Login
The second and last method of receiving the tax number is through the email that you provided on your registration form. Therefore, check your email to see whether you have received your tax number or not.
Importance of Tax Number
The main reason why tax number is so important is that it is proof that the person is a registered taxpayer. Moreover, it serves as an identification number as every individual has their own unique tax number.
The tax number also comes in handy when an individual or a business needs to apply for VAT registration. In addition to that, having your own tax number makes it highly easier for the person to communicate with the agency and get their assistance with different issues. They will ask for the tax number in the beginning to verify.
What is the minimum age requirement to apply for a SARS tax number?
The minimum age requirement to apply for a SARS tax number is 18. If you are older than 18, then you can apply for a tax number; otherwise, you are not eligible for it.
One of the best things that SARS has introduced is eFiling as it makes the job of getting a tax number very easy. If you wish to know how to get your tax number through eFiling or any other method, read the article above. The details provided in this article will clarify and answer all of your questions about tax numbers.