SASSA Whatsapp Number & Contact details for Grants
Here are the contact details of SASSA which can be used for reapplication or contact incase if you have any issue with your unemployment grant.
If you are looking for a way to contact us (the admin of this website), Please send me an email by clicking here. (DO NOT use this email for contacting related any queries to SASSA, this email option is only to contact the admin of this website for website or advertising or such queries)
Use following contact details if you want to contact SASSA
Whatsapp Number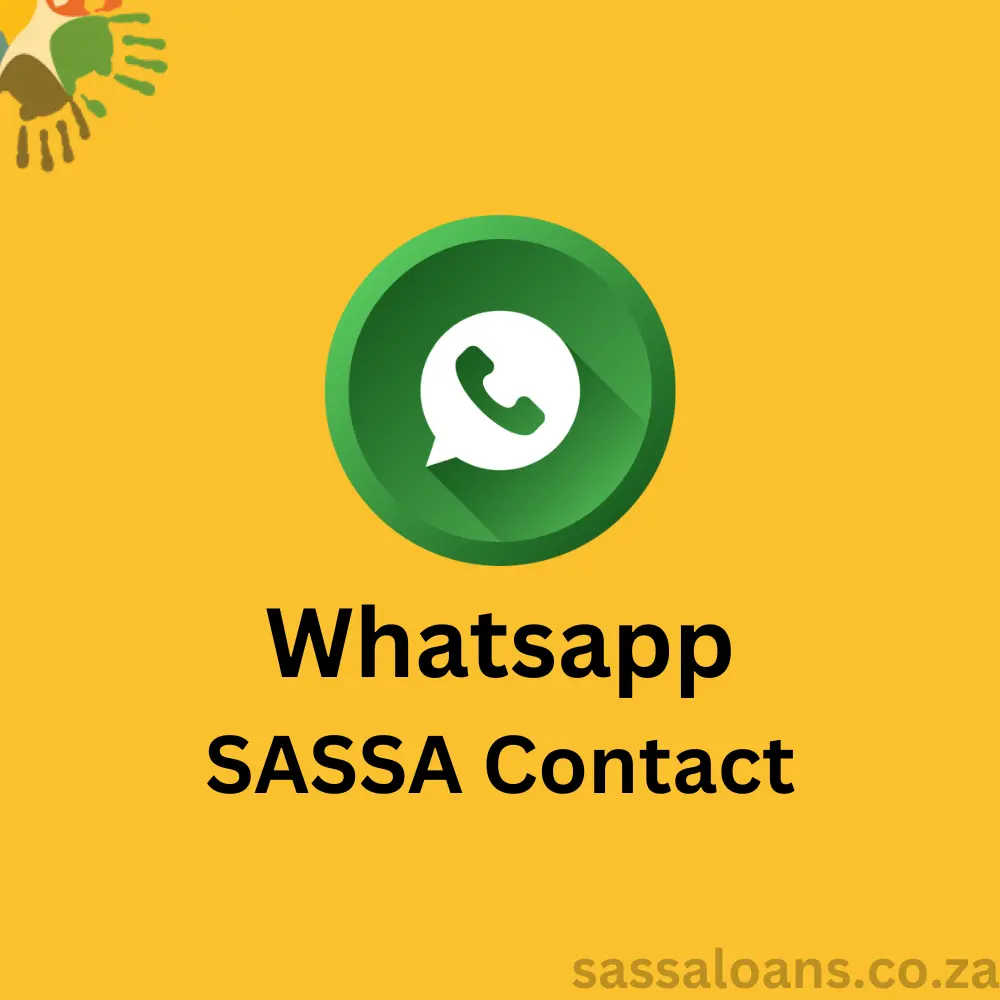 SASSA recently announced that the Whatsapp Line is open, hence its number can be used for contacting SASSA as well.
Start the chat with above number by sending any message such as Hi.
If you are contacting for unemployment grant, write help in the next message.
You will have to verify your credentials at this point as well.
You will be presented with a number of options to choose from.
This includes talking with an agent or reapplying for reconsideration.
They also mention the above number in multiple tweets, for example
Why SRD website not working?
SASSA routinely conducts maintenance on their server and during that time there websites stops working. If you want check sassa status, you can use sassa blog like SASSALoans.co.za for the same purpose.
Above mentioned are the only ways to contact SASSA for r350 SRD or unemployment grants.