How to Transfer Money from SASSA card to Capitec?
If you want to know how to transfer money from SASSA card to Capitec bank account then you have landed on the perfect page. Down below I will explain everything relating to this matter in detail. All you have to do is take out a few minutes to read out what I have got to say to you.
But before we get started, let me tell you that this process is a little different from the others you may have gone through. In fact, it involves the use of a totally new form the name of which you might not have heard before but I will explain how to go through with this process. So, keep on reading down below.
Also Read: Lost SASSA Card, What to do? Urgent Solution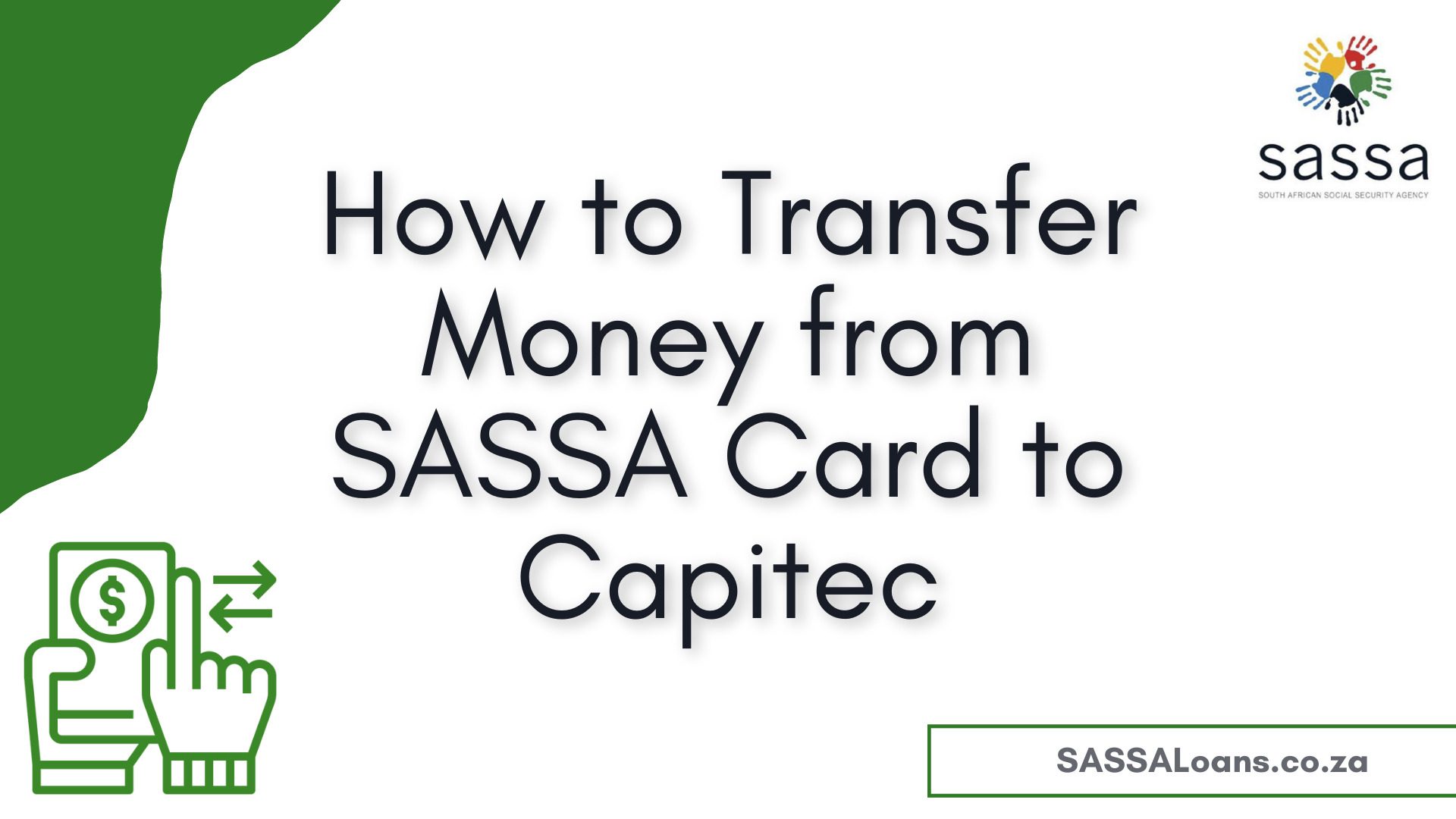 Can you Transfer Directly from SASSA Card to Capitec?
You can not actually transfer funds directly from the SASSA card to your Capitec bank account. The SASSA cards can't be used to transfer funds, they can only be used to withdraw money. So, that only leaves us with one other option which is to convert your withdrawal method from card to bank account.
Also Read: How to Apply for New SASSA Card Online?
Now, this process can not be totally done online. In fact, it requires a lengthy procedure if you want to convert your withdrawal method. However, don't worry because I am about to explain the full procedure in the form of steps down below.
How To Get Your SASSA Payments Send Directly To Capitec Account?
Step # 01: First of all, you need to acquire the SASSA Annexure C (Bank Form). Now, don't worry because it is only the name of this form that is scary. You can easily download it from the SASSA official website or else you can personally collect it from the nearest SASSA office.
Get the form, print it out if you must, and then fill it out completely with all the relevant and true information. However, you must bear in mind that you can not submit this form online through the portal.
Step # 02: Take the form to the Capitec bank so that its representative can fill out the rest of the form for you. They will also put a stamp on your form to verify that it has been signed by the person of authority.
Step # 03: Now, take your signed and properly stamped to the nearest SASSA office and submit it. They will scrutinize your form and further process it before they accept it. You will also be required to provide your biometric information such as fingerprint scan etc.
Once the process is complete, SASSA will start transferring your payouts to your Capitec bank account rather than your SASSA card. However, keep in mind that this change will be permanent and you will receive all your future payments through the bank afterward.
Also Read: How to Block SASSA Card?
The Bottom Line
So, this was all for my side and I hope you all enjoyed reading through this highly informative article. I provided all the most relevant details relating to how you can transfer your money from the SASSA gold card to the Capitec bank account. Just make sure that you follow all the steps very carefully otherwise you won't be able to get it done.
Also Read: How to Transfer Money from SASSA card to Capitec?
In any case, I would like to bring this discussion to an end by summarizing what I discussed in the above article. First of all, you can not directly transfer money from the card to the Capitec bank, rather you will have to change the withdrawal method from card to bank. Other than that, there is a separate procedure to change your bank details if that's what you wish to do.