UIF Status Check – Your Payment Claim Approved or Not?
Apart from SASSA, UIF (Unemployment Insurance Fund) also provides temporary monetary assistance to South African citizens who are unemployed due to certain reasons. Hence the agency, in order to serve many citizens, has set up diverse platforms for the easy registration process and any other inquiries.
Therefore any questions regarding your registration process and your status update can easily be solved by accessing these platforms.
Let me walk you through the steps on how you can check your application status by accessing various channels provided by the agency.
How To Check My UIF Status?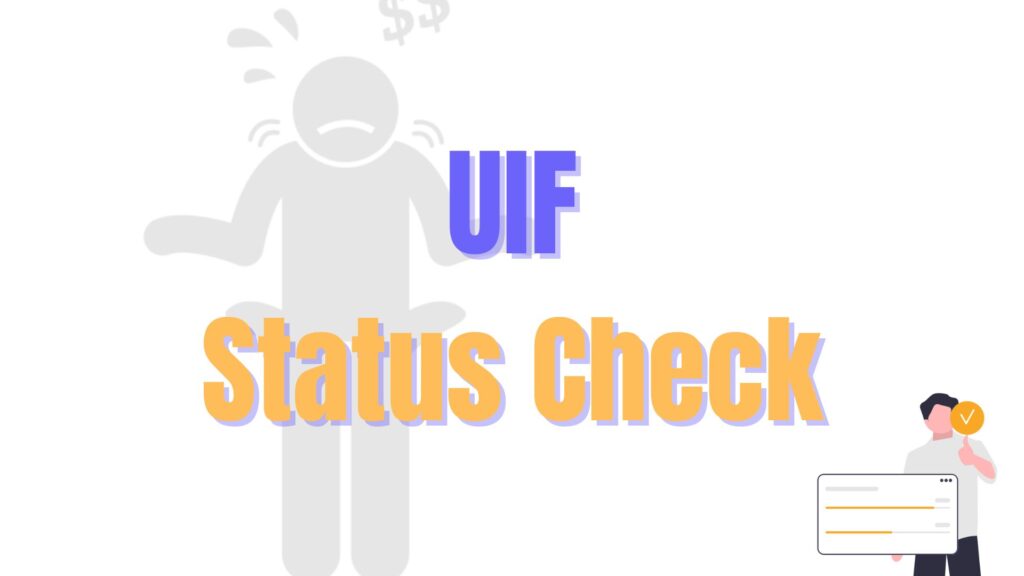 If you have lodged your application for UIF (Unemployment Insurance Fund), then you might be anxious to hear about your application status.
The status informs you whether your registration was a success or not, in case you are eligible for the funds or whether your contribution to UIF is up to date or not.
You can now easily check your status using different channels the UIF agency provides to the citizens.
You can check your status via an online tool, manually or offline. Hence keep on reading to find out more. Do keep in mind that UIF does take some time to approve your claims.
Check Your UIF Status Online
Department of Labour has provided a convenient way to check your application progress online. You can check your status through an online portal known as uFiling.
uFiling is an online service where you can register for your claims and also check your status application. Moreover, you will only need a strong internet connection on any device to access the portal.
Similarly, you can check your SASSA status online as well through following link
Let's look at the steps.
Step 1: Navigate To The Website
If you have already created your account, it will be easy for you to access the website. First, go to the online platform ufiling.labour.gov.za/uif/. The website is very simple hence making it easy to operate. Therefore you will not face any confusion or hindrance during the navigation.
Step 2: Log In or Register
After going to the website, log in to your account. If you don't have an account, you must register yourself first. You will be required to enter your ID number. Provide all the information required from you.
Step 3: Search For "Online Service"
After logging in, search for "online services," and you will be presented with the option"UIF Services." Select it and then click on "UIF Status." The status will show you various details such as "processed data," which means the system has picked up your application, and "Rand Value," which shows the employers their payment. If it's zero, it means that the payment was rejected.
Step 4: Enter Captcha Number
You need to complete the captcha mini-test. Then enter the captcha number present on the screen required from you without making any mistakes.
Step 5: UIF Reference Number
Then proceed to enter the UIF reference number also known as UIF pin. This number represents your detail and contribution to the UIF. The details the commercial and domestic employees enter in the registration form are used as validation to collect the UIF reference number.
Hence by following the above steps, you will be able to check your status.
Check Your UIF Status Using Mobile Phone
Let me show you how you can carry out this process.
Step 1: Reach Out To The Customer Service Hotline
You can get in touch with the UIF service center to inquire about your application status. The number through which you can contact the centre is 012 337 1680 or 080 003 0007. Moreover, you will not incur any charges for the call.
Step 2: Follow the Instructions Provided
After dialing the number, you will be instructed to choose your preferred language. Then you will be presented with a menu and instructed to select an option from it. Select the "UIF Status" option.
Step 3: Submit Your Personal Information
When you have picked the option, you will be prompted to provide your personal detail, such as your ID number and UIF reference number. You can obtain your reference number from your paycheck, or you can reach out to your employer.
Step 4: Receive Your "UIF Status"
After finishing providing the details, the service center will provide you with your "UIF Status." Hence you will be able to know about your contributions to UIF, your eligibility criteria, etc.
This is the fastest and most efficient way if you don't have access to the Internet.
How To Check Your Status Using USSD
You can also observe your status using USSD short code 134843# on your phone. Pay attention to the instructions. The best thing about this method is that there are no extra fees. This service is cost-free. You will only need a good network and will be able to access your UIF status. This is particularly helpful for individuals who cannot connect to the web.
You Can Also Check Your Status Through Email
You can also write an email stating your request and send it to [email protected] along with your personal details. In the email, state your name, identity proof, and UIF registration number. Remember it's important to provide correct detail to avoid any delay in the processing of your application.
You Can Also Check Your Status By Going To The Labor Office
This is the standard method that you can adopt if you don't have access to the above methods. You can visit any local labor office and register yourself there. Remember to take your ID and UIF registration number with you when visiting the office, as they will ask for them.
The officials present there will assist you in checking your status. If it's activated, they will inform you about the expected due date for payment. But if it's not, you will be informed when it will be processed. After learning about all the other methods, this method seems quite laborious as you have to personally visit the office instead of checking the status from the comfort of your home.
This method also has another flaw; there is a chance that some labor offices near you might be closed for business. This will make it difficult for you to achieve your purpose. Hence if you are not in possession of any money and can't visit the office, you can use the above-provided fast and efficient methods.
To Conclude
I have given you a detailed guide on how to check your progress. You can easily check your UIF (Unemployment Insurance Fund) status by using the most convenient method provided to you in the article. You can either check it online through the uFiling online service or by using your phone by dialing a number and a short USSD code. It depends upon your preference and convenience.
If you can't have access to these platforms, you can use the most standard method, which is personally going to the labor office to check your status. This method has limitations. Hence it's preferable to use the online or by-phone method as long as you have a good network and internet connection.