Real Estate Agent Salary in South African Rands
If you want to know all about the real estate agent's salary, then you have landed on the perfect article. I am about to go into intricate details about the monthly salaries that the real estate agents are earning in South Africa in 2023 and also provide a comparative salary figure of real estate agents living and working in the United States of America. In addition to that, I will also explain the responsibilities of real estate agents for your benefit.
But before we get started, let me tell you beforehand that the salaries of real estate agents in South Africa are much lower compared to those in the United States. An average real estate agent in South Africa earns about R 18,428. For further details, I suggest you keep on reading the following article.
Real Estate Agent Salary in South Africa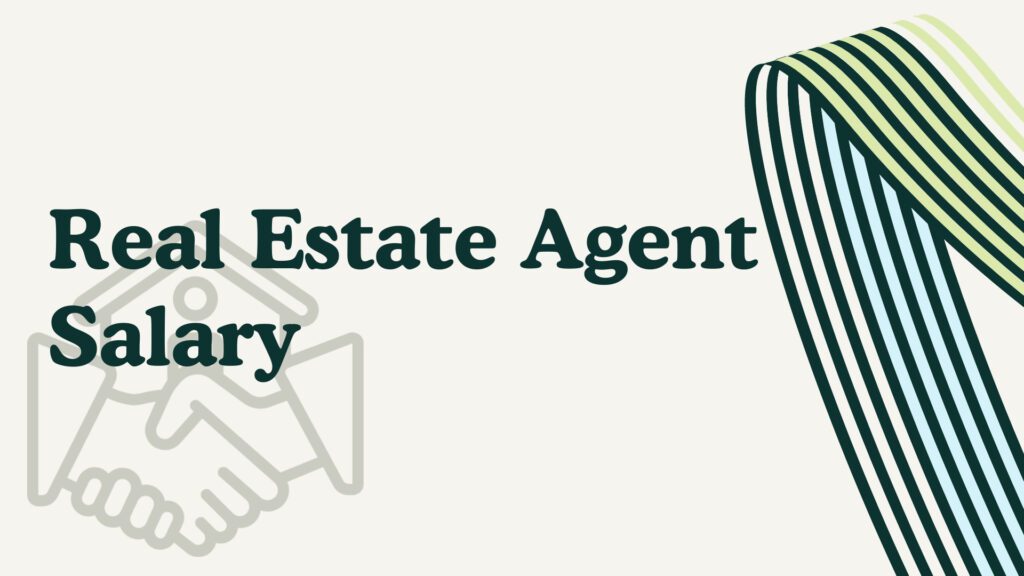 The average base salary of real estate agents in South Africa in 2023 is R 18,428. This average figure is merely a threshold indicating that if a real estate agent is more successful, he will earn a lot more than that. The same is the case with a fresh estate agent who is not well established, he will certainly earn a little less monthly salary than average. Later, he will increase his salary as he gains more experience and exposure.
On the other hand, if we compare the average base salary of Real estate agents in South Africa to that of the United States of America, we will see a swift shift in the rates. The average base salary of real estate agents in America is $6,825. It means the same real estate agent with equal experience and expertise is earning R 127,672 in America, about R 109,244 higher than the salary in South Africa.
So, yes, this is the benefit of living and working as a real estate agent in the States as compared to that of South Africa. You will receive a hefty pay hike and better working conditions and facilities that you can only dream of in South Africa. But then, considering the inflation rate and taxes in the states, the money you earn there would be just enough for you to get a standard of living while living in the states.
Now, let's consider the experience and skills of real estate agents and their effect on their salaries. So if you are a real estate agent with an experience of one to four years, then you can expect to earn a basic yearly salary of R 100,000. If your field experience lies somewhere between five to ten years, then your average yearly salary could fall somewhere between R 100,000 to R 200,000.
Whereas, if your experience is greater than ten years, then the sky is your limit. You could charge your clients as much as you want, depending on how much they can pay you. More experience will land you some exceptional clients who will be willing and able to pay you grand sums of money for your services rendered.
Professional Responsibilities Of Real Estate Agents
Negotiate
Real estate agents are excellent negotiators. This is because they spend a large amount of time studying different areas and acquiring all the knowledge of the property rates in that area. So, when they talk with the clients they have all their facts straight and can speak with confidence and certainty.
Besides, it is their responsibility to negotiate the rates and prices with the clients and potential clients and strike a profitable bargain in a sound way. In this way both the buyer and seller can have peaceful and harmonious negotiations.
Show Properties
A real estate agent is knowledgeable about all the available on-sale properties around the area. So, whenever a client needs a house or a plot of land in a particular area, the real estate agent will be able to pinpoint, locate, and show the property to the client. This could either be a personal visit or photographs of different angles of the properties.
It will effectively and conveniently eliminate the need for the client to search for the perfect property on his own. The real estate agent will take on that burden and relieve the client of that hassle.
Perform A Comparative Market Analysis
A real estate agent is also responsible for performing a Comparative Market Analysis (CMA) and then deciding on a price range for a property. This price range would include the minimum price of a property below which it should not be sold and a maximum price suitable for that property depending upon location, size, and structure of the property.
Update Property Listings
Another responsibility of a real estate agent includes updating the property listings. It means that he will keep analyzing the property prices in the market and reevaluate his previous estimates and judgments. In simple words, the real estate agent will keep updating his facts so that he can sell properties at higher yet reasonable profit margins in line with prevailing market prices.
Advertise Properties
It is also the responsibility of the real estate agent to advertise various properties in such a way that will attract potential buyers. In fact, being a realtor, it is your job to convince people to buy properties from you even if they don't need it at the time.
What Does The Salary of A Real Estate Agent Depend Upon?
Performance Based Commission
The salary of a real estate agent depends upon how many properties he sells over a year and his profit margins. So, the higher the number of properties an agent sells, the greater will be his salary. However, it also depends upon the profit margins of the properties. For instance, if you sell a property that has a huge profit margin, then it will definitely surpass the need for you to sell too many properties.
So, try to land such clients who give large profit margins and commissions from the sale of properties. Besides that, if you are working as a realtor for a company or a corporation, then you will also receive a monthly salary in addition to the profit margins and sales commissions per property sale.
Do real estate agents earn a lot in South Africa?
An average real estate agent earns about R 18,428 per month in South Africa. It is a decent sum of money that can provide for an adequately fulfilled life. But you could definitely earn more as you gain experience and get in touch with the right set of clientele.
What is the scope of real estate agents in South Africa?
There is a vast scope for real estate agents in South Africa. With such a rapid increase in population, people are always looking to purchase properties that meet their pocket constraints. Hence, the demand for real estate agents and awareness of this profession is increasing day by day.
What is the main responsibility of a real estate agent?
A real estate agent's main and most important responsibility is to locate available for sale properties, advertise them to potential buyers, and strike a profitable deal between the buyer and the seller. For this, he gets a hefty commission from both parties.
Why do real estate agents earn less in South Africa than in America?
America is a fully developed country with a high GDP. Hence, all the employees working there get better facilities and higher wages. South Africa is a relatively poor country, and hence the wage rate is also low.
So, this was all from my side, and I hope you all enjoyed reading through this highly informative article. I tried my best to provide you with all the information that I could collect relating to the salaries of real estate agents in South Africa. In addition to that, I also provided a list of responsibilities of real estate agents for your personal clarification of this occupation. It is safe to say that it is a highly rewarding but challenging career.
In any case, let me conclude this entire discussion by summarizing all this information. So, to answer your original question, a real estate agent in South Africa earns about R 18,428 per month on average. Compared to this figure, a real estate agent earns much more living in America with the same skillset and the same level of expertise in the field.