How to Cancel SASSA Relief Grant or Reinstate it?
How to cancel SASSA relief grant is a big question of honesty. If you are receiving the SASSA relief grant and you are not eligible for it, then you must start worrying about yourself because huge fraud litigation is coming your way in no time.
Yes, SASSA is a government organization providing various grants to needy people. However, it has no mercy for those who try to sabotage its efforts in fulfilling its mission to help those who can't help themselves!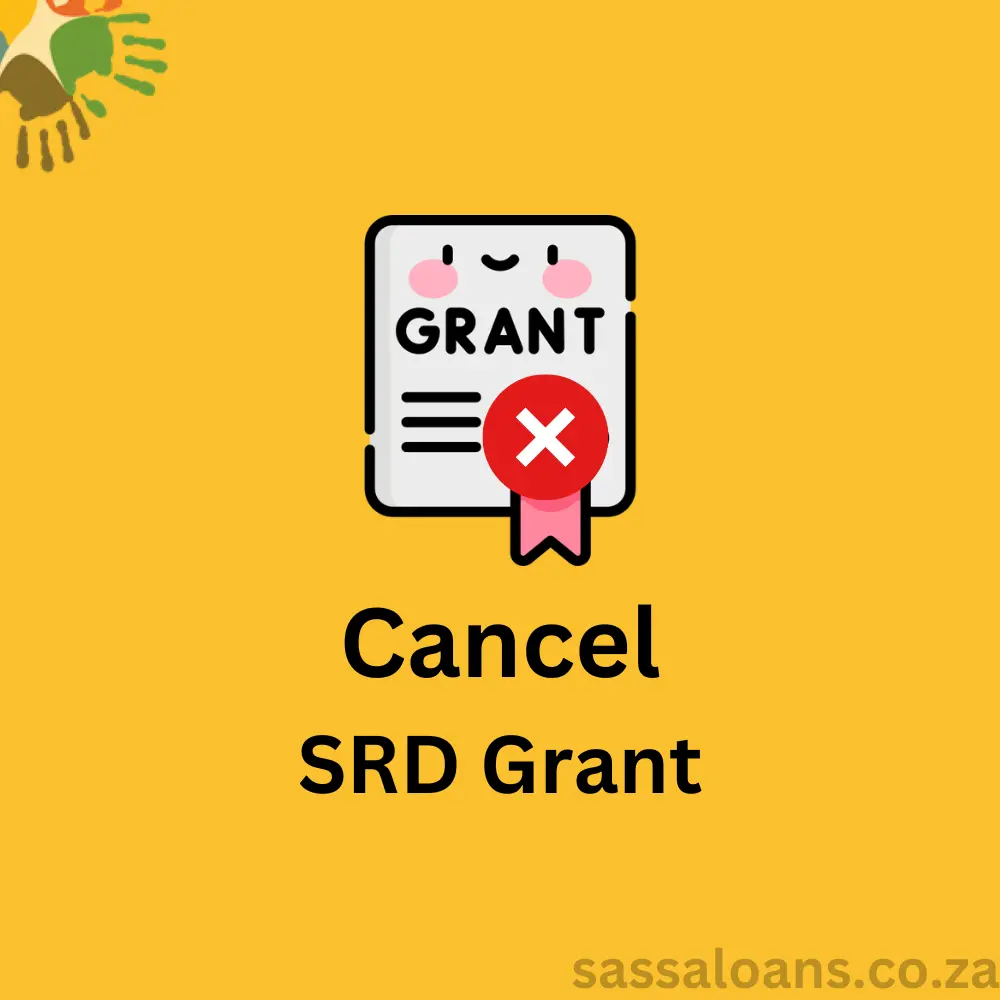 This also applies to people who used to be eligible for the SASSA relief grant in the past but are no longer deserving of it due to a change of circumstances.
Take it as a warning, cancel your grants before SASSA finds out about it and decides to drag you through the courts. Plus, the cancellation process is quite simple. In fact, there are various ways you can choose to do it depending upon what suits you best. Let's discuss it further in the following article.
How To Cancel SASSA Relief Grant?
Before your proceed for cancellation, perform a sassa status check to see if your grant is still active. If inactive then there is no need to worry, otherwise continue with any of the following method.
1. Cancellation Through SASSA Website
You can easily cancel your SASSA relief grant through their official website.
For that, simply search for, locate, and click on the "Cancel My Application" tab.
Proceed to click on the yellow highlighted option saying "Click here to cancel online".
A new window will open asking you to provide your 13-digit ID number and registered cell phone number in two separate boxes.
Within minutes you will receive a 6-digit OTP number on your cell phone.
Enter this number in the prescribed field on your screen and click on "Cancel My grant".
And you are done!
2. Cancellation Through Whatsapp
SASSA also allows you to cancel your relief grant through WhatsApp.
Simply send a "Cancel SASSA R350 grant" message on their WhatsApp number: 082 046 8553.
They will respond immediately by sending you a list of options for you to choose from.
Select the "Cancel my application" option and text them your ID number and registered mobile number to confirm your cancellation request.
And that's it!
3. Cancellation Through Email
You may also opt to send them an email requesting them to cancel your grant. For that, simply compose an email briefly discussing your query and ask them to cancel your relief grant.
Don't forget to mention your ID number and registered mobile number. Send this email to their official email address: [email protected].
Reinstate My Canceled Application Sassa
You can always reinstate your canceled application if your circumstances take a turn for the worst. The organization will go through your request and either accept or reject your application before the fifteenth of the month you apply. If your application gets rejected, you may apply again in the following month. Here is a detailed guide on reinstatement of your sassa application.
So, you see? It is not so hard to cancel your SASSA relief grant. All you need to have is the will to do so. Besides, why would someone want to con money, right? These SASSA relief grants are for the desperately needy people who can't even afford to buy food for themselves!