Welcome to SASSALoans.co.za, also known as SASSA & Loans or SASSA Loans.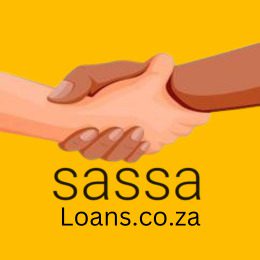 SASSA & Loans is a blog that is focused on providing guides related to SASSA, loans, and other social security topics, such as the SASSA status.
We don't provide any loans.
Who We Are
Our team consists of SASSA employees and a few South African Natives. All of them are responsible for producing quality content for the South African Audience.
We are a dedicated team of experts passionate about improving the lives of South Africans through accessible information. Our team comprises individuals with extensive knowledge of the SASSA system, government assistance programs, and financial solutions. We bring a wealth of experience and expertise to this platform with the sole purpose of helping you secure the support you deserve.
Our Mission
At SASSA & Loans, our mission is clear: to make the process of accessing SRD grants and checking SASSA status as straightforward and transparent as possible. We understand the challenges many South Africans face when trying to access these critical benefits, and we are dedicated to offering the guidance and information needed to help you through the process.
What We Offer
Comprehensive Guides: Our blog features a wealth of in-depth guides, tutorials, and articles that break down the intricacies of applying for SRD grants. Whether you are a first-time applicant or need assistance with a specific aspect of the application process, you'll find the information you need here.
SASSA Status Checking: We provide step-by-step instructions on how to check the status of your SASSA application. We understand the frustration of waiting for updates, and we're here to ensure you stay informed.
Financial Insights: In addition to SRD grants and SASSA status updates, we offer financial insights and tips that can help you better manage your finances and secure your future.
Community Support: We believe in the strength of community support. Join our vibrant online community, where you can connect with others, share your experiences, and receive valuable advice.
Why Choose Us
At SASSA & Loans, we go the extra mile to ensure that you have access to the most up-to-date, accurate, and easy-to-understand information. Here's why you should choose us:
Reliable Information: Our content is thoroughly researched and reviewed to provide you with the latest and most reliable information.
User-Focused Approach: We prioritize your needs and questions. If there's something you'd like to know or a topic you'd like us to cover, please reach out, and we'll do our best to assist you.
Empowering South Africans: We are dedicated to empowering individuals and families to take control of their financial well-being and access the assistance they are entitled to.
Thank you for choosing SASSA & Loans as your go-to resource for SRD grants and SASSA status checking. We are here to support you on your journey toward financial stability and a brighter future.