Average Teachers' Salary in South African Rands
According to the South African Bureau of Statics, an average school teacher in the country receives a salary of around R21,569 per month. Similarly, entry-level educators are expected to get anywhere between R12,000 and R17,000 monthly. That said, there are several factors that play their part in determining the average teacher's salary in South Africa.
Here is a complete breakdown of how educators are paid in the country, along with the factors that play a key role. So, keep on reading to know more about it.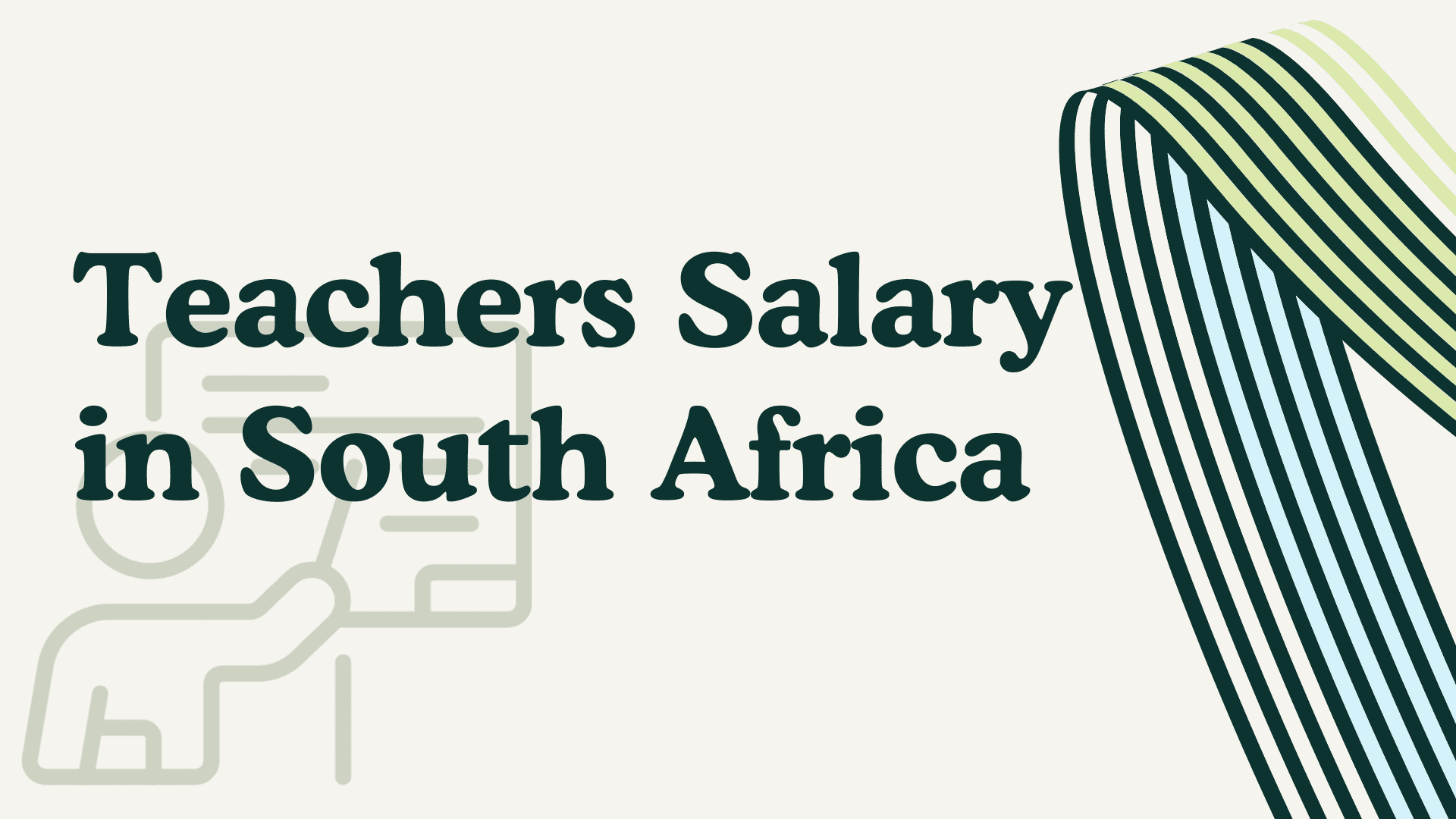 Teacher Salary in South Africa
Teacher salaries in South Africa vary on the basis of grade and skill set. For instance, a teacher with Relative Equivalent Qualification Value will have more merits than those with a basic education diploma, and so on. By comparison, the minimum entry wage of an educator with a matric plus four years of degree is around R221 355 per year, which is around R18 400 for each month.
The Department of Basic Education has recently introduced salary adjustment programs back in April 2022, and these are partly based on the new announcement of an increase in the public sector employer salaries. According to this announcement, there will be a 3% increase for the service workers across all posting levels between 1 and 12.
General Classroom
Role/ Position
Average Salary
Teacher 12
Between R128 838 and R219 177
Teacher 13
Between R221 355 and R489 192
Senior Teacher
Between R346 893 and r489 192
Master Teacher
Between R408 969 and R489 192
School-Based Management
Role/ Position
Average Salary
Department Head
Between R364 599 and R902 907
Deputy Principal
Between R434 118 and R977 697
Principal S1
Between R129 838 and R777 714
Principal P1
Between R364 599 and R777 714
Principal P2
Between R434 118 and R902 907
On the contrary, if we talk about the teacher's salaries in the USA, they are a little different from South Africa, part of the reason is that they have different teachers' salaries across the states within the USA. That said, in a nutshell, the average salary of educators is relatively more. Here is a breakdown of the average salary of teachers in multiple states of America.
| | | | |
| --- | --- | --- | --- |
| State | Average Salary | State | Average Salary |
| Florida | $48,800 | Montana | $52,135 |
| South Dakota | $49,220 | Kansas | $52,554 |
| Louisiana | $50,217 | California | $84,659 |
| West Virginia | $50,238 | New York | $87,543 |
| South Carolina | $51,485 | Massachusetts | $83,622 |
| Indiana | $51,508 | Washington DC | $79,350 |
Now, according to the data obtained from the Department of Education's National Center for Education Statistics (2019-2020), an average public school teacher is expected to earn $63,645 on an annual basis. However, we also have to consider that the nominal salary for teachers in the US has increased to 0.2% to adjust for inflation. According to this, the new salary is around $63,523 for the year 2021-2022.
Duty of the Teacher in South Africa
Here are some duties reserved for teachers in South African public schools.
Engaging students in the classroom to help with meaningful progression for the purpose of improving grades and subject knowledge
Preparing lessons and organizing the relevant orientation for courses
Adopting techniques for the revolution of subject knowledge in the class
Planning, monitoring, assessing, and reporting on student's academic progress
Recognizing the learning curves and designing strategies to achieve curriculum outcomes
Creating an environment that courageous positive learning and better transfer of education
Utilizing student's personal experiences and utilizing valuable resources to cater to their needs
How are the Teacher's Salaries Determined in South Africa: Factors that Influence this Salary Package
There are a number of factors that come into play when it comes to determining the salary of educators in South Africa. This includes everything from the level of qualification to the experience you have and the average fund for education from the national government. So, dive right in to check how the salaries are determined in the country.
First, let's talk about the level of experience you have. For instance, a primary school teacher with around one year of experience is expected to get a total compensation of R146 754 per year in government-funded schools. In contrast, someone as a mid-career professional with around five to ten years of experience may get an earning of around R207 922 per year.
Conclusion
Education is definitely a top priority for the government of South Africa at this point in time. And a large portion of their budget goes for these sectors and the teacher's salaries, which is why their salary package is better than other countries. I hope, after reading this article, you have a better idea of how the educator's salary is determined in South Africa.