SASSA Disability & Care Dependency Grants Details
SASSA is the biggest platform that offers monthly payments to people who are facing financial crises or are unable to work on their own. Many people are suffering from physical injuries and mental problems, which inhibit their ability to earn for themselves. SASSA presents the disability grant to those people who are restricted to work for almost 6 or more months because of any physical disability.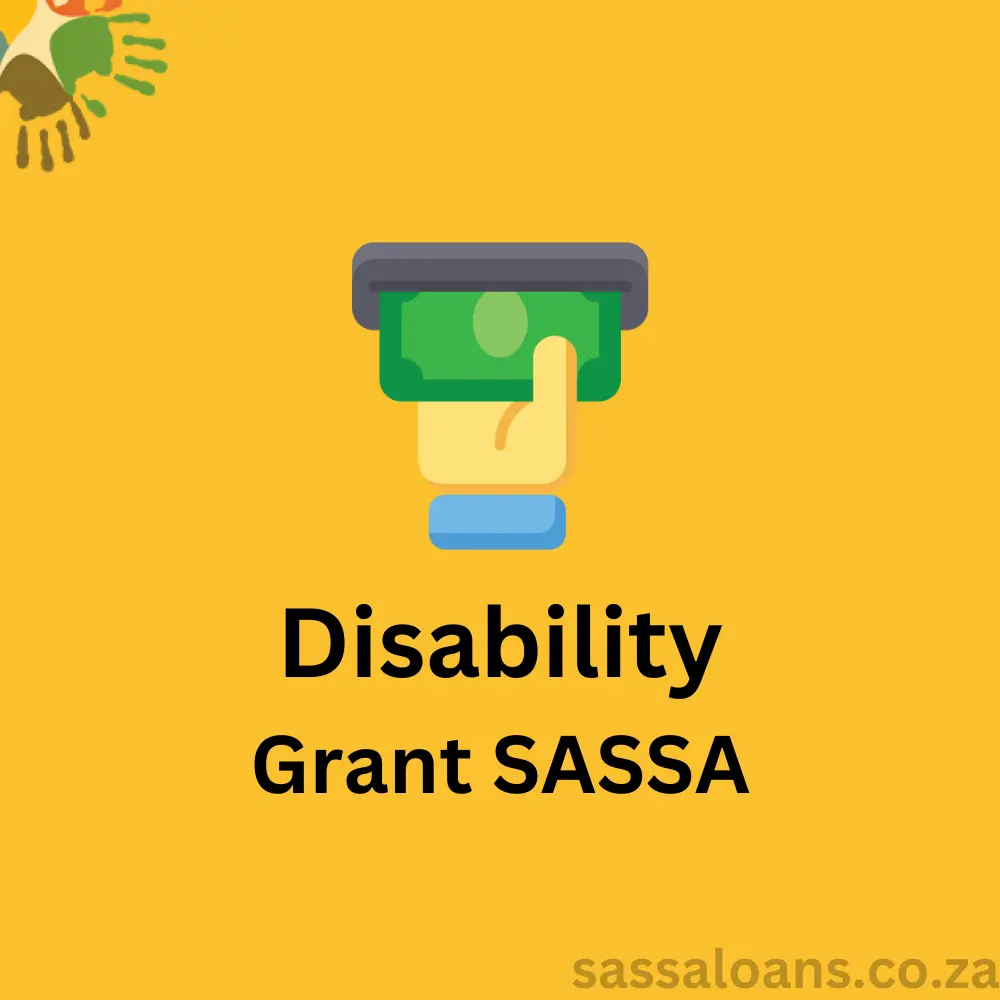 The SASSA disability grant is helping numerous disabled people in South Africa once after confirming the record of their disability from their medical professionals. Well, in this article, I will tell you how you can get a temporary SASSA disability grant if you are suffering from any physical disability or mental problem. Read the article to know the details regarding the SASSA disability grant program and its registration process.
SASSA Disability Grant
If anyone is facing a serious physical injury or mental instability, then they can get help and easily submit their application for the SASSA disability grant program. SASSA disability grant program provides a good sum of money to people during their tough times. This platform supports people who are badly injured and incapable of functioning.
This platform grants you money so that people can fulfill their medical requirements or daily life necessities. People who are physically injured are almost dependent on others so the SASSA disability grant program supports people in terms of their financial needs. One important thing that you need to make clear is that this disability grant is not for a lifetime rather it is provided for a certain period of time.
The beneficiaries can even extend this program for a few more months if their physical problem continues. But, for the renewal, you need to submit your current physical report which is approved by your physician. For the registry of this program, it is important that the individual should meet certain criteria.
Requirements For SASSA Disability Grant
Well, if you are suffering from any bodily injury or disability and are temporarily confined to work for some months then you can simply opt for this platform. There are some other basic conditions of this program, too. Well, here are some requirements that you need to keep in mind before applying for this grant application program.
Firstly, you should be a permanent resident of South Africa.
The age limit to apply for the SASSA disability program is between 18 to 59 years.
Children with physical disabilities are not eligible to apply.
The disability (mental or physical) should be temporary (6 months or a year) rather than permanent.
The amount of money is different for single and married couples.
The report of your disability as proof must be given by your Doctor.
No other social support or grant will be assigned to this program.
Documents Required For Disability Grant
ID documents, including personal information
Medical report from the Doctor that confirms your disability
Residential proof
Income proof
Marital status information
Relevant proof of pension
Appropriate asset proof
A Bank statement of 3 months is also required while applying for a SASSA disability grant
Applying Process
The application process for the SASSA disability grant is quite simple. You need to visit their original website. After that, you need to choose the purpose for which you are applying. You have to choose ''Disability grant" and fill in all the details required. You need to submit your original reports, personal information, and other information asked. An assessor will also help you fill out the application after confirming your medical reports.
You can also check the status of your SASSA grant once your application is submitted.
Payment Method
The payment method for the SASSA disability grant is as follows;
The individual will receive the payment on the 3rd or 4th day of the month.
The payment can be sent directly into your accounts as per your choice.
Also, payment can be collected in cash.
You can even visit a specific organization to receive your disability grant application payment.
If you cannot visit the institutions yourself then you can ask someone to collect the money for you.
Care Dependency Grant
Also, for children who are under 18 and disabled, you can apply for a "Care Dependency Grant". This program is basically for the primary caregivers or parents who can easily support their child with acute mental illness or physical injury. The documentation required and application process for a Care Dependency Grant is the same as for a disability grant. In care dependency grant, parents actually receive this disability grant on behalf of their disabled children.
Who qualifies for a disability grant in SA?

There is a specific criterion for the people who want to apply for a disability grant. You have to read their requirements and then apply if you find yourself suitable for those criteria. Physician reports and personal information are highly required.

How much is the SASSA disability grant?

The SASSA disability grant changes after a certain period of time. So, you should keep a check online in order to know how much it pays.

Does the SASSA disability grant expire?

The SASSA disability grant is only accessible for 6 months or 12 months. After that, it expires but you can extend it further by applying for it again.

How do I get a permanent disability grant?

To get a permanent disability grant, you have to submit your medical reports that define your problem of severe disability.

Do you pay back disability grants?

No, you don't have to pay back disability grants as it is based on the donation process.
Conclusion
Now, stop worrying, as the SASSA disability grant is providing you with financial support. You can now apply if your documentation matches their criteria. You have to keep SASSA updated about your physical injury and financial problems. I hope that this article has helped you a lot in knowing the details regarding the disability grant program.
This program will not tolerate any false information and will take serious action against that specific individual. Before applying for a disability program you should make sure that you are eligible enough for this platform. Visit their website and apply for this program by fulfilling their requirements.