SASSA Grants Increased: Here are the New Amounts
South Africans received promising news from Finance Minister Enoch Godongwana as he unveiled the 2023 National Budget in Cape Town. One of the key highlights of this budget is the announcement of a 5% increase in social grants for the next financial year. With an allocation of R66 billion to Social Development over the medium term, this boost in social grant funding aims to provide much-needed support to vulnerable populations.
South African Social Grants to Increase by 5% in 2023/24: A Closer Look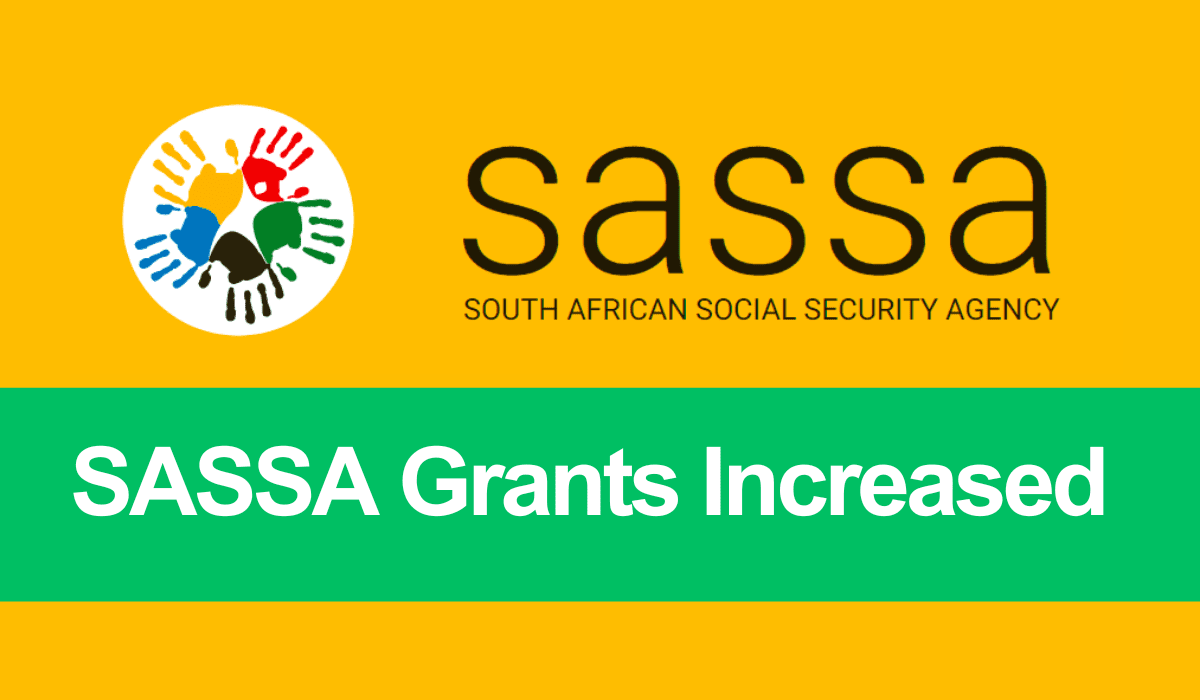 The Breakdown of Social Grant Increases
Let's delve into the details of these social grant increases:
Old Age Grant
Current: R1985
New: R2085
Old Age Grants for Those Over 75
Current: R2105
New: R2105
Grants for War Veterans
Current: R2005
New: R2105
Disability Grants
Current: R1985
New: R2085
Foster Care Grant
Current: R1070
New: R1125
Care Dependency Grants
Current: R1985
New: R2085
Child Support Grants
Grant-in-Aid
These increases signify the government's commitment to addressing the needs of various segments of the population, including the elderly, disabled individuals, and children.
The Extension of the COVID-19 Social Relief of Distress Grant
Finance Minister Godongwana also allocated R36 billion to extend the COVID-19 Social Relief of Distress (SRD) grant until March 31, 2024. This extension provides continued support to those affected by the ongoing pandemic, ensuring their basic needs are met.
Exploring Alternatives for Social Protection
While the SRD grant remains, the government is actively exploring alternative options to provide social protection for the working-age population. In 2023/24, R400 million is allocated to the South African Social Security Agency (SASSA) to administer it. The aim is to find solutions that can either replace or complement the existing grant, ensuring comprehensive support for all citizens.
This decision is driven by the fact that funds spent on the grant in 2022/23 were lower than projected, thanks to improved means testing by the department. It highlights the government's commitment to efficiently and effectively utilize resources.
The Medium-Term Outlook
Over the Medium-Term Expenditure Framework (MTEF), social development is set to receive approximately R1.1 trillion. This funding will cover social grants, welfare services, and initiatives aimed at empowering women, youth, and people living with disabilities.
Notably, child care and old age grants continue to receive the largest proportion of government spending. These two grants are expected to reach a total of 17.5 million beneficiaries in 2023/24, accounting for about 70% of the total grant expenditure over the MTEF period. Social grants will keep pace with inflation over the medium term.
Expenditure on social grants is projected to rise from R233 billion in 2022/23 to R248.4 billion in 2025/26. This increase is attributed to both a growing number of recipients and an adjustment in the value of the grants. Excluding the COVID-19 SRD grant, social grant coverage is expected to expand from about 18.6 million beneficiaries in March 2023 to 19.6 million beneficiaries by March 2026.
In conclusion, the South African government's commitment to enhancing the social grant system is a positive step toward improving the lives of the most vulnerable citizens. These increases and the extension of the SRD grant demonstrate a dedication to providing essential support during challenging times and building a more inclusive society.