SASSA OLD Age Grant (Pension) Payment Dates
The South African Social Security Agency (SASSA) introduced a grant for senior South African citizens. This grant provides them with financial security by giving them a monthly grant. Furthermore, people who are over 60 years old can apply for this grant.
This grant is for retired people who are not able to make a living for themselves due to old age. Therefore, they wait eagerly for their SASSA pension payout date every month. So, let me share the SASSA grant payment dates scheduled for the coming month and year.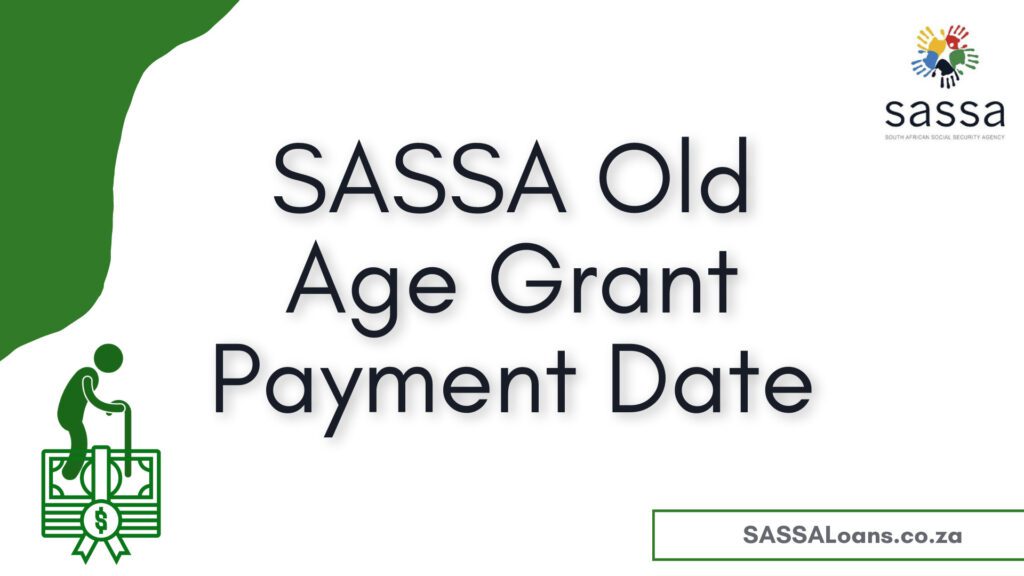 How Much Is SASSA Old Age Grant Payment?
SASSA pension payment depends on the beneficiary's age; therefore, if your age is between 60 to 74 years, you can expect an R2080 per month from SASSA. Likewise, those who are 75 or more years old will get a slightly bigger grant amount of R2100 per month. Furthermore, please keep in mind that this is effective till 1 April 2023.
Additionally, you can expect an increase in this amount, and commencing 1 October 2023, beneficiaries will receive an extra R10. Therefore, the final old age grant amount will become R2090 for people between 60 and 74 years old and R2110 per month for the rest.
SASSA Old Age Pension Payout Dates
Beneficiaries are usually confused about the payment dates because there is a ton of different news giving fake SASSA pension payout dates to trick people into waiting desperately for their pension. Therefore, SASSA has shared payment dates for this month and for the rest of the months of this year. Generally, the grants are disbursed on any date during the first five days of a month, so if you are not sure about the date, try making a transaction after the fifth date.
Additionally, the payment for August will be disbursed on 2 August 2023. However, the next payment is scheduled on 5 September 2023. Furthermore, the SASSA pension payout dates scheduled for 2023 to 2024 are given below.
| | |
| --- | --- |
| Month & Year | Grant Payout Dates |
| June 2023 | 2 June 2023 |
| July 2023 | 4 July 2023 |
| August 2023 | 2 August 2023 |
| September 2023 | 5 September 2023 |
| October 2023 | 3 October 2023 |
| November 2023 | 2 November 2023 |
| December 2023 | 1 December 2023 |
| January 2024 | 3 January 2024 |
| February 2024 | 2 February 2024 |
| March 2024 | 5 March 2024 |
Payment Date Flexibility: No Obligatory Withdrawals
If you are in an emergency and need money as soon as possible, only then go to pay points and ATMs for the old age grant withdrawal on the date of disbursement. However, if you do not need the money urgently, waiting a few days until the crowd is settled is better.
Furthermore, the grant will be available from the day SASSA makes the payment; still, avoid making a transaction because it will stay in your account for as long as you want. So, you can take out your money whenever you want, and it will remain safe in your account. Please note that if you do not claim your grant for three consecutive months, it will be suspended, so better claim it before three months.
What to Do if You Cannot Collect SASSA Old Age Money?
As it is a grant for senior citizens and they are usually unable to do the usual tasks after retirement due to old age. Moreover, there are some beneficiaries who are bedridden and unable to go outside their house. Therefore, SASSA gives them flexibility and allows them to nominate a family member or a friend to apply and collect funds for them by power of attorney.
Additionally, the person collecting money on your behalf must be chosen by you during the application process. Otherwise, it has a risk of your grant getting stolen by someone else. So, nominate your prosecutor carefully.
Grant Payment After Application Approval
SASSA can take up to three months to process your application. Once your application is approved, you will be informed in writing. However, the payment will be given from the date you applied for the grant.
Additionally, if your application is accepted after two months, you will receive two months' grants. Moreover, you can appeal for reconsideration within 90 days of being rejected.
FAQs
What happens if the grant holder doesn't respond to SASSA old age pension review?
SASSA regularly sends a review request to the SASSA old age grant holder. This acts as a notification and informs the grant holder about the date and venue. However, if they do not respond, their old age grant will be suspended.
Can I receive SASSA old age grant and other social grants?
No, you cannot receive SASSA old age grants if you receive other social grants. People who are qualified for other social grants are not eligible for this grant.
Can SASSA's old age grant be transferred to a family member?
No, SASSA old age grant cannot be transferred, and after the beneficiary dies, it lapses. However, you can nominate another person to collect it on your behalf.
Conclusion
In short, the SASSA old age grant is a blessing for retired senior citizens who are not under the state institutions' care. This grant provides a monthly grant to those who are over 60 years old and do not have any other source of income. Furthermore, its next scheduled payout date is on 5 September 2023.