Operations Manager Salary in South African Rands
Are you contemplating a career in operations management and want to know what kind of financial rewards and compensation await you? Then you have come to the right place. The operations managers play a significant role in ensuring the smooth functioning of organizations. It is a role that carries a huge responsibility, and consequently, compensation becomes a crucial factor in not only attracting but also retaining top-tier talents.
Therefore, it is necessary to understand what kind of compensation this job offers. In this article, I will delve into details regarding the operations manager's salary, highlighting factors that influence their pay and the outlook of this profession. If you are curious about the compensation associated with an operations manager, then keep reading.
Operations Manager Salary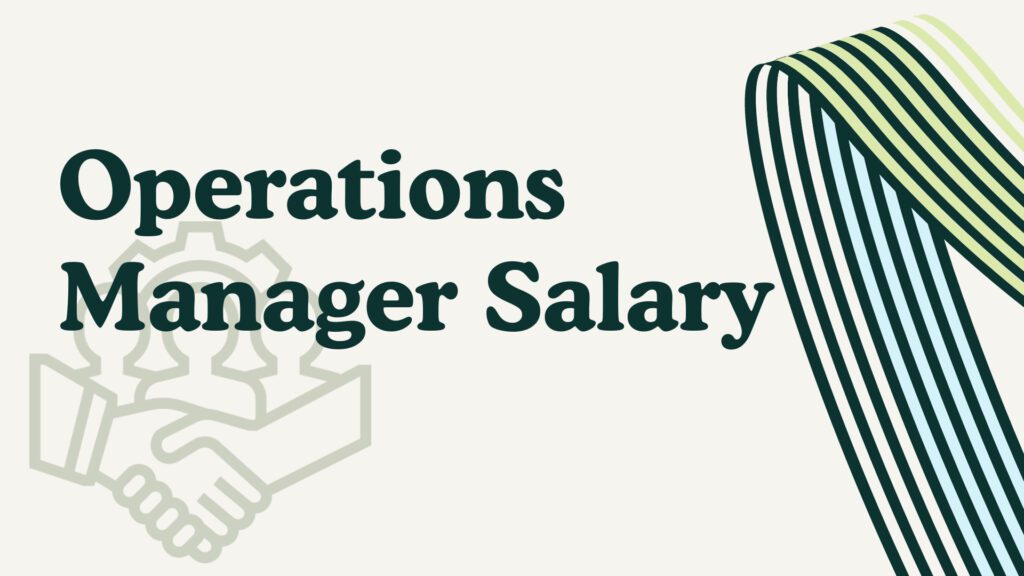 Operations managers are professionals who are responsible for observing operational activities at different levels of the organization to ensure productivity, efficiency, and effectiveness. Given the significance of their responsibilities, compensation for operations managers is of great interest and importance. So, now the question arises: how much do they earn?
The average base salary for operations managers in South Africa is roughly estimated to be R46,168 per month and R554,021 per year. However, keep in mind that this is the average figure, and the salary varies significantly based on the region within South Africa. The salaries offered to operations managers in major cities like Johannesburg are huge compared to other regions, as it is a major economic hub.
Moreover, when comparing salaries in South Africa to those in major countries like the United States, there is a noticeable disparity. This disparity stems from the different economic conditions, currency valuation, and more. Operations managers in the United States of America earn approximately $ 62,939 per year, which significantly surpasses the average salaries for this role.
This difference in salaries and compensation reflects the variance in economic conditions and cost of living between the two countries.
Operations Manager Salaries at Different Career Levels
Now, let's explore the salary trends for operations managers at different career levels, providing insight into the compensation package that professionals can expect as they progress in their careers. Let's have a look:
In order to progress in the operation manager profession and command higher salaries, one must gain experience. Experience influences the salaries of the operations manager. A person working as an operations manager with less than two years of experience earns approximately R330,000 (Rand) and an individual with more than five years of experience earns about R 56,600 (Rand).
Therefore, experience is really important; the higher the experience, the higher the wage.
| | |
| --- | --- |
| Career Stages | Salaries |
| Entry-Level Operations Managers | R330, 000 (Rand) per year |
| Mid-Level Operations Managers | R46, 168 (Rand) per month |
| Professional Operations Managers | R 6,860,328 (Rand) per year |
The salaries vary across the country due to several factors, including differences in cost of living, regional economic conditions, and more. Whether you are just starting your career as an entry-level operations manager or have reached senior-level positions, understanding the factors that influence salary progression can help you navigate your career path.
Understanding the Role of an Operations Manager
Who is the operations manager? The operations manager holds a huge responsibility of overseeing and managing critical functions and operations that impact the organization's overall success. Operations management is a discipline within management that is responsible for planning, guiding, and optimizing the processes involved in the creation of products, as well as the improvement of operation activities within a business.
Functions Associated with Operations Manager
There are multiple responsibilities associated with the operation manager position. Let's delve into details regarding the functions:
Process Optimization
The main responsibility of an operations manager is to optimize and improve the processes within an organization to ensure efficiency. They identify errors, setbacks, and areas of improvement to enhance productivity. Hence, operations managers are crucial to the success and efficiency of any organization.
Manage Resources
The Operations manager also allocates and manages resources, such as equipment, capital, and financial assistance to meet operational goals. This includes workforce planning, resource allocation, and budgeting.
Cost and Quality Control
Improving the quality of the products is part of the roles performed by the operations manager. They implement quality control measures, standards, and procedures to satisfy the customer's needs and requirements. Furthermore, they also manage costs and budgets.
The operations manager monitors expenses, controls costs, and makes financial decisions to optimize profitability. In addition, they also act as a leader, supervise teams, and provide guidance to ensure that employees are working effectively towards the designated goal.
Supply Chain and Project Management
One of the responsibilities of the operations manager also includes supervising and overseeing the supply chain to ensure a smooth flow of products and goods from suppliers to customers. Moreover, they are also in charge of observing specific projects within the organization, ensuring they are finished on time, within budget, and according to standards.
Besides the above-mentioned function, the operations manager also performs tasks such as identifying operational risks, budgeting control, etc. The specific duties and responsibilities of the operations manager can vary due to the industry, company size, and organizational structure.
Factors that Influence Operations Manager Salary
There are multiple factors and components that influence the operations manager's salary. Now, what are those factors? Let's look at them one by one:
Operations Manager Experience Level and Expertise
As I have discussed above, experience is key and is the most significant factor affecting operations manager salaries. Operations managers with rich experience command higher salaries. An entry-level operations manager with little to no experience earns approximately R R330,000 (Rand) per year or less.
However, a person with ten to fifteen years of experience commands a higher salary, such as R68,500 (Rand), on the other hand, an operations manager with more than twenty years of experience earns about R 78,800 (Rand) or more. Therefore, gaining experience is crucial for progressively increasing one's earning potential and salary.
Organization
The industry or organization in which the operations manager works also plays a significant role in determining their salaries and earning potential. An organization with higher standards, strict regulations, or higher demand for specialized skills tends to offer higher compensation. For example, an operations manager working in popular sectors, like finance, healthcare, and technology often earn more than their counterpart in less complex sectors.
Hence, your choice of an organization will greatly influence your earning potential; therefore, choose wisely to align with your requirements and goals.
Geographic Location
The importance of location on salaries can not be neglected, as it remains a pivotal factor in determining compensation levels for professionals. In South Africa, a region with a high cost of living, such as major cities like Johannesburg, salaries for operation managers are relatively higher. This is due to increased expenses associated with living in those areas.
Comparatively, rural areas offer low salaries to the operations manager due to the typically lower cost of living and the reduced demands for specialized managerial skills in such regions. Therefore, the location you choose to work in matters.
Certification and Educational Background
Certification and your educational background will significantly impact your career prospects and earning potential as an operation manager. Operation managers who have pursued advanced degrees, such as an MBA, or possess certification in fields like project management, etc., often earn more. These qualifications make you stand out from the rest of the employees and your chances of success increase.
Company Structure and Size
The company size and complexity are other components that influence the operations manager's salaries. Larger companies with extensive networks and operations often offer more competitive compensation packages. Operations managers working in such organizations oversee larger teams, and projects justifying higher salaries.
The other factors include individual performance and achievements, market demand, and economic conditions. Understanding these factors is necessary to ensure smooth and informed decision-making when it comes to your career as an operation manager.
How much is an operations manager paid in South Africa?
The average base salary for an operations manager in South Africa is approximately R46,168 per month and R554,021 per year. An entry-level operations manager earns R330,000 (Rand) per year, and a professional operations manager commands a salary of R 6,860,328 (Rand) per year.
What influences the salaries of operations managers?
There are multiple factors that influence an operations manager's salary, such as economic conditions, market demand, educational background, location, organization, and experience level. Recognizing these components is crucial for operations manager seeking to maximize their earning potential.
In conclusion, operations managers are professionals who are responsible for managing and overseeing various aspects of an organization's operations to ensure efficiency and effectiveness. A person working as an operations manager in South Africa earns approximately R46,168 per month and R554,021 per year. However, these figures are subject to change and vary across different regions in South Africa.
The operations manager's salary depends on a myriad of factors, including the experience level of the operation manager, their educational background, certifications, geographic location, the organization they are working in, and the economic condition of the country. Understanding these factors will help an individual make informed decisions regarding their career and earning potential.