SASSA Change Phone Number for R350 to Fix OTP Code
SASSA communicates through phone and email regarding your payment dates and your SASSA SRD status. Now, if you changed your previous phone number to a new one or lost your sim, you need to change your phone number on the R350 SASSA Application ASAP.
Changing the phone number will also ensure the receiving of the OTP code, which might not be coming during normal circumstances.
There are two methods to change the phone number.
1. Change Phone Number Without Application ID
If you don't have an application ID, you need first to get one.
Start by going to the application status link of SASSA https://srd.sassa.gov.za/.
First, you will need to enter your SA ID number (it is a 13-digit ID number for South Africans)
In the next field, enter the number you used to submit your application.
Done; you will get your application ID.
Now, follow the second method to change the number after you have got the application ID.
2. Change Phone Number Using Application ID
If you have your application ID, it would be a bit easy for you to follow the process.
Open the SASSA government details change link https://srd.sassa.gov.za/sc19/contact
Enter your ID number
In the next field, enter your application ID.
Click on Submit
Verify your details. (At this point, you would need to verify your email.)
In the next dialog, enter the reason for changing the phone number
After that, enter your new phone number.
Click on Get OTP
You will receive the OTP code on your new number
Once you verify it, your number will be changed.
If you are trying to reapply your SRD application for 2024 or trying to change any details, you will have to verify your phone number through an SASSA OTP code. OTP means a one-time password that you usually get via SMS and is required, but for any reason, you are not getting the message.
Here is how to receive the status pin code!
Fix Receiving of SASSA OTP PIN/Code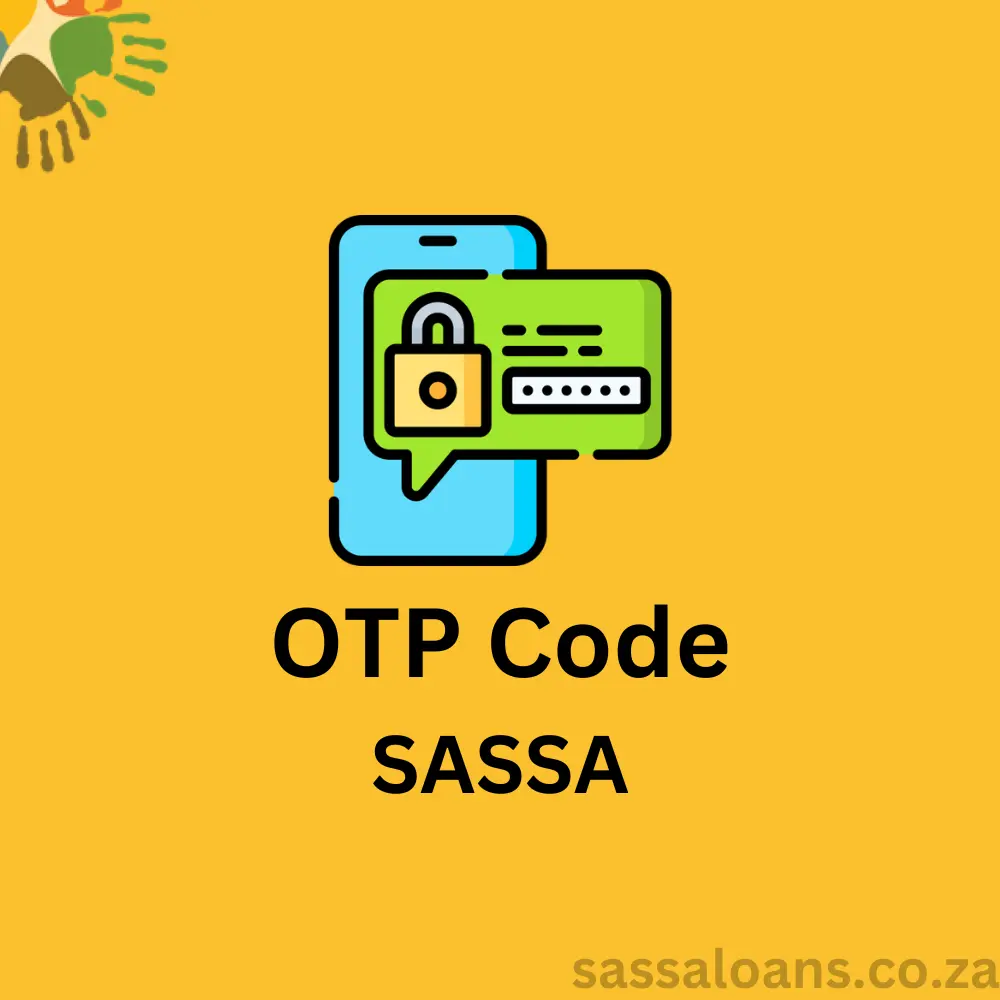 The OTP of SASSA is exactly the same as the OTP you receive when you try to sign up for Facebook or any other social site.
Similarly, for example, when you apply for SRD 350 application. You will need the OTP code to finalize it. That's it. But even after multiple tries, you can't receive the code. Here is how to get it
Get OTP using Whatsapp
If you can't seem to get OTP using SMS, the last resort is using whatsapp. You would need an active internet connection for that.
Save the SASSA WhatsApp number 082 046 8553 on your phone.
Send a message saying Hi
Sassa will reply to you with a list of options.
Choose four from them.
In the next option, choose "Get OTP Code."
You will have to provide your reference number here.
Click on submit
You will get your SASSA pin.
It is the quickest way to get your OTP using WhatsApp.
If you are reapplying, then you might need to enter the OTP code. Now, if your phone number is incorrect or you lost it, you won't get the OTP. So, let us see how we can change the phone number in our SRD r350 application.
If you are unable to verify OTP or change your phone number, try following the guide, or it is suggested to visit the nearest SASSA office and ask them to update the number manually from their side. You can also contact SASSA through their toll-free number.