How to Make an Appointment at SARS? 3 Ways
One of the best things about SARS is that it has made it very easy for citizens to approach the related authorities in the agency regarding different issues. They can easily book an appointment and then on the day of the appointment, ask all of their queries.
However, if you are among those who still question how to make an appointment at SARS, then you, my friend are not alone in this problem. To find the solution, you need to read the article below.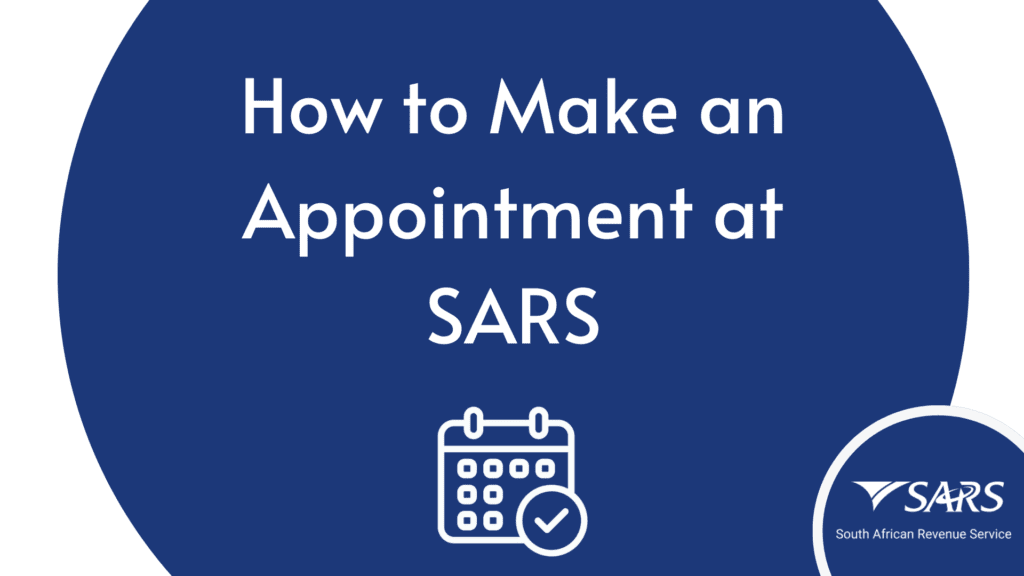 Ways of Making an Appointment
Along with answering this question, it will also provide you with important information about SARS. Therefore, without any more delay, let's get down to business.
1. Through Phone Number
The first and the most commonly used method of booking an appointment with SARS is through their phone number. The process is very simple and easy. All you need to do is dial 0800 00 7277 from your phone and then press the dial.
After that, a computerized voice will start to talk on the other end and they will share a few numbers with you that each perform different actions. You need to press 0, and an appointment will get booked for you. That is all you need to do to make an appointment through the phone number SARS.
2. Through SMS
The second method of booking an appointment is through SMS. The format of sending an SMS is very simple, but keep in mind that it should be followed, or your appointment will not get booked and the process will fail.
On your phone, open a new text chat and type 'Booking' then give space and then type your ID number. After typing the message send it to 47277 and voila! Your appointment has been booked with a SARS agent. You will receive a notification about the timings of the appointment in a while.
3. Through Online Form
The third and last method of booking an appointment with a SARS agent is through their online form. SARS has made the lives of citizens of South Africa easier by offering all of its services online. Open a new link on your computer and visit the website of SARS.
When the online portal opens, you will need to find the option that says 'SARSeBooking'. Click on this option and a booking form will appear on the screen. It will contain a couple of questions that you need to answer accurately if you wish to book an appointment.
After completing it, submit the form and your request will get approved in a while. When your booking request gets approved by the agency, you will receive a confirmation message that will state the timings and date of your booking. You will not need to call anyone, as on the day and time of the appointment, an agent from SARS will get in touch with you.
Benefits of Beforehand SARS Appointment Booking
The first major benefit that booking an appointment in advance gives you is that it allows you to get a period of time which has been allotted to you, with an agent from SARS. This really comes in handy when you are facing trouble regarding your taxes and need help from someone from the department.
Moreover, as you book an appointment in advance, the agent that contacts you at the time of appointment dedicates their time and attention to you. So, you can ask them for assistance in every issue without any worries.
Furthermore, this goes without that booking an appointment will save you from the frustration of standing in long queues for hours and waiting for your turn. Even when it is your turn, you only get a small window to talk to the agent as there are others waiting in line.
What To Keep In Mind?
The first thing that you need to keep in mind before making an appointment is that only registered taxpayers can make an appointment. If you are not a registered individual, then you need to get yourself registered first.
In addition to that, you need to have a valid phone number and email address on your registration form. It is the only means for the agent to contact you, so make sure you add a phone number that is active and in your use. Keep that phone with you at all times, especially on the day of the appointment.
FAQs
What is the purpose of SARS?
The major purpose of SARS in South Africa is to collect revenue from those who are living in the country. Moreover, they are also responsible for imposing tax laws and customs services and making sure they are upheld.
Is it mandatory to make an appointment with SARS?
No, it is not mandatory to make an appointment with SARS. You can also visit any branch office or call their helpline to get assistance regarding your issue. However, booking an appointment saves you from the trouble of waiting and gets you dedicated assistance from an agent.
What information do I need to provide when making an appointment?
When you are making an appointment with SARS, you majorly need to provide your ID number. If you are a foreigner living in the country, then you will need to provide your passport number.
How far in advance should I schedule my appointment?
It is best to book an appointment a couple of days in advance, especially during the period when there is a rush at the office of SARS. Booking an appointment a few days or a week in advance will save you from the hassle of waiting.
Conclusion
Every person who has registered themselves as a taxpayer with SARS knows the struggle of waiting in lines which can be highly frustrating. Booking an appointment in advance can save you from this frustration and trouble. The article above will guide you on how to book an appointment at SARS.