How to collect r350 grant? (All Methods)
SASSA is the most prominent agency working in South Africa to combat challenges like poverty, unemployment, financial disbalance, hunger, and more. The agency has initiated an R350 grant under the Social Assistance Act to aid the citizens.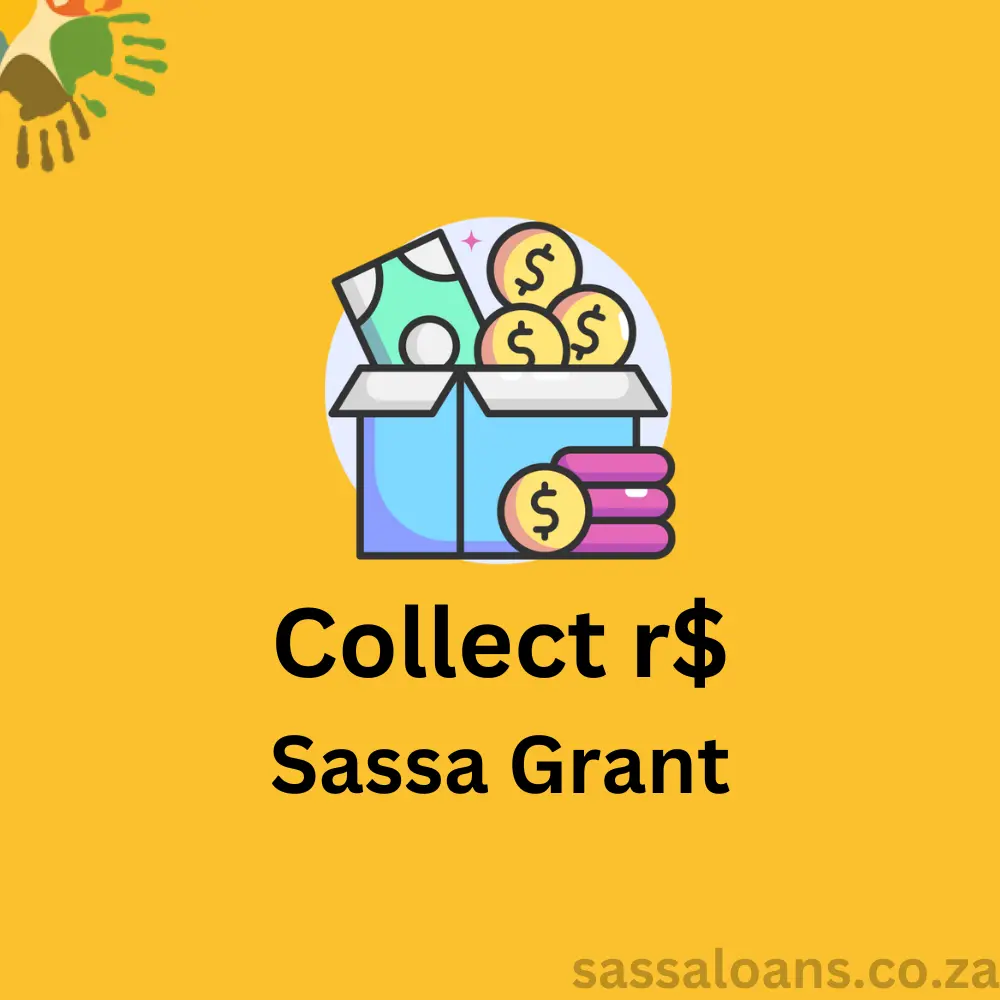 SASSA was founded in early 2005, but still, most people are unaware of how to collect R350 grants, payment methods, eligibility criteria, and more. So, here is a quick and straightforward guide to it.
R350 is the grant offered by SASSA to the citizens of South Africa. With each passing year, the total amount of grants and distributed grant percentage updated considering the inflation rate. Likewise, in 2022/23 the R350 grant is R 44 billion, and this grant is distributed monthly to the sufferers.
In the last budget policy statement delivered in the Parliament, it was clearly stated that the R350 grant will continue till 2024. So, here is how to collect this grant starting with its payment methods.
R350 Grant Payment Methods
SASSA provides grants to eligible Africans through various payment methods.
Traditional Methods: Post Offices
In the past, when the SASSA grant was initiated, it was limited to the post offices. But with the passage of time, considering the development and ease of people, the grand now can be availed through different methods like banks, pick n pay, etc.
Though people can still receive their payment from the post offices nearby, it is encouraged to shift to advance payment methods.
Advance Methods: Pick & Pay, ATMs & Banks
With advanced payment methods like Pick & Pay, you don't need to wait in queues for hours and get the grand in no time.
How To Collect R350 Grant Through Pick & Pay?
Pick & Pay is the latest method added by the SASSA by which you can receive your grant. Most people are unaware of this quick and effortless way, so here is a short guide.
When you submit the application for the SASSA grant, you receive a message on its approval via SMS that reveals the R350 grant collection date. If you didn't receive the message, then go and check your srd status.
On that date, please visit any Pick & Pay store nearby and get the grant. Don't forget your ID at home! The Pick & Pay store will only give you grants based on your ID and contact details. That's all! You see, getting the grant is effortless now.
How To Collect R350 Grant Through Bank/ATM?
If you want to get the payment in your bank directly, visit the website and scroll down to the bank details section.
Please enter your ID and tap on submit, you'll soon receive a confirmatory message.
Click on the link shared in the message and it will let you to the page asking for bank details like bank name, account number, and more.
Please fill in all the required fields correctly and submit!
But, the question is can you change banking details? Yes, you can do that too. Here is how to submit or change the bank details.
How do I get R350 grant from ATM?
You can get R350 grant from an ATM by requesting the transfer of money to your bank account. For this, you need to visit the payment details section on the official SASSA website and enter your bank details. Once the payment is transferred, you can cash it using an ATM anytime.
How do I collect the R350 grant at Pick & Pay?
Pick & Pay is undoubtedly the easiest way to collect the R350 grant. All you need to do is to visit the store on a specific date provided by SASSA for payment and share your ID number and phone number at the store. They will hand over the cash to you on the spot after verification.
Can I collect the SRD grant without an ID?
Unfortunately, you cannot. The SRD grant is not eligible for people with no ID. The child who receives grants also has to show birth certificates or equal documents for verification.
Why is my sassa money not in?
Delay in processing: It is possible that your payment is simply delayed due to a backlog or technical issue on SASSA's end. In this case, it is best to wait a few days and check your account regularly for updates.
Incorrect banking details: If your banking details are incorrect or outdated, SASSA may not be able to process your payment. Check with SASSA to ensure that your details are up-to-date and accurate.
Suspended payments: If your payments have been suspended, it may be due to a review of your eligibility for the grant. This could be due to a change in your circumstances or a need to update your information. Contact SASSA for more information if you suspect that your payments have been suspended.
Fraud or identity theft: In some cases, your SASSA payments may be delayed or redirected due to fraud or identity theft. If you suspect that your payments have been affected by fraud, contact SASSA immediately to report the issue.
Can you collect SRD at Shoprite?
Yes, it is possible to collect the Social Relief of Distress (SRD) grant at selected Shoprite stores in South Africa. The SRD grant is a temporary grant provided by SASSA to provide relief to those in need during times of crisis or disaster.
The collection of the SRD grant at Shoprite stores is part of a collaboration between SASSA and Shoprite to make it more convenient for beneficiaries to access their grant payments. To collect your SRD grant payment at Shoprite, you will need to bring your ID and your SASSA payment card to the store. You can then collect your payment at the Money Market counter.
It's important to note that not all Shoprite stores offer the service of collecting the SRD grant.
In a nutshell, SASSA has a clear purpose which is to aid the citizens of South Africa who have been a victim of plenty of issues including poverty and hunger. SASSA initiated an R350 grant to support the citizens, but collecting the grant payment was an issue.
People stand in queues for hours at post offices to get money. To fill the gap, SASSA adds other payment options as well like bank transfer, Pick & Pay, and so forth. In this blog, I have compiled the needed information under one roof, so don't forget to read it.