What Does Referred Means On SASSA Status?
About half of the South African population is living on the bases of social grants, therefore the workload may slow down the department's process. If your application status shows that it has been referred further, it means the application is neither approved nor declined but in between.
Come with me to explore the dimensions of application status and what you should do if an application has been referred.
What Does Referred Means On SASSA Status?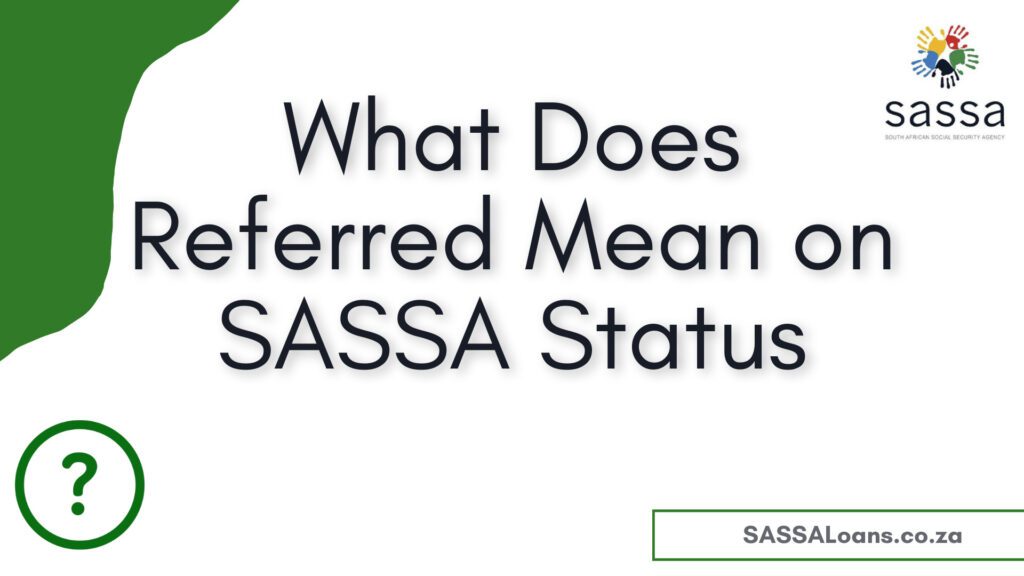 The majority of the applicants complain that their application status shows that it has been referred further but a few of them know what it means. Basically, an application is referred further when it has something missing or the department is required to provide more information about the application.
For example, if you are a SASSA applicant and you fulfilled the form eagerly but mistakenly missed the banking details section, the department sends it to a section where employees work on such applications.
There could be many reasons such as if you have provided incorrect information like your account number is similar to another account details or your name spelling is not matching with the national documents. However, the department works on the application according to the requirements such as it may contact the applicant or it may correct minor mistakes.
How To Solve The Problem?
Normally, the application in the referred section takes 2 to 4 more days than the usual application approval duration. If your application is there for weeks, then you should contact the SASSA helpline.
Provide all the details to the call agent and ask the reason why your application is in the referred section for weeks. You can visit the nearby office of the SASSA but carry all the documents with you.
SASSA Helpline: 080060 10 11
Although you do not need to worry because SASSA refers your application to further departments for more investigation. Actually, it is a part of SASSA's duty to maintain transparency and keep everything clear so the institute and the participants both can stay connected peacefully in the future.
FAQs
What is the referred status for 350?
If your R350 status is "Referred" it means the application is proceeded by the further departments for more investigation to prevent fraud.
What is the meaning of referred safps?
South African Fraud Prevention Service (SAFPS) represents that you have committed fraud in the past and now you are ineligible to get funds because you are providing the fake information.
Conclusion
SASSA works a bit differently from other assistance programs because it believes in transparency and focuses on deserving people rather than those who are providing fake information to get funds.
Therefore, the department sends the application to the investigating section so it can verify the quality of information and authenticity. In case your application status is "Referred" you should be patient until authorities approve your application.