2 Ways to Withdraw Money Without SASSA Lost Card
The SASSA card is the single most important thing you need to keep with you other than the SASSA reference number. This card has such utmost importance because it is the simplest option to collect your r350 grant at your ease.
SASSA Lost Card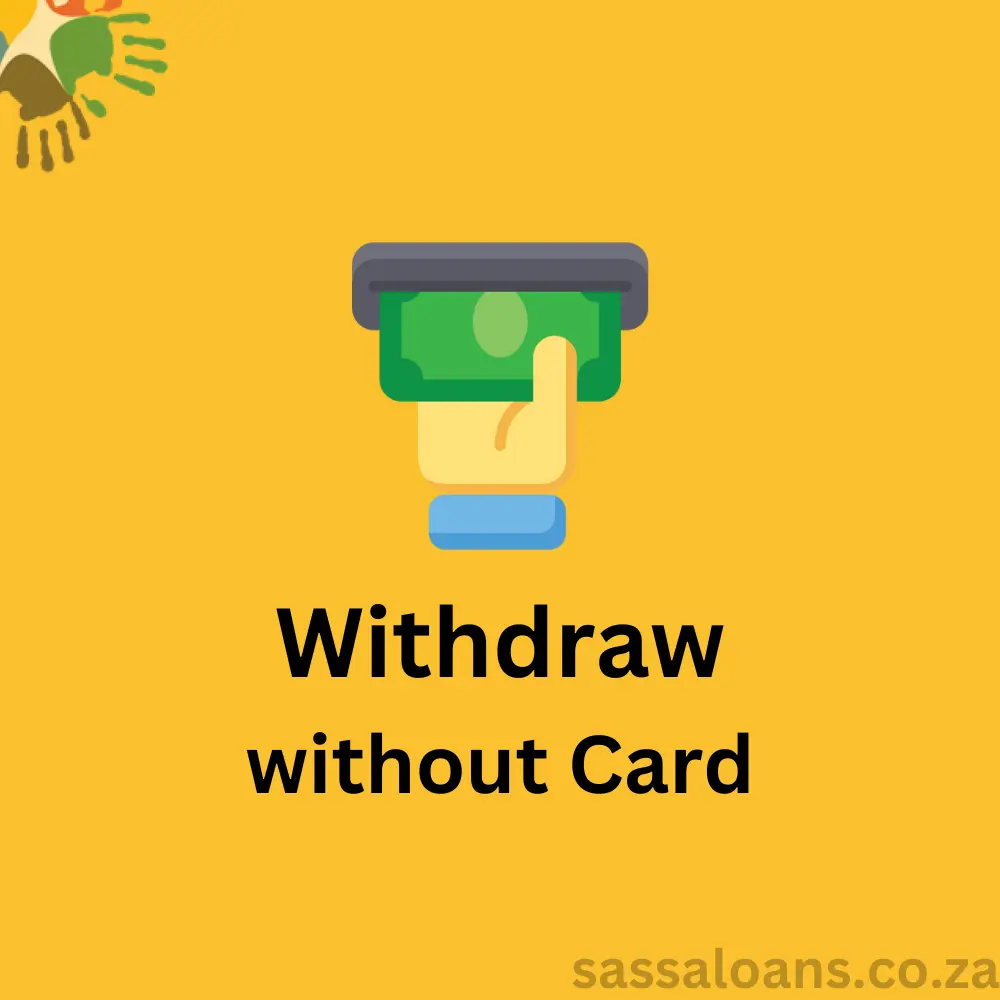 However, we are all humans and we forget and lose important things. If that happens you will have to file a police report on this incident. You will be required to explain to the police constable exactly how or when you lost your SASSA card. And then you will have to request a replacement for your SASSA card.
However, what if I were to tell you that there is an alternative way you can withdraw your SASSA money? It means that you won't have to go through all these steps to retrieve your SASSA card if you lose it. Or if it is even possible to do it.
I am about to answer your questions in the following article so if you are interested to find out more, keep on reading this article till the very end!
There are two methods to achieve this
1. SASSA OTP Withdrawal
One of the simplest ways you can withdraw your SASSA money is via Alternative payment pick-up points. These pick-up points include a list of six government-chosen retail stores.
All you have to do is go to your nearest pick-up store and produce your OTP (One Time Pin) and ID card at the counter. And they will give you your grant money and mark your payment as received in the system.
In case you are wondering about the OTP pin, you will receive it on your cell phone number after your SASSA application is accepted.
2. SASSA R350 Cardless Withdrawal
You may also apply for a change of SASSA withdrawal method from your SASSA card to your personal bank account.
For that, all you have to do is visit their official website: https://srd.sassa.gov.za/. After that simply scroll down the page until you locate the "How do I change my banking details" option.
Then provide your Id card number and phone number in the prescribed fields. You will instantly receive a text message with a link. Follow the instructions provided in the link to change your payment method. Please note that there is no way possible to withdraw money from sassa cardless atm.
Are sassa cards being changed?
Yes, SASSA is in the process of changing the payment cards used to distribute social grants. The old SASSA payment cards are being replaced with new SASSA Debit MasterCards. This is being done to enhance the security and convenience of the payment system, and to align with the South African Reserve Bank's regulations.
The new SASSA Debit MasterCards have advanced security features, including a chip and PIN, which makes it more difficult for fraudsters to access the funds on the card. The new cards are also compatible with other banking systems and can be used to make payments, withdraw cash at ATMs, and shop at merchants that accept MasterCard.
SASSA has been rolling out the new SASSA Debit MasterCards since 2020 and aims to have all beneficiaries using the new card by March 2023. Beneficiaries will receive the new card automatically, and they do not need to apply for it or pay any fees to receive it.
If you are a SASSA beneficiary, you can contact SASSA's toll-free helpline at 0800 60 10 11 or visit your nearest SASSA office for more information on the new payment card and when you can expect to receive it.
Are sassa cards working now?
Yes, SASSA payment cards are currently working, and beneficiaries can use them to access their grants. The new SASSA Debit MasterCards, which are being rolled out to replace the old cards, are also currently in use and can be used to access grant payments.
Can sassa card be blocked?
Yes, a SASSA payment card can be blocked in certain circumstances. Here are some reasons why a SASSA payment card might be blocked:
1. Security reasons: SASSA may block a payment card if there are concerns about the security of the card or the beneficiary's personal information. For example, if there are suspicious transactions on the card or if there is evidence of fraud, SASSA may block the card to prevent further unauthorized use.
2. Inactivity: If a SASSA payment card has not been used for a long period of time, SASSA may block the card for security reasons. This is to prevent the card from being used by unauthorized individuals.
3. Incorrect PIN: If a beneficiary enters an incorrect PIN number several times in a row, the card may be blocked as a security measure. This is to prevent unauthorized access to the card and to protect the beneficiary's funds.
Can sassa cards be used at ATM for withdrawl??
Yes, SASSA payment cards can be used at ATMs to withdraw cash. Beneficiaries can use their SASSA payment card at any ATM that displays the SASSA, Mastercard, or Maestro logos. To withdraw cash, beneficiaries will need to enter their card and their personal identification number (PIN) at the ATM.
It's important to note that there are limits on the amount of cash that can be withdrawn from an ATM using a SASSA payment card. The daily withdrawal limit for a SASSA payment card is currently R1,500. However, this limit may be adjusted by SASSA depending on the beneficiary's circumstances.
Can sassa grant's money be reversed?
SASSA has the right to reverse a grant payment if it is discovered that the beneficiary is not eligible for the grant or if there was an error in the payment process. SASSA has the responsibility to ensure that grants are paid to eligible beneficiaries and to recover any overpayments that may have been made.
In cases where a grant payment needs to be reversed, SASSA will notify the beneficiary of the reason for the reversal and the amount that needs to be repaid. Beneficiaries can then contact SASSA to discuss their options for repayment and to arrange a suitable repayment plan.
It's important to note that SASSA will not reverse a grant payment without due cause or without first notifying the beneficiary.
Final Thoughts
So, this was all from my side. I hope you were able to understand how you can change your SASSA payment method so that you can keep withdrawing money without a SASSA card. I provided two methods in the above article, feel free to choose the one that suits you the best.