Can I Collect My R350 Grant at Shoprite?
Can I collect my R350 grant at Shoprite store directly or is there something that I must do beforehand? This is the kind of question that is bound to pop in your mind especially if you decide to get your withdrawals from this superstore.
So, the answer is pretty simple, you can not just go to the store and demand payment. You will have to get yourself registered for the Shoprite account before you can start making the withdrawals. So, with that being said, let's find out what is involved in this procedure.
Also Read about Shoprite Bursary.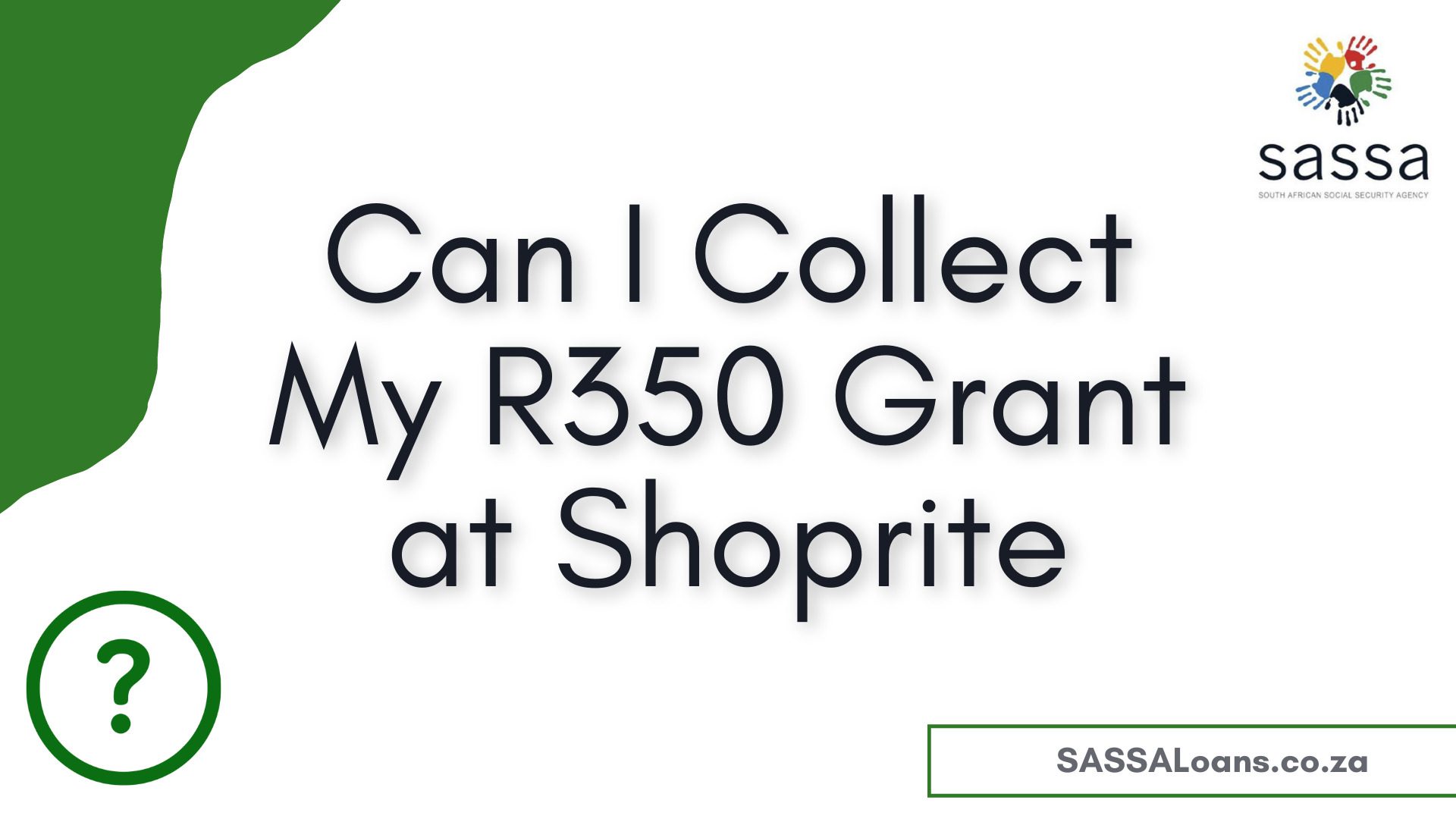 Can You Collect My R350 Grant At Shoprite?
Withdrawing SASSA R350 grant payments can be a bit of a problem when the post office refuses to make the payment due to a myriad of reasons. This is the reason why the government provided an alternative to this problem by introducing the withdrawal option in retail stores.
It means that you can now make your payment withdrawals any time you want simply by walking into a retail store that has this facility. One such retail store is Shoprite which has a very large number of stores throughout South Africa.
It means that you can literally walk into any Shoprite store at your own convenience, ask them to make the payment to you and within seconds you will be handed over the cash.
However, if you want this method to work out, you will have to change your SASSA withdrawal method to the Shoprite account. The process itself is quite simple, you just have to follow a few steps mentioned below.
How To Switch To Shoprite Money Account?
Step # 01: First of all, you need to get yourself registered for the Shoprite money account. So, for that you dial *1203534# and follow the instructions of the operator. By the end of it, you will be registered for the account.
Step # 02: Now, you must log into your account through the Shoprite mobile app and download your bank confirmation letter. It will only take a few minutes of your time.
Step # 03: Now, you must download the SASSA consent form from the SASSA website and fill it out completely. You may also personally collect this form from any of the Shoprite super stores if you happen to be there at the time.
Step # 04: Take your bank confirmation letter, SASSA consent form, and your original Id to the SASSA office. They will perform a few quick checks and your work will be fine in no time at all!
All things aside, you must keep in mind that this change in the withdrawal method of your SASSA payments is absolutely free. You won't be required to pay even a single penny for this service. However, if any of the SASSA officials demand money from you, report to the main office immediately!
Benefits of Shoprite Money Account
There are a lot of benefits to using the Shoprite super stores to get your SASSA payments. For starters, it is super quick and highly convenient. Secondly, it is super easy, which means that you don't have to be a genius to figure out how to get your money through these stores.
And finally, it has the lowest transaction cost of all the withdrawal methods currently available. You won't be charged any monthly fee. In fact, you will be charged only a lousy payment of R5 for every withdrawal you make. So, it is not such a bad deal if you ask me.
Also read about Shoprite SASSA Loans.
The Bottom Line
So, this was all from my side and I hope you all enjoyed reading through this article. I did my utmost to provide you with all the information that I could gather relating to the withdrawal method of SASSA payment through Shoprite superstores. So, if you found all this information helpful, feel free to refer it to your friends so they can benefit from it.
In any case, let me conclude this article by answering your original question of whether or not you can withdraw your SASSA payment from Shoprite. So, the answer is yes, you can absolutely get your money through the Shoprite super stores. In fact, it is one of the most convenient, easy, and reliable ways of getting your hands on instant cash.