How to Check SASSA balance Without Airtime? 4 Ways
There are several ways to check your SASSA balance without airtime including use of USSD code or easypay or a sassa office.
Note that you will need to have your SASSA card details and personal identification number (PIN) available to check your balance through any of these methods.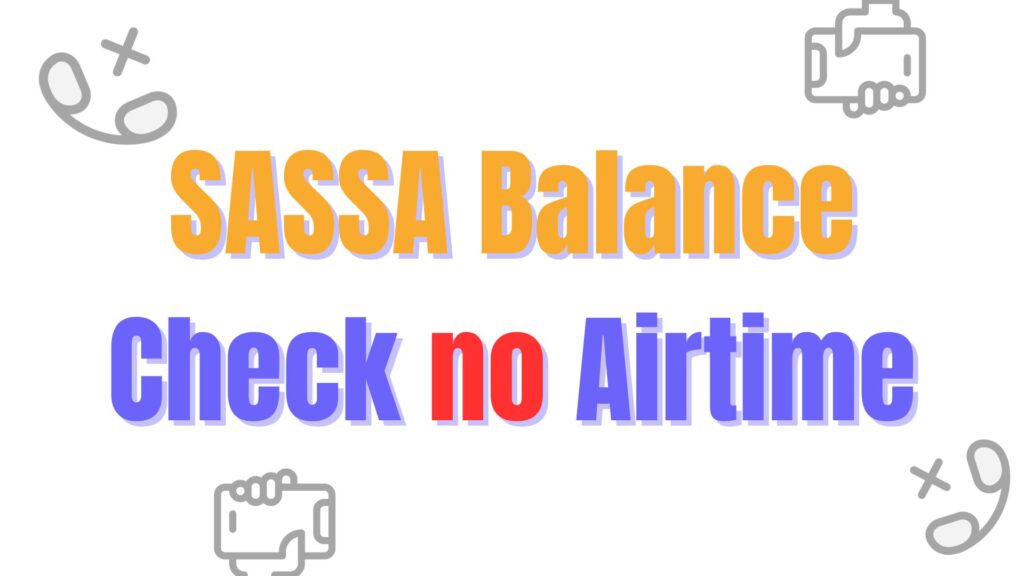 Using Cell Phone USSD Code
The first method involves checking the SASSA balance using a phone and without airtime.
First of all, one should dial *120*3210# from a cell.
Then, one should follow all instructions and guidelines as have been told.
If the procedure gets complete, the balance would be displayed on your screen as soon as possible.
In case of not receiving any balance or USSD code on your screen, one should dial *120*69277# from your phone.
Then once gain follows the guidelines as you have been told.
Consequently, you will receive a message along with the balance.
Using SASSA Whatsapp Number
Another method is with help of using SASSA Whatsapp number.
By using WhatsApp, SASSA gives further methods for checking the status of your application and balance.
First of all, send the word "SASSA" to the Support number of WhatsApp which is 082 046 8553. After this, reply with the word 'STATUS' and then reply with the word 'yes' if you already have a reference number.
Most importantly, you have to use that number in this process and give a reply on which you made the original application. Mention your reference at the end and reply with it. As a result, the person who performs all this procedure will receive a response with his grant information and balance.
Using Easypay
We can also use Easypay in a very facilitative way to check the SASSA balance. Firstly, we have to visit our nearest Net 1 financial service branch.
After this, by installing an app on a mobile phone and logging into its online banking account, we then dial a USSD code 1203737# and as a result, we can easily check the balance after following the guidelines mentioned ahead if airtime is not available.
Using ATM
For checking SASSA balance through the ATM, you have to insert the card into the ATM machine and must wait for its loading to get done. After loading is done, an instruction would label on the screen and will ask for the entrance of the 4 digits pin.
After entering four digits pins, press OK and select the Account balance tab. Some ATM machines will ask for the transaction receipt. If you choose the receipt after the transaction, it will print out the receipt for you and the account balance will be displayed on the screen.
Better than all of these methods is the use of SASSA Status Check Tool which you can access through following link
That's all. Incase you do have airtime, the methods to check sassa balance with airtime are also mentioned on our website.