4 QUICK Methods to check SASSA Balance for SRD R350
SASSA is undoubtedly a break in the clouds for the ones in need. The SRD relief program and its equitable eligibility system have made life easier for many needy people. The SRD R350 fund has been proven to be an excellent source to help the South African government in facilitating its people and the public in dealing with the outrageous increase in the unemployment rate, specifically post-pandemic joblessness.
If you are looking for a way to check SASSA status and not SASSA balance, then click on following button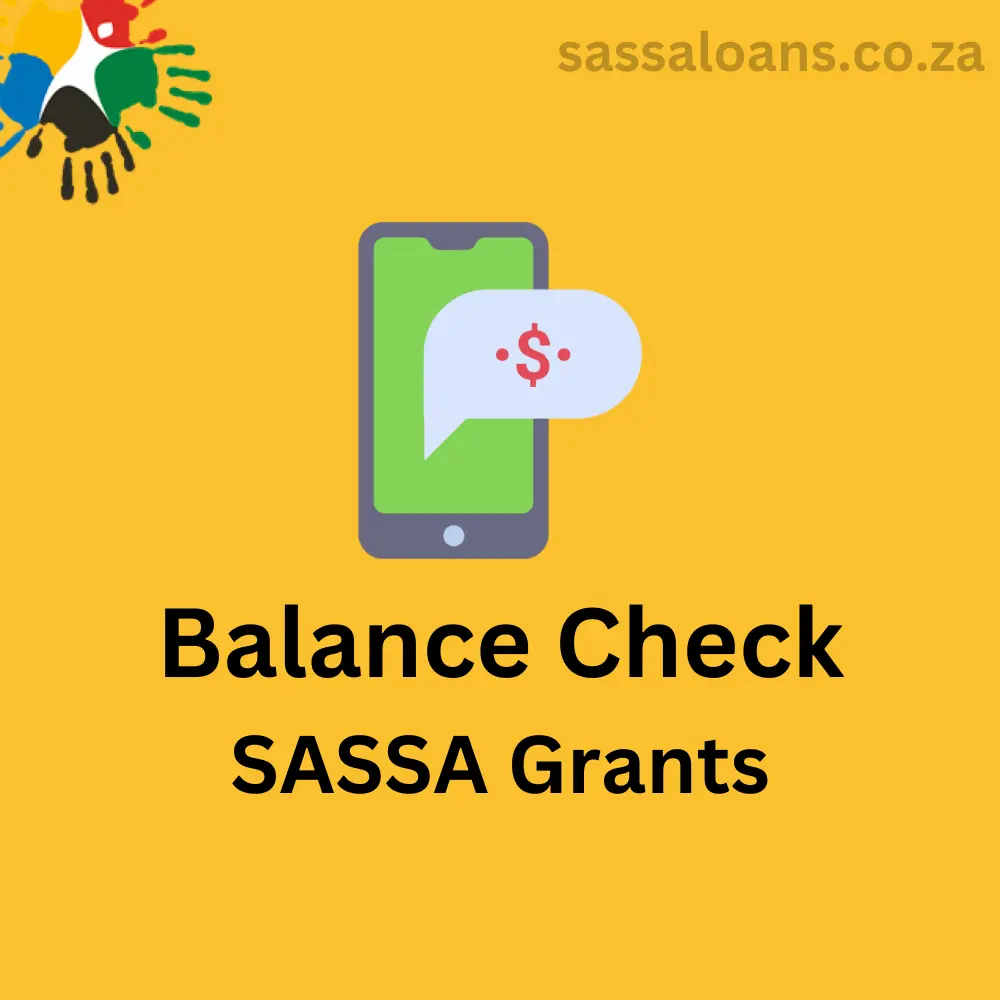 If you have applied for but have not received the amount of your fund or have been already receiving the SRD R350 grant, you will need to check your balance on time.
Not checking your R350 balance can get you in trouble because the grant is likely to be taken back if the applicant does not respond in the first place after a certain time frame. So, keep in mind to check the amount because if you have not got the amount even after receiving a confirmation message then there must be an issue with the account details which you have provided.
Apart from that beneficiaries might need to check the monthly payment of R350 in their bank account. Here are all the details that will help you with the SASSA balance check for R350.
There are four methods through which you can check your R350 balance. Many people prefer to use ATM cards or SASSA grant cards to know how much money they have received. However, it is not recommended to be used often by the organization because of safety purposes.
1. Checking R350 Balance Via Whatsapp
The official Whatsapp number of the SASSA is 082 046 8553.
Add the number to your contacts list first.
Type and send "SASSA " to this number.
You will start receiving some questions in response to it and have to answer them accordingly.
Then text "Status" and afterward message "yes" to the number.
Send the reference number that has been given to you on your card and you will get the information that you need in the form of a message.
2. Checking R350 Balance Via Mobile Phone
Go to the dial on your phone.
Dial the USSD code on your mobile.
You will be asked a preset series of questions that you will have to answer as a beneficiary.
By the end you will receive an SMS with the information you need.
3. SASSA USSD Code
There are two USSD codes that a beneficiary can apply while checking their R350 grant balance. These two codes can provide you an opportunity to find out your balance in no time. You just have to dial any one of the two codes that are *120*3210# and *120*69277#.
These codes will lead you to a series of prompts and you will have to follow each and every single step to get the information about your R350 balance via text.
How to Check SASSA Balance through *130*?
Please note, there is no way to check SASSA balance using *130*. This code doesn't work, though many websites have mentioned it but it doesn't work. The only way to check it is through USSD codes mentioned above.
4. Checking R350 Balance Via ATM Card
Go to your nearby ATM machine.
Insert your SASSA Grant Card into the machine.
You will be asked for your ATM pin code.
Once you have entered the correct pin number the machine will start proceeding toward the next step.
Now you will have to select the option of "Balance inquiry".
Now it has been asked whether you require a receipt or not.
If you select no then the amount will be displayed on the screen and if you have selected yes then the amount will be mentioned on the receipt.
With any of these methods you can check your balance and after that you will be able to collect your grant.
How to check sassa balance without airtime?
To check your SASSA (South African Social Security Agency) balance without airtime, you can use the following methods:
1. USSD: Dial 1203210# on your mobile phone and follow the prompts to check your SASSA balance. This service is free and available 24/7.
2. SASSA website: Visit the SASSA website at www.sassa.gov.za and log in to your account to check your balance.
3. SASSA office: You can also visit a SASSA office and request to check your balance. You will need to bring your ID and SASSA card with you.
It's important to note that you must have an active SASSA account and a SASSA card to use any of these methods.
How to check SASSA balance for R350 at post office?
To check your SASSA R350 grant balance at a post office, you can follow these steps:
1. Visit your nearest post office.
2. Go to the post office counter and present your SASSA card and ID.
3. Ask the teller to check your SASSA R350 grant balance.
4. The teller will use their system to check your balance and inform you of the available balance.
Alternatively, you can also check your SASSA R350 grant balance on your mobile phone by dialing 1203210# and following the prompts. You will need to enter your SASSA card number to check your balance. This service is free, and you can use it anytime, 24/7.
Conclusion
The SRD R350 payment is transferred by SASSA to the selected beneficiaries each month in their accounts. There can be a delay in the transfer of the fund. It is better to check your R350 balance at home, instead of going directly to the ATM machine to find out that you have not received the pending amount.
The SASSA balance check for R350 can be done through the official Whatsapp number, USSD code, and ATM machine. If you are having a problem checking your R350 grant balance then you can visit the official SASSA website for further guidelines and services.