How Much Must YOU Earn to Qualify for SASSA Grant?
SASSA offers many grants for people who are in need but each of them has different eligibility criteria. Not everyone can get access to the grant money as the verification process is extremely strict. All your documents including your income and assets are assessed before the approval.
There is no minimum income threshold, if you earn nothing, you can apply for any type of SASSA grant. However, there is a maximum threshold, If you earn more than that, then you can't apply for that specific grant.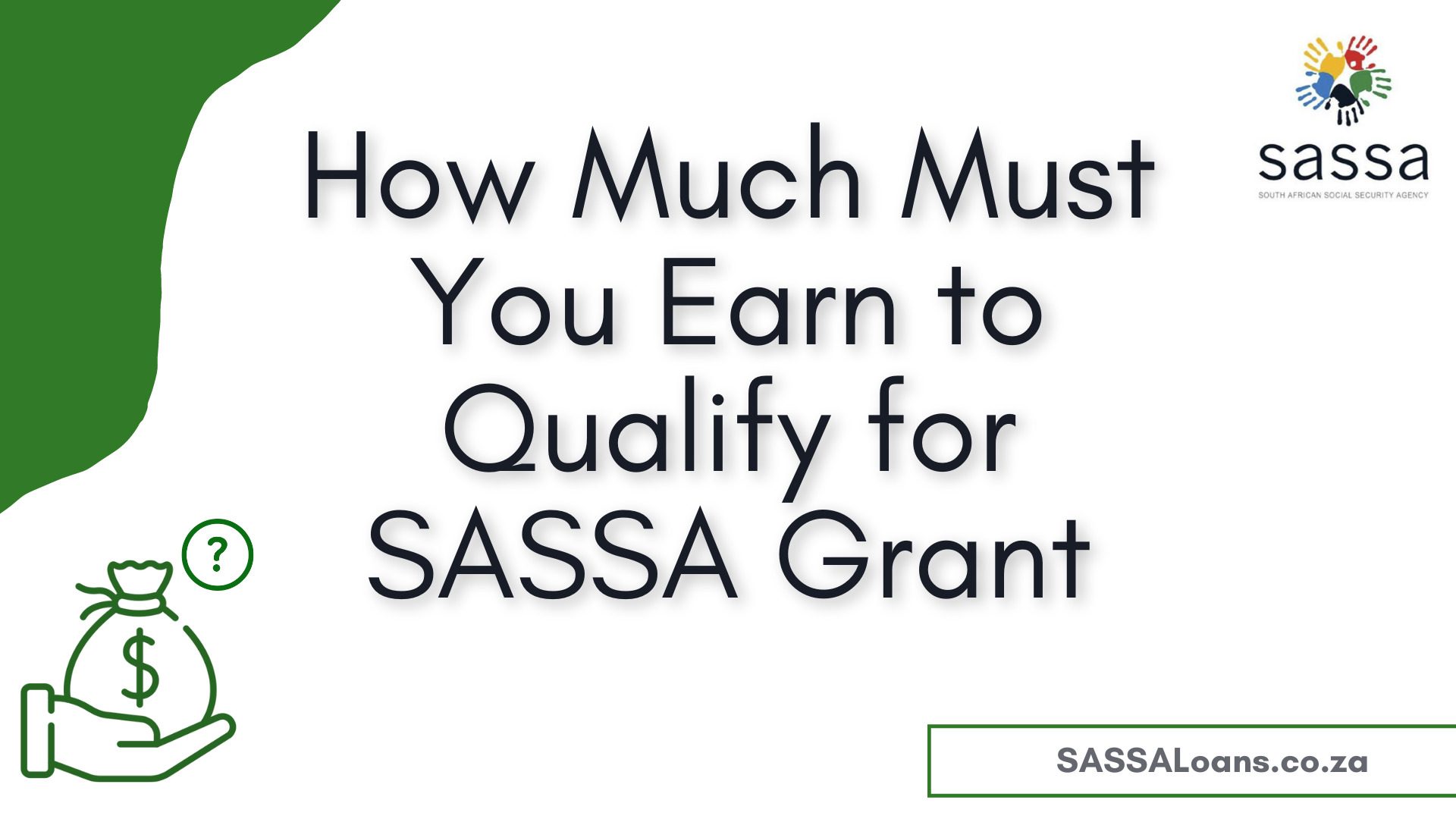 If you are in need and want some information related to the income threshold for different grants, dive into my article below. The monthly and annual incomes are mentioned for single and married people. You can go through the information before getting started with the application process.
How Much Must You Earn To Qualify For SASSA Grants?
| Grant Name | Maximum Income Threshold |
| --- | --- |
| SRD Grant | R 624 |
| Foster Child Grant | Nill |
| Child Support Grant | R 60000 |
| Care Dependency Grant | R 20800 |
| Old Persons Grant | R 96840 |
| Disability Grant | R 193680 |
The South African Social Security Agency works for people in the country whenever they need financial assistance or help. Whether you are old, disabled, or unable to meet ends, you can apply for the grant that is suitable for you. The grant money is reserved for needy or deserving candidates.
All your information is verified along with your income and assets. Every grant present on the SASSA's website has different eligibility criteria that shall be followed by the applicants. You must fall into the category to access the grant money.
If you wish to apply for any grant, your income will be assessed. The income and assets of the married people are combined and accessed before the approval. If you're interested to know the maximum income threshold for different grants, scroll down to read the details.
Your monthly income should not be more than R624 if you wish to apply for an SRD or Social Relief of Distress grant. Even if you are not a South African citizen and are a refugee, you can apply for this grant to get some money.
You can apply for a foster child grant without getting your income or assets assessed by the official. If you are a deserving candidate, you will be given the money to take care of your foster child.
If you wish to apply for the child support grant, you must not earn more than R60000 per year. The amount should not exceed R5000 monthly. If you are married and your spouse has a job, the income should not be more than R10000 per month.
As a primary caregiver of the child, you can apply for the care dependency grant but your monthly income should be more than R 20800. If you are married, the maximum threshold will be double the amount stated.
If you are old and single, you must not earn more than R 96840 per year to become eligible for the old person's grant. As a married couple, your income should not exceed R 16140 per month.
The criteria are the same for old and disabled people. You should not earn more than R 193680 per year as a couple.
Conclusion
A short yet informative article on how much people should earn to qualify for the SASSA grant is given above. You can scroll through different categories to see the maximum income threshold set by the SASSA for people who wish to apply for grants. I am sure the information will add to your knowledge before you apply for any grant.