How Do I Renew my SASSA Card? & Post Offices for Renewal
SASSA card is an electronic payment card linked to the SASSA payment system, allowing free transactions at ATMs and participating merchants. The payment is made to the recipient's account, making withdrawing money effortless and smooth. They work like most other bank cards.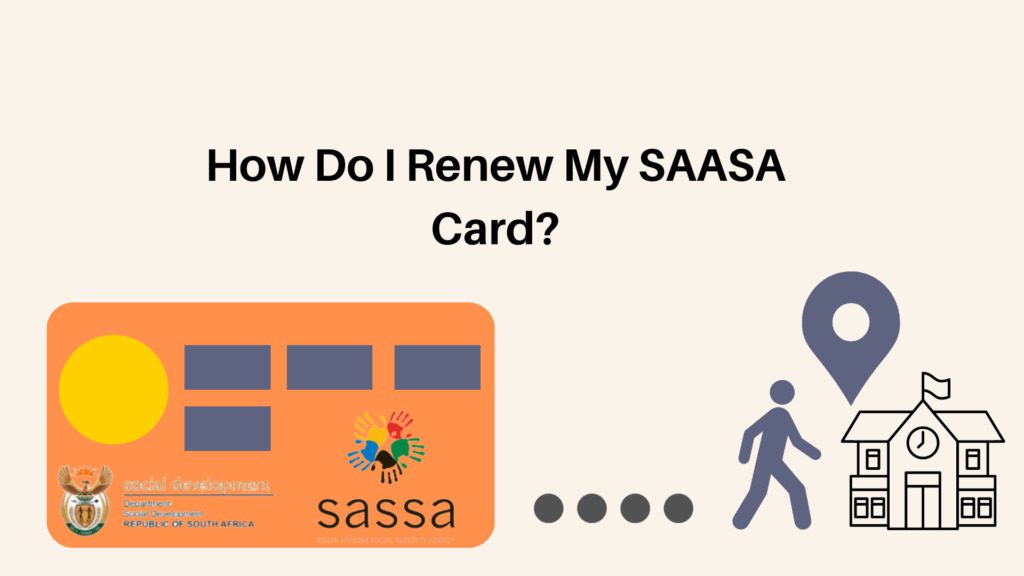 If you already possess the card and are in a dilemma about how to renew your expired card, then you are at the right place. This blog will lend you a helping hand, hence making it convenient for you to renew your card.
How Do I Renew My SASSA Card?
The card has an expiration date on it, and hence, if it has passed the expiration date, you need to renew it to keep on receiving the benefits. The process is simple as long as you know the steps. There are certain procedures to follow before your card reaches the expiration date.
Remember, every recipient has different expiration dates; therefore, you need to pay attention to the instructions issued by SASSA. They will issue announcements concerning the dates and procedures for the collection of cards that expire in a certain month. Therefore, if your card does not expire in that announced month, don't rush to renew it, as you will continue receiving funds. Hence, wait for your date. Below are the steps to guide you on where and when to collect a new SASSA card.
Step 1: Visit the nearest SAPO (South African Post Office) branch
Visit the SAPO branch in your local area. Sometimes, the question is, which post offices renew SASSA cards? All of the official branches of post offices in South Africa are bound to renew SASSA cards and offer related services to SASSA beneficiaries.
You can find the list of all post offices in South Africa in this pdf. To contact any of these, search its name in Google Maps and call on the given number. They will let you know the timings of the SASSA representative in that post office.
Step 2: Apply For Related Grants
After visiting the nearest SAPO branch, apply for the grant announced by SASSA on specific dates and days. SASSA announced the expiry date of all cards on 31 March 2024.
Every Monday and Tuesday: dedicated to Old Age Grant and Disability Grant beneficiary
Every Wednesday to Saturday: allotted to Child Support and remaining grants.
Step 3: Documents You Need
Remember to bring the required documents with you to any SAPO branch offices.
Beneficiaries must bring their updated ID documents
Your SASSA gold card that is nearing its expiratory date
Step 4: Collect Your Card
Collect your card after its renewal, and you can operate it by observing the guidelines provided with the new card. After following the steps, the agency will provide you with a new card with a new pin with staff assistance.
Your card will be renewed within a minute hence, allowing you to make transactions. Renewed cards will only be allocated to those individuals to whose name the expiry card is issued.
You cannot collect the card in place of others unless you are registered with SASSA as a procurator (an attorney officially listed with SASSA to receive the card on behalf of another individual).
Beneficiaries need to ensure that they renew their card before expiration to keep on receiving the benefits. The process for renewal is simple and straightforward and can be carried out in any SASSA office located near you.
How Do I Apply For an SASSA Card the First Time?
You can apply for an SASSA card via two procedures: visiting the nearest SAPO (South African Post Office) or via an online portal. You select the method depending on your situation.
Before applying for the card, you need to research if you are eligible for it or not. As discussed above, you must meet the criteria for the type of grant you are applying for. You can visit their website for further instructions on the types of grants and eligibility criteria. Keep on reading to find out the methods.
Visiting Nearest Post Office ( Physically Participating)
You need to go to your SASSO office; your physical presence is required in this method. However, if you are physically unable to participate in the procedures due to old age, sickness, or any other unseen circumstances, another person can go through the procedures on your behalf. They will need an applicant letter from you authorizing the application.
You need to fill out the application form in the presence of the SASSA Officer. Filling out the form is free of cost. After filling out the form and completing the remaining procedures, you will receive the stamped receipt with the name of the official who assisted you in the procedures. The receipt is important and is proof of your application.
Via Online Portal
Due to certain reasons, if you are unable to visit your nearest post office; you don't need to worry because the emergence of the internet has made it easier for you to submit your form online. It will save you from the nuisance of standing in queues at the Post Office to apply for services.
Visit the website services.sassa.gov.za/portal/r/sassa/sassa/home.
Register yourself on SASSA services.
You need to enter the following personal information.

Your phone number
Your email id
Your ID
Your full name
Your password (generated for the account).

After registering your account, you need to log in to the website and will get access to SASSA services.
Click "Apply for a Grant" and select the type of grant you are searching for.
Fill in the required information for the selected grant.
Hit Submit.
What happens if my SASSA gold card expires?
SASSA issued a statement in January 2023 that card remains working despite nearing the expiry date.
Do SASSA cards have to be renewed?
Yes, you are advised to collect new cards after it has expired.
Can I receive my new card before the expiration date?
No, you can't. You need to collect the new card in the announced month in which the card expires by the SASSA. The expiratory date is mentioned on your card; renew it according to the date.
SASSA card issued by the agency supports the less privileged people who have little to no income for their survival means. It ensures to provide basic support to people who do not have any financial support nor are they eligible to apply for UIF funds, hence making this card their holy grail.
You need to be aware of the expiration date on the card so that you can renew it and keep on receiving the benefits. After your card reaches its due date, you need to renew and collect your new card from near SAPO branch. Moreover, certain days are allocated to beneficiaries to ensure effortless and effective procedures. Keep yourself updated on the date announcements if your card expires in the remaining year.
This blog will assist in teaching you the ways you can renew your SASSA card with ease and comfort. Educating yourself about how to renew your card will save a lot of time and effort. Therefore, the next time you renew your card, it will be a breeze for you.