How do I Unblock my SASSA Card? 6 Methods
If you are a South African citizen and receive social grants from the government, you likely have a SASSA (South African Social Security Agency) card. All deserving citizens get this grant each month, but if you are here, you must have been facing issues with getting the grant because your card got blocked, right?
If you have intentionally or accidentally blocked your SASSA card and want to unblock it, keep reading this article. In this article, we will discuss the steps you can take to unblock your SASSA card and why SASSA cards are blocked. So, stick around.
Reasons Why Your SASSA Card May Be Blocked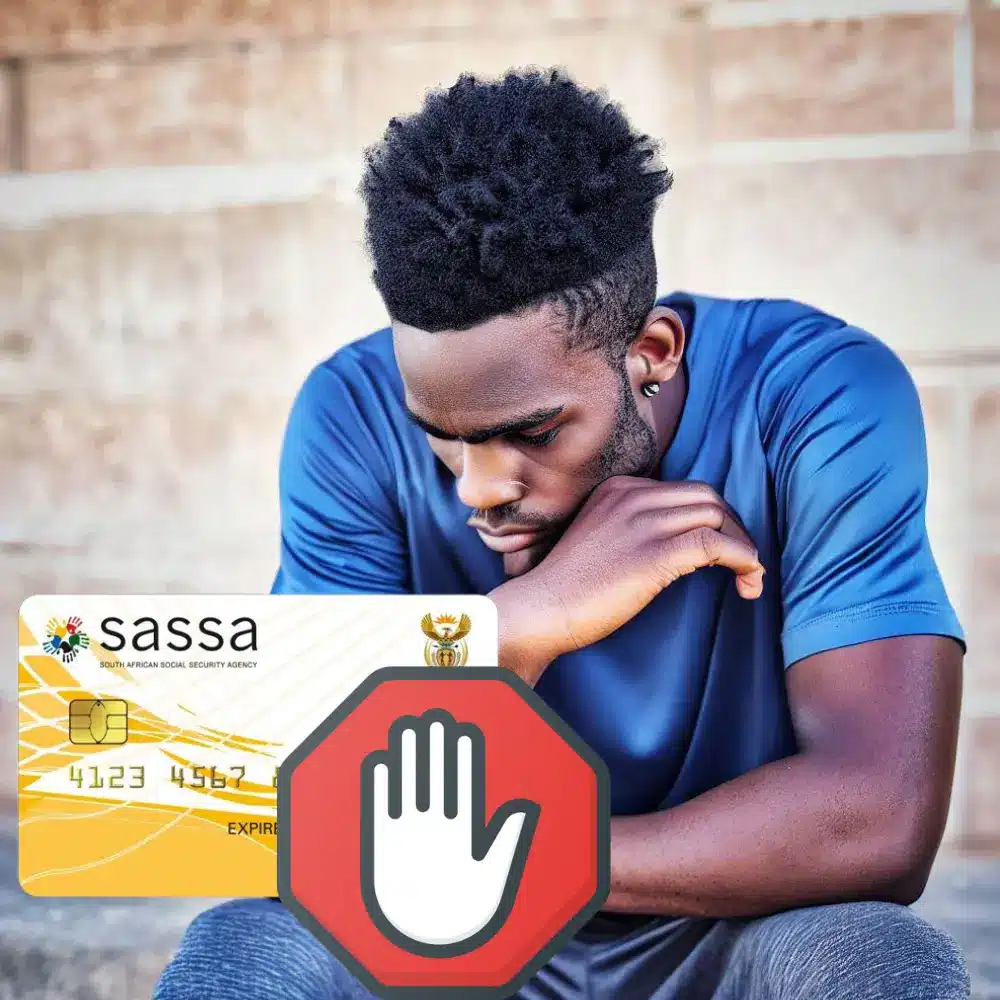 Many users need to know why their cards can get blocked. Here are several reasons why your SASSA card may be blocked so you don't make the same mistake unknowingly. Some of these include:
Failure to collect your grant on time.
Exceeding the withdrawal limit.
Entering the wrong PIN too many times may block your card as a security measure.
Technical issues with the SASSA system may also block your card.
Methods to Unblock SASSA Card
This card provides access to your monthly grant payment and is essential for your financial well-being. However, there may be times when you find that your SASSA card is blocked, preventing you from accessing your grant. Here's how you can unblock it by following our guide.
If your SASSA card is blocked, there are several ways of unblocking it, depending on why it got blocked in the first place. Read ahead to learn how I unblocked my SASSA card.
I am sharing all the steps here, so you don't have to search for ways when your SASSA card gets blocked for any reason. Just take help from our guide. I am sure it will help.
1. Visit Your Nearest SASSA Office
First, visit your nearest SASSA office if your SASSA card is blocked due to technical issues or if you need clarification. The staff will be able to assist you in unblocking your card and resolving any issues you may be facing.
2. Reset Your PIN
If you are sure your card is blocked because you entered the wrong PIN too many times, you can reset your PIN at your nearest SASSA office. I have been through this, and they only ask to provide identification to prove that you are the cardholder, and that's it.
3. Wait for the Block to Expire
SASSA cards can be blocked if you exceed the daily withdrawal limit. It is not a big problem, just wait until the next day, and the block expires. You can then use your card as normal.
4. Reactivate Your Card
Once, I was out of the station and couldn't collect my grant, and my card got blocked. I visited their office and provided proof of my identity and grant application. It just took a few minutes, and my card got unblocked. So if you fail to collect your grant on time, this can also block the SASSA card. You must reactivate your card by visiting the nearest SASSA office with the required documents, just like me.
5. Retrieve Your PIN
After successfully reactivating your SASSA card you can request a One Time PIN from the department on WhatsApp. This will allow you to access your form and reset your pin. All you need to do is follow the below-mentioned steps and Voila you are good to go.
Contact SASSA on WhatsApp at this number 082 046 8553.
Send "Hi" and wait for their response.
After getting their response, reply to them with "Help".
After that reply with 4 that will present you several options. From those options find "SASSA OTP" and reply to them.
Now, they will ask for the reference number. Enter the number you got from the SASSA office.
Follow the steps they ask till the end to retrieve your OTP and rest your SASSA card.
6. Contact SASSA
If you are unable to visit a SASSA office, you can contact SASSA directly for assistance. You can call the toll-free number 0800 60 10 11 or send an email to [email protected].
Preventing Future SASSA Card Blocks
Being unable to withdraw funds because your SASSA card is blocked can be very frustrating. If you want to prevent future SASSA card blocks, follow these steps.
Collect your grant on time.
Stay within the daily withdrawal limit.
To avoid entering the wrong PIN too many times, make sure you remember your PIN and do not share it with anyone.
Keep your card in a safe place, and do not share your card details with anyone.
FAQs
How do I reset the pin on my SASSA card?
A simple way of resetting your SASSA card pin is by visiting their office with your personal identification number and grant form. They will access your information and let you reset your PIN in just a few minutes.
What to do if your SASSA card is not working?
There are multiple reasons behind when the SASSA card stops working. If you are facing this issue you can call their toll-free number or customer care center to get the problem fixed.
How long does SASSA money stay in the card?
You can keep your money in a SASSA card as long as you want. Also, you can withdraw the funds anytime.
Having your SASSA card blocked can be a frustrating experience, but there are several steps you can take to unblock your card. If your card is blocked, you can follow the steps mentioned in our guide to unblock your card. I hope the information in our article helps you in getting out of this problem. Thank you for reading.