How to Get SASSA R350 at Pick n Pay? | SASSALoans.co.za
Are you trying to figure out how to use the SASSA R350 grant's new service for collecting money? I will tell you how to get your R350 grant at Pick n Pay.
Previously, the beneficiaries of the SASSA R350 grant could only collect their grant at the post office. This would create many problems; people had to wait in long lines to get their payments, and it was a major waste of time. So, to combat this issue, the South African Social Security Agency gave the Pick n Pay option to withdraw your money easily.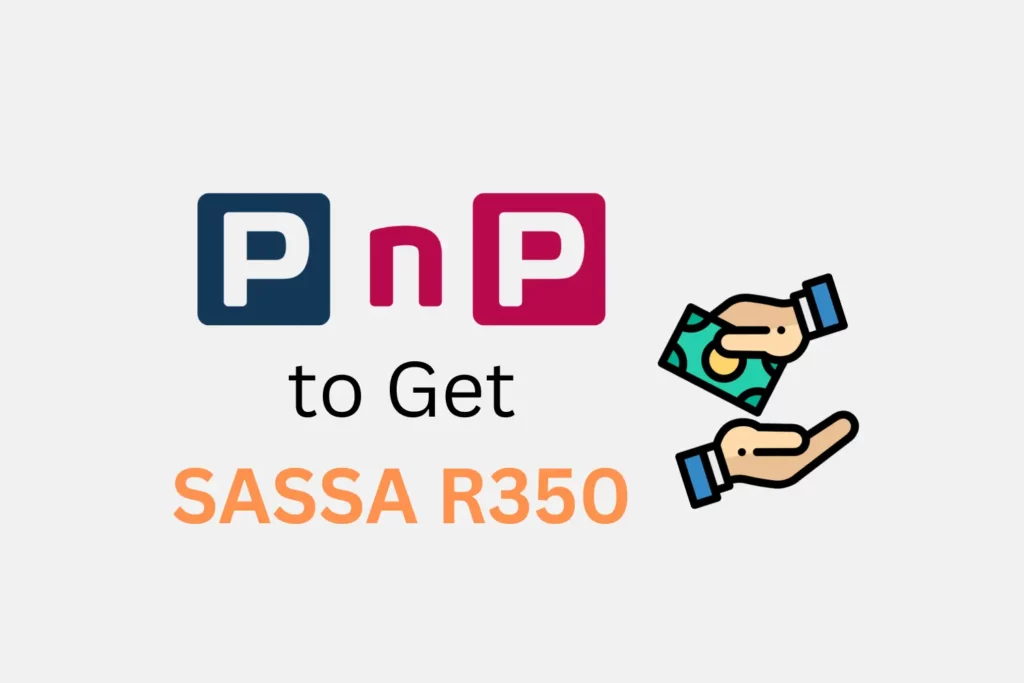 6 Steps to Collect Grant at Pick n Pay
SASSA grant holders can now select Pick n Pay as their payment collection point. It is a better option as it gives easy and quick Access to your money. I will guide you if you do not know how to get your SASSA R350 grant at Pick n Pay.
First, you must ensure SASSA has approved your claim for the R350 grant. (Check your SASSA status to confirm it)
Next, you will receive an SMS about your approval and details like your Pick n Pay collection point and date.
Then, you should visit the Pick n Pay store and remember to bring your Identity document number and mobile phone (please note that the mobile phone must have the same number you wrote in your application).
Then, to ensure your SRD R350 grant, you must enter your ID and phone numbers at the till point.
Then, you will receive a USSD code on your phone and approve it.
Finally, Pick n Pay will give you your payment.
How to change your SASSA R350 Collection Point to Pick n Pay?
If you are a continuing beneficiary of the R350 grant, you might receive the money through post offices. However, now you can no longer receive it there. You must switch to any other collection source. If you want to switch your R350 grant from the post office to Pick n Pay, continue reading; I will explain it in detail.
First, you must visit the SASSA official website or click here srd.sassa.gov.za.
Next, click the 'how do I change my banking details' option.
Then, you must enter your ID number and phone number.
Then, they will send you a unique link.
Finally, click the link and provide the necessary information to switch to Pick n Pay.
How Much Information does Pick n Pay get Access to?
Pick n Pay does not manage your information or your R350 grant. Therefore, it will not send you any links when collecting money. If you receive any link asking you for personal information, do not entertain it.
You only need to bring your identity document (ID) number and mobile phone. You will have to enter these two for safety reasons, and then you will receive a USSD code on your mobile phone number, which you must approve to get your money.
Can I collect my R350 at Pick n Pay without SMS?
No, you cannot collect your payment without an SMS. To get your payment at Pick n Pay, you must approve the USSD code sent to you.
Can I get SASSA R350 grant payments at any Pick n Pay store?
No, you cannot receive your R350 grant payments from any store. You can get it from any store except Pick n Pay Clothing, BP Pick n Pay, and Pick n Pay Liquor.
In a nutshell, Pick n Pay has made it easier for the beneficiaries to collect their payments. You can get your money from the Pick n pay store by physically visiting them and entering your ID and mobile phone numbers at the till point.