How to Cancel NSFAS Application Online?
If you have applied for an NSFAS application and now do not feel the need to get an allowance, what should you do with your NSFAS application then? You can simply cancel it. NSFAS gives a 'cancel' option in case students have received some other grants or any other source of income.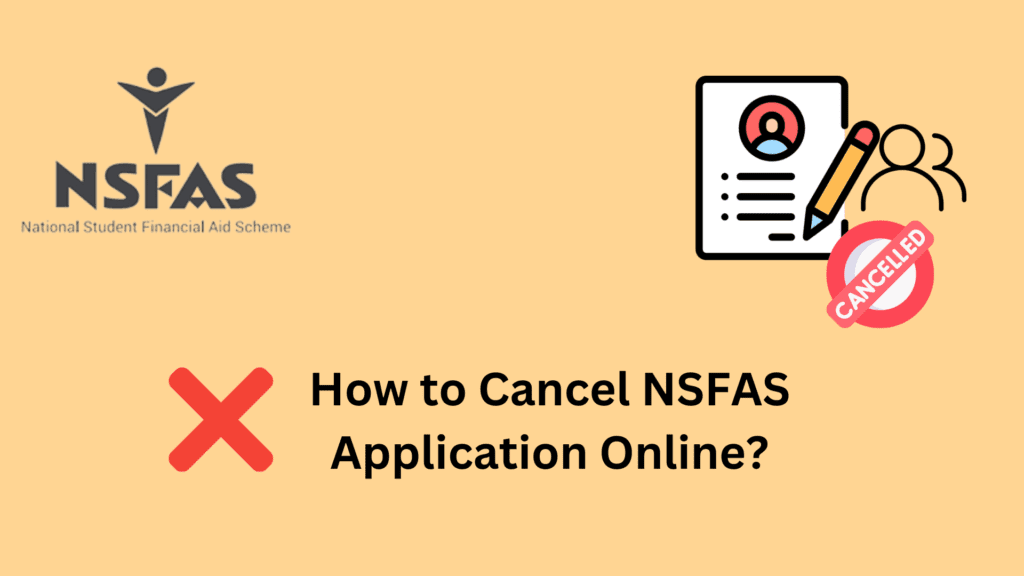 In this case, it is only fair to cancel your application so that another deserving student can get a chance to secure their future with an NSFAS allowance.
How to Cancel NSFAS Application
Here is how you can cancel your NSFAS application.
First, visit NSFAS official website or click here nsfas.org.za
Next, enter your ID number and password in the given boxes.
Then, click on the small box given to confirm that you are not a robot and click on 'login.'
Then, you will see a couple of options, scroll down and click on the 'view applications' option.
Then, an 'All Applications' window will open.
Now, click on 'Track Application.'
Click on 'cancel Application.'
After you cancel your application, you will have to provide a reason for why you are canceling the application. You can choose your reason from a list of reasons.
Then they will ask you for a certified copy of your ID for security reasons. Upload your ID in PDF or JPEG of a maximum of 20mbs.
Finally, click the 'yes cancel' tab to cancel your application.
There is another way to cancel your application if you cannot access the internet. You can write a formal letter to NSFAS stating your reasons for canceling the application. It can be handwritten or typed. You can send this letter NSFAS office with a certified copy of your ID as a reference.
FAQs
Can I cancel my NSFAS application and reapply?

Yes, you can reapply after canceling your NSFAS application, but you must remember the due date.

Will NSFAS fund me if I deregister?

No, NSFAS will not fund applicants who have deregistered from NSFAS-funded institutes or courses.

If I deregister from a course, will I be funded by NSFAS?

If applicants deregister from a course, they must apply again to NSFAS and go through the process to receive funding again.
Conclusion
In a nutshell, the National Student Financial Aid Scheme or NSFAS allows you to cancel your application if you no longer need it. This helps prevent wasting their time and resources, and the funds go to a deserving student who needs financial support.