How to Deregister Device on Intellimali App?
Intellimali helps you manage your payments even if you are a student, merchant, funder, or any institution. All your information along with the transaction history, allowances, or payment details is saved. You can keep track but it is important to take care of all this information for safety purposes.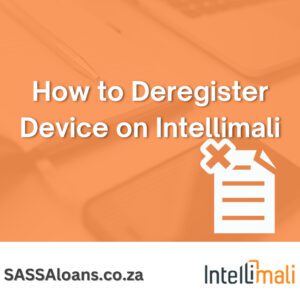 You may want to deregister your device on the Intellimali app just like you registered it. There can be multiple reasons for deregistering Intellimali on your device. You may want to upgrade to a new phone or want to reset the old one so it is left with no personal data.
Intellimali is also available on your PC/laptop so you may want to use it on a bigger screen. Taking care of your data on multiple devices can be difficult so deregistering can be a good option. Well, whatever might be the case, you can always deregister your device without going through any complicated procedure.
Follow the steps that are discussed below to deregister your Intellimali from your old device.
The first step is to browse your Intellimali app and log in by entering all the details that are required.
You must have your 5-digit pin that has been sent via SMS. It is used as the pin/password to enter your Intellimali account.
The portal will open and you'll be logged in successfully.
Click on the menu bar that is present at the left top of the screen.
From the menu bar, select "Account." You will see three options on your screen.
Click on "My Details" to browse your personal information. All your details including the ID number, email, phone number, etc will be displayed.
Scroll down till the end to view more options. You will see "Deregister Device" at the bottom.
Select the option and enter your 5-digit code. This is a confirmation that you are deregistering your device yourself. No one else is using your account or the application without your knowledge.
An OTP code is also sent via SMS which has to be entered to deregister your device from Intellimali. This is the last step to successfully deregister your old device. You can log in and register again on a new device by using the same ID and password if you wish so.
Hence these nine steps can be followed to deregister your device from Intellimali. They are simple and hardly take a few minutes. Make sure you keep all your information safe after deregistering from a device.