How to Pay SARS from FNB or ABSA Banking Apps?
Ensuring timely and accurate tax payments is essential to comply with the rules set by South African Revenue Services (SARS). Fortunately, financial institutions like First National Bank (FNB) and ABSA offer convenient mobile banking apps that allow users to pay their taxes easily and effortlessly.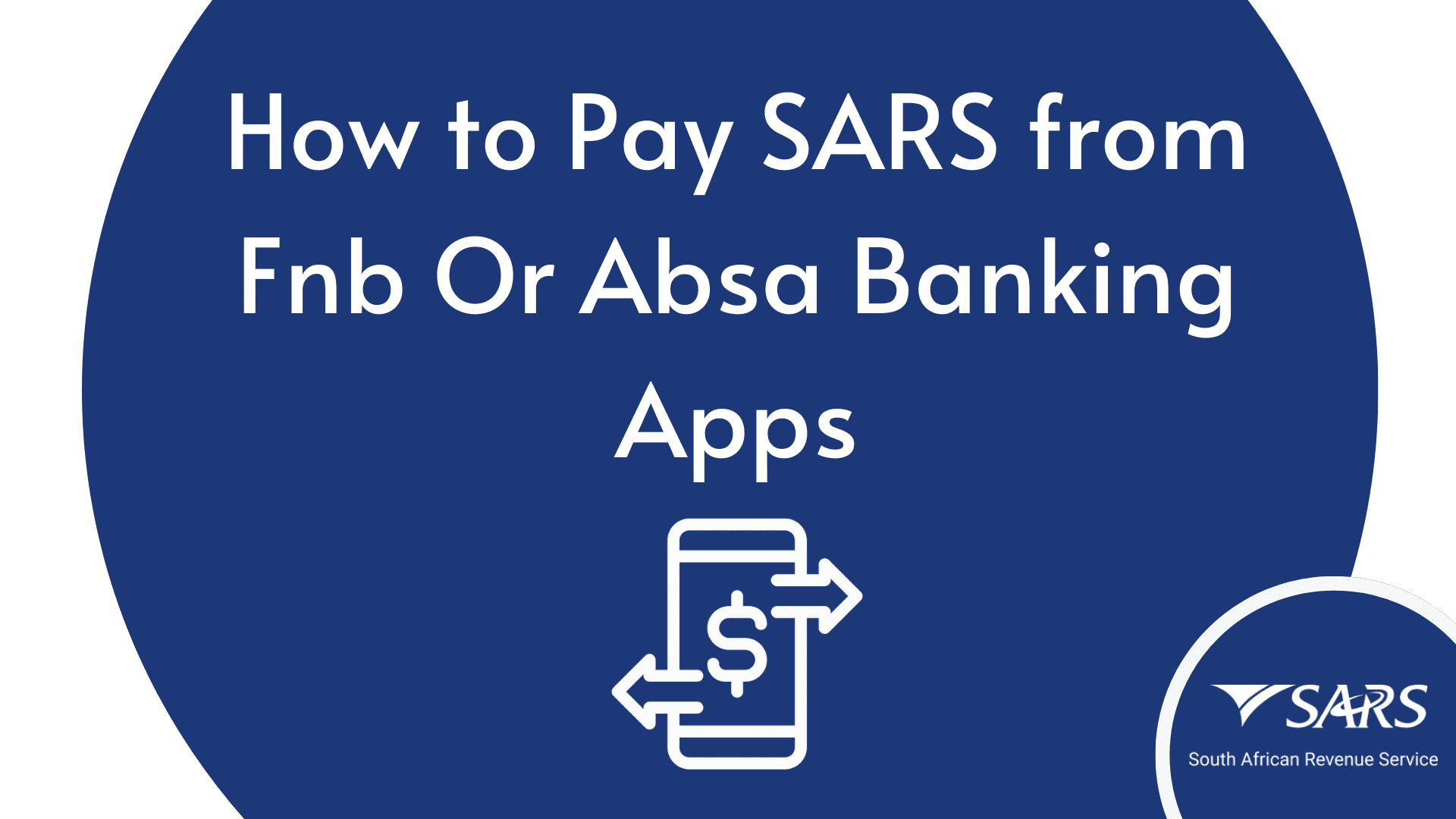 If you wish to know how to make tax payments through FNB and ABSA banking apps, I have compiled a simple and straightforward guide to walk you through the process step-by-step. Therefore, keep reading and follow these instructions to ensure a smooth and seamless experience when paying your taxes to the South African Revenue Services (SARS).
How to Pay SARS From FNB App?
First National Bank (FNB) is one of the main banks in South Africa that offer a wide range of financial services to its customers. One of the services it performs is paying taxes, including payments to South African Revenue Services (SARS). Hence if you are seeking a convenient way to pay taxes to SARS, you can use the services of FNB to perform this action.
FNB SARS Payment Details
You can pay the SARS using the e-Filing on the FNB online banking; however, please note that you will need to set up a "Credit Push" on your eFiling account before making tax payments through FNB. By enabling "Credit Push," you are giving permission for SARS to withdraw the specified tax amount from your bank account on a designated payment date.
Let me walk you through step-by-step instructions on how to make a SARS payment through First National Bank (FNB). Let's get started!
Step 1: Open FNB App
Open the First National Bank (FNB) app on your device. However, if you do not have the app, you must download it from a reliable and authentic source. In addition, ensure you download the updated and recent version of the FNB app.
Furthermore, you can also use the FNB website to make tax payments. Hence, it depends on you which method you find convenient.
Step 2: Log in to Your Account
After opening the FNB app, provide your login credentials, which include your username and password. If you do not have an account, you must register yourself first by following the app's registration process.
Step 3: Navigate to the "Payment" Section
Once you have successfully logged in or registered, navigate to the app's main menu and click on the "Payment" option. Once you have opened the payment section, locate the "SARS eFiling" option to access the eFiling payment section.
Step 4: Enter the Tax Payment Amount
Next, you must enter the tax amount you have to pay and the SARS reference number. A list of available SARS charges that you can select for payment will be displayed on the screen. Afterward, select the charge you wish to pay.
Before moving towards the next step, ensure that you have entered the correct information and details.
Step 5: Confirmation Email For SARS Payment
Before finalizing the transaction, review the payment information carefully to ensure accuracy. Once verified, proceed to confirm the payment by entering your FNB password for approval. Additionally, you will receive a confirmation email from SARS when your payment is processed.
Moreover, make sure to keep the confirmation email safe because it can be used as proof of payment. In addition, you can also make tax payments to SARS via the FNB ATM or their website. You can also use a traditional method for payments which is personally visiting the FNB branch located near your area.
How to Pay SARS from Absa Banking App
Thanks to modern technology like the Absa Banking app, you can make tax payments effortlessly from your mobile. Let me tell you how you can use the Absa Banking app to make tax payments to SARS conveniently.
Step 1: Download the Absa Banking App
First, go to the google play store or any other store and download the recent version of the Absa Banking app. Launch the app, and follow the on-screen prompt to register or log in to your account. To log in, you must enter your username, account number, and PIN.
Step 2: Go to the Payment Tab
After logging in, navigate to the "Payment" section and click on it. Next, search for the "Pay New Beneficiary" option, and press it to proceed with adding SARS as a new beneficiary for tax payments.
Step 3: Provide SARS Details and Amount
In the beneficiary section, enter SARS as a "beneficiary." Next, enter the SARS and your reference number, banking details, and method of payment confirmation. Afterward, navigate to the payment page and provide the tax amount you must pay to SARS.
Step 4: Verify Your Payment Information
Confirm and verify the payment details to ensure accuracy and authenticity before proceeding with the transaction. Once confirmed, click "Accept and Pay." Lastly, you will receive a notification indicating that your interbank payment was successful.
When paying SARS, always follow their rules and regulations. Moreover, make sure that a valid and authentic SARS reference number follows each payment you make, or else your payment will be rejected. Additionally, ensure your payment has a correct 19-digit Payment Reference Number (PRN) to avoid any issues.
FAQs
How do I pay SARS?
You can pay SARS using different methods or platforms available at your services. You can pay SARS via banks, such as FNB, Absa, Standard Bank, Capitec, and Nedbank, or through eFiling, the SARS Mobi app, EFT, and at the SARS custom branch. You can use any method that is convenient for you.
In conclusion, you can effortlessly pay SARS using two leading platforms, such as FNB and Absa banks. The transaction process is straightforward, and you can make payments to SARS by downloading the FNB and Absa banking apps from the Google app store or from other app stores. After downloading, just follow the guidelines, and you will be able to transfer money in a few minutes.
Moreover, you can use other platforms such as eFiling, EFT, SARS Mobi app to make tax payments to the South African Revenue Services (SARS).