Current SARS Commissioner | His Biography & Work
The South African Revenue Service (SARS) holds an important place in the realm of financial affairs in South Africa. It issues the Tax Clearance Certificate TCC and Tax Compliance Status TCS PIN to the taxpayers. Furthermore, the head of this huge organization is the SARS commissioner, who is a figure of great responsibility and authority.
Meet Edward Kieswetter, the current SARS commissioner who was appointed in 2019 and has brought a fresh perspective to the organization's functions. So, let's delve into the goals and accomplishments of SARS commissioner Edward Kieswetter.
A commissioner's job in SARS is of the highest ranking in the organization as they serve as the chief executive officer. The president of South Africa appoints the SARS commissioner. Furthermore, a commissioner is responsible for leading the strategic direction, operations, and initiatives to achieve the company's mission.
Edward Kieswetter: Current SARS Commissioner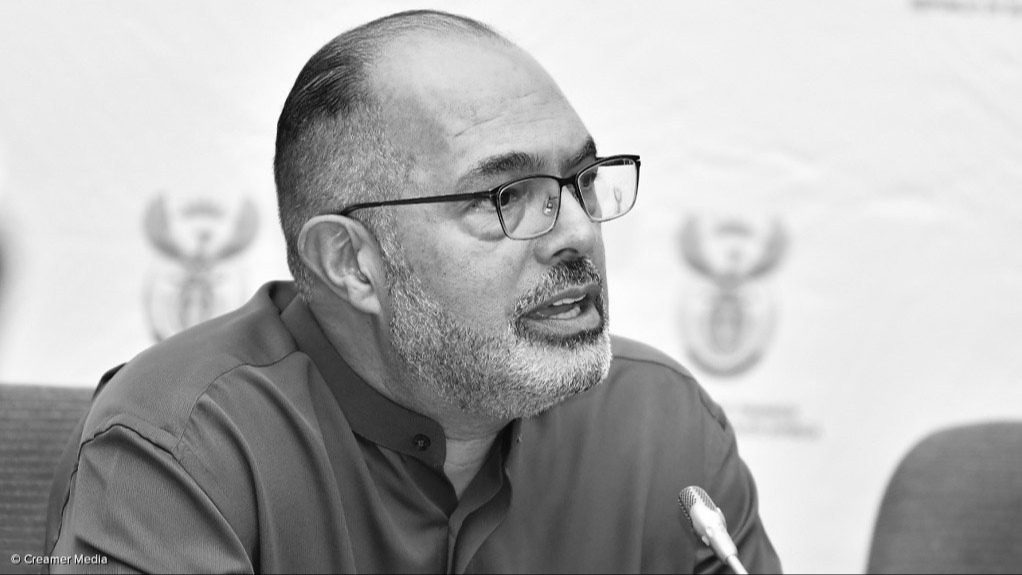 Edward Kieswetter was appointed as a SARS commissioner by President Cyril Ramaphosa in light of section 6 of the South African Revenue Service Act. He was given this position on 1 May 2019 for a five-year term, meaning it will end in May 2024.
Moreover, his appointment was recommended by the Minister of Finance and the Commission of Inquiry into Tax Administration and Governance By SARS and chaired by Judge Robert Nugent, who is now retired.
He was selected among the other six shortlisted candidates and was interviewed by the president and a panel of six other members. Likewise, he was found to be the strongest candidate due to his past experiences as deputy commissioner of SARS.
Background and Qualification
Edward Kieswetter has a remarkable career with achievements in various sectors. He has extensive experience in a lot of different areas before he is appointed a SARS commissioner. For instance, he worked at institutions such as Eskom, FirstRand Banking Group, and Alexander Forbes Group Holdings, where he exhibited brilliance in leadership and financial management.
To be able to score such a high and authoritative position, his qualification is praiseworthy. He has a Master of Commerce degree in SA & International Tax Law from North-West University. Likewise, he did an Executive MBA from Henley Business School and a Master of Science in Education from the University of Western Cape. Moreover, his experience and education have brought a new perspective to the operations of SARS.
He has received several awards, including the Lifetime Achievement Award for Excellence in Management in 2017 from SAPSO. Furthermore, he was a finalist in the All Africa Business Awards 2016, ACO Dealmaker of the Year in 2015, and SA Boss of the Year in 1999.
Edward Kieswetter Transforming Work as SARS Commissioner
From the time he assumed this post, he was determined to bring positive changes and reforms within the South African Revenue Service (SARS). His vision and goals were clear, as he wanted to build a smart and modern institution that works with integrity and places voluntary compliance at the forefront of its operations. Moreover, he planned for SARS to broaden its tax base, partnership, resources, and reputation.
Exceeding Revenue Collection Estimates
Edward Kieswetter's strategic plans, goals, and visions paid off, and under his leadership, the organization successfully achieved astonishing revenue collection results. Furthermore, in 2022-23, SARS remarkably surpassed its revenue collection estimate by an unbelievably impressive R94 billion. This achievement was a result of Commissioner Kieswetter's strategic plans.
Additionally, like a true leader, he did not forget to give credit to all the employees and said, 'It's all down to the hard, dogged work of SARS' 12,500 employees'. Moreover, he focused on the front-line engagement with taxpayers and traders, which resulted in smooth custom services and tax. Likewise, the SARS has witnessed an increase in voluntary tax compliance due to taxpayer engagement, tax service modernization, and the SARS commissioner's targeted enforcement measures.
Modernization and Technology Integration
Any organization that is flexible to innovative and modern technological integration can withstand the poor economic conditions of its country. Therefore, commissioner Kieswetter has wholeheartedly embraced SARS's advanced data science and artificial intelligence capabilities. Moreover, he focused on it from the start as he envisioned a 'smart, modern SARS.'
Likewise, it includes the development of IT systems to support SARS goals, objectives, and management of data. This improved the organization's efficiency and effectiveness.
Strengthening Leadership and Governance
Strong leadership and governance can change the whole dynamic of an organization. Edward Kieswetter felt the need for strong leadership to execute strong teamwork and took the step of appointing three deputy commissioners. Furthermore, these appointments resulted in building strong institutional integrity, modernization, and a robust leader bench.
Global Leadership Roles
The leadership capabilities of Edward Kieswetter are not limited to SARS and South Africa only, but he is appointed as the Chairperson of the World Customs Organization (WCO) in 2023. Moreover, this position allows him to make diverse partnerships within the customs domain.
Social Activist
Even after his role at SARS and WCO, he is still a social activist in his personal capacity. Moreover, he is a visiting professor at the Da Vinci Institute, the North-West University.
When did Edward Kieswetter join SARS?
Edward Kieswetter joined SARS in 2019 and was appointed for five years. However, he first joined SARS as chief operating officer and deputy commissioner from 2004 to 2009.
In short, SARS commissioner Edward Kieswetter was appointed by President Cyril Ramaphosa in 2019. His extensive experience and versatile qualifications bring fresh and innovative reforms to SARS operations. Furthermore, his leadership skills are acknowledged internationally, and he currently works as a chairperson of WCO as well.
Additionally, he appointed three deputy commissioners at SARS to promote leadership and teamwork. Likewise, his strategic plans resulted in SARS surpassing the revenue estimate by R94 billion. The SARS voluntary tax compliance also increased under his leadership.