How to Create Intellimali Account? 3 Steps
Intellimali is a platform that offers secure and safe transactions to its users, such as institutions, students, funders, merchants, and sponsors. Intellimali system allows the users to manage and administer their funds. It aims to simplify the disbursement of various financial resources, such as bursaries, allowances, and other basic necessities, through this system.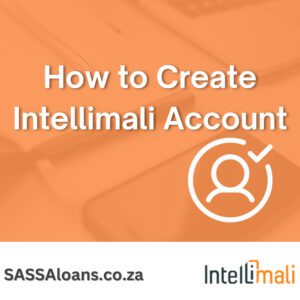 Moreover, if you are a student that has been approved for any form of allowance or funds, you can use an Intellimali card to purchase any school-related necessities. However, your institution must be in collaboration with the Intellimali system in order for you to use their services.
Intellimali Account
Intellimali has an official website intellimali.co.za, through which you can check your balance, check transaction history, etc. However, in order to use this platform or the Intellimali app, you must create an account on this platform. Let me tell you how you can create an account:
Step 1: Consult Your Institution
When you are accepted for a particular bursary program, your institution will automatically apply for an Intellimali account for you. Therefore, you do not have to do anything; your educational institution will do the work for you. However, you must apply directly to get an Intellimali card if you have a private sponsor.
Step 2: Receive SMS
After your institution has applied for the IntelliCard account and put your allowance or funds in the Intellimali system, they will notify you. In addition, Intellimali will also send you an SMS or email that will include your student PIN and a welcome message. Therefore, you must provide the correct phone number.
Step 3: Visit Intellimali Website
After you receive the PIN, you can use this PIN to log in to the Intellimali account. First, open your browser and search for the official website of Intellimali, or simply open the app. After opening the website, go to the "Login" area and click on it.
The system will ask you to enter your ID number and PIN number. You can use your student ID number as a Username and PIN ( that you received from them) as a password. However, keep one thing in mind, never save your password or PIN in a browser for security purposes.
Concluding Lines
In conclusion, the educational institution will apply for an Intellimali card account for those students who are accepted for an allowance or bursary program. Moreover, the students will also receive a message containing the PIN code necessary for logging in to the Intellimali account. Therefore, keep an eye out for any messages on your phone.