Does NSFAS Fund Drop Out Students? | Answered
There can be numerous reasons why a student drops out of education. It can be due to some accident causing temporary disability, illnesses, family issues, etc. NSFAS funds those students who are unable to support their educations by themselves. Therefore, deserving students will receive funding if they continue their studies.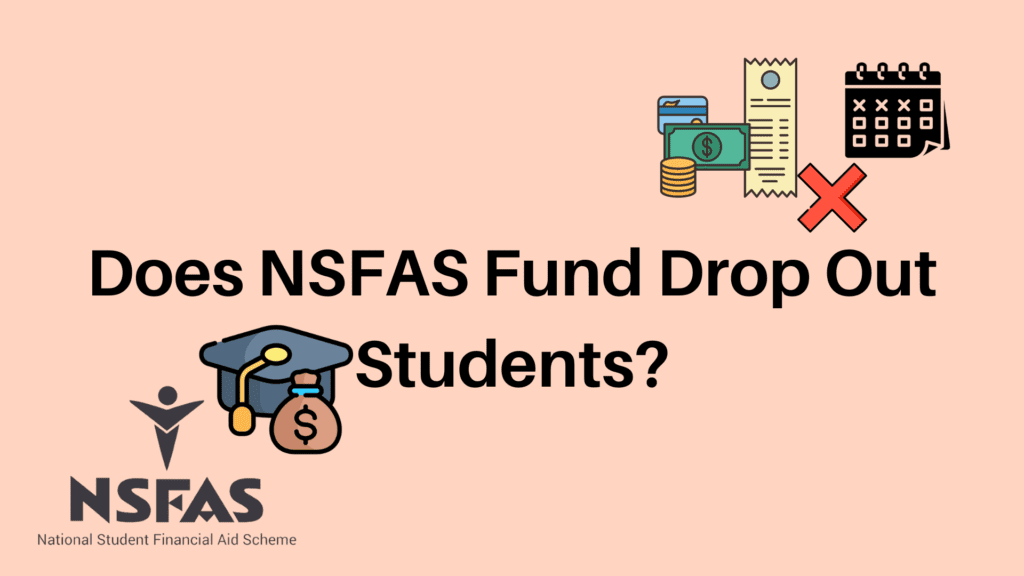 Previously NSFAS was following the N+2 rule. N means the number of failed years of a student. And the number after + indicates the years NSFAS will fund the students. However, NSFAS no longer follows the N+2 rule. Therefore, continue reading to determine the funding conditions.
NSFAS Eligibility
NSFAS will only pay for your education if you meet their given criteria. You will not get the allowance if you lack any of them. The eligibility criteria for NSFAS 2023 are;
You are a citizen of South Africa.
Pass the NSFAS means test.
A university or TVET college has given you registration, and NSFAS approves that institution. (Check List of Approved NSFAS Institutes)
You are keeping up with the academic criteria.
Your income is in the NSFAS set income limit.
If you do not meet any of the above criteria, you will not get the allowance. There can be many reasons and ways a person drops out. So, let me explain all of the situations.
NSFAS Won't Fund Drop Out Students If
NSFAS will not fund you if you drop out of your university or college and have no plan to join again. Those students who are not continuing their studies will not get funds as the core value of NSFAS is promoting education. So, you cannot use this fund on anything else but studies.
Dropping out of your institution also makes you not eligible for the funds, as one of the main eligibility criteria is that a university or a TVET college must enroll you or you must intend to continue higher education.
NSFAS will fund Drop out Students If
If a student drops out due to some illness and then rejoins studies after a year or two, they will get the NSFAS allowance. If someone dropped out many years ago and continues in 2023, they will also get the new bursary allowance instead of a loan.
Suppose, students, drop out because they cannot meet the academic criteria. Then they join again after the break and fulfil the academic criteria; they will also receive an NSFAS allowance.