UIF Registered Sassa Declined MEANING & Solution
Many of you must be aware of the South African government provides relief funds to unemployed citizens. The two major organizations that help needy people are Sassa and UIF, but there are certain conditions that these agencies follow before they grant funds to anyone.
So, here's what you need to know about the Sassa status. If you are trying to register for Security Agency (Sassa) and are confused about the UIF-registered Sassa status, this article is for you.
UIF Registered Sassa Meaning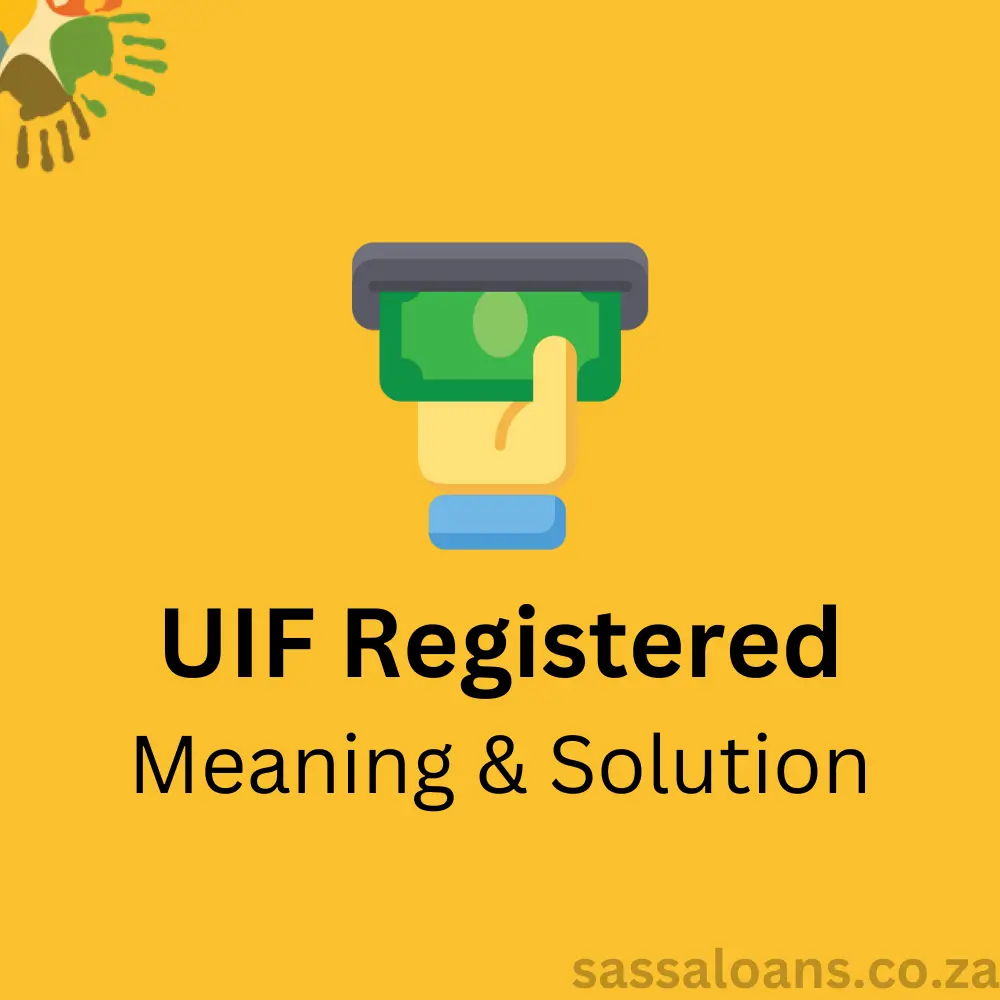 What is UIF?
To understand what UIF registered Sassa status let's have a brief background of what UIF is. The Unemployed Insurance Fund (UIF) is a special grant for South African citizens who serve the country for more than 24 hours every month. Currently, they are paying or collecting 2% of the worker's monthly gross salary.
What Does UIF Registered Sassa Status Mean?
All the readers are seeking the answer to why their Sassa status says UIF registered, then here's your answer.
According to government law and rules, no worker can get both grants simultaneously. Therefore, if your Sassa status is UIF registered, you are already receiving UIF and ineligible for the Sassa funds.
What You Shouldn't Be Doing If Sassa Status is UIF Registered
Anyone applying for a government relief fund should pay special attention to the terms and conditions if they want to meet the eligibility criteria. So here's what you are not supposed to do if your Sassa status is UIF registered, so you don't violate any rules unknowingly.
Are you getting UIF and registering an application for receiving an R350 SRD grant? Sadly you won't receive the R350 grant, and your request will be declined.
The UIF registered Sassa status is shown only when someone receives a UIF grant or is employed, making him ineligible for applying for an SRD grant.
The main criteria for being eligible for getting an SRD grant is you should not be receiving any other beneficiary funds from any other organization.
Solution
The only solution for this status is that you either cancel your UIF application or appeal for declined SRD request. Here is how to appeal for declined SRD request.
How to Appeal for Declined SRD Request
Read ahead if you are someone whose R350 SRD request is being declined. Even if you are UIF registered citizen, you can still appeal for an SRD request. You must be excited to know how to request a declined SRD request, right? So here are the steps for appealing a UIF-registered SRD declined request.
First of all, go to the official website of Sassa.
Then add your identity or refugee permit number.
Your name and surname are on the official documents.
Your gender or any disability (if you have one).
Contact number.
Home address.
After following these steps, you will get a consent document and an SMS confirming you are currently a registered UIF grant receiver and appealing for R350 SRD separately. Your consent form will also be available on the official website, and it will also be shared with other organizations that provide grants.
What does it mean when it says UIF registered?

All organizations that collect and provide funds to needy citizens have a record of all the members. Hence, if you are getting UIF registered, you must register yourself for UIF and contribute your 2% monthly income to this fund.

Why your R350 grant status is UIF registered?

UIF registered on Sassa status has two meanings: you are receiving this grant or eligible for contributing.

What happens after UIF is approved?

After being approved by UIF, you will receive the grant after eight weeks of registering. Then you will receive the grant money after every four weeks.
Sassa is one of those organizations in South Africa that has been helping needy citizens for years. However, these grants are sometimes contributed by the citizens themselves from their wages.
So if you are getting UIF registered as your Sassa status, you are either unemployed and can get beneficiary funds from the government, or you are an employee working more than 24 hours. You should contribute a few amounts of your salary to this fund.
I hope our article has cleared up all your confusion about UIF registered pop-up message on Sassa. Thank you for reading.