How to Reset Intellimali Password if you forgot it?
Not everyone is good at remembering things especially when it comes to passwords. If you forget your Intellimali password and want to reset it, you need not worry. The developers of Intellimali have kept the process of resetting the password easy so you can access your account.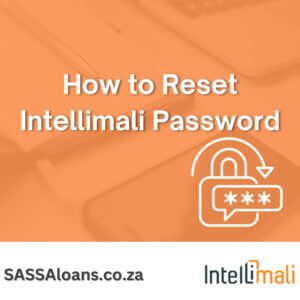 You can reset your password or change it to a new one in a matter of minutes. The steps are easy and well-explained so everyone can understand them.
Scroll down to follow these seven steps that will help you reset your password without getting into any complicated procedure.
Browse the official website of Intellimali and visit the student portal.
Go to the login page and find the option "Forgot your password" near the box where you usually enter your password. It might be written in a smaller font but will be visible.
Click on this option and wait for a few seconds. Your request for resetting the password is being processed.
Enter your ID number when a box appears on your screen after the request is processed.
You will be asked to enter your Gmail account. Please make sure to provide the email address that has been registered with Intellimali beforehand. Do not enter an email that is not in your use.
A link will be sent to your Gmail. Please check the spam emails in case you have not received any in the next 2 to 3 minutes.
Follow the instructions sent via email to reset your Intellimali password. These instructions are kept private so no one can access your account.
Hence these seven steps can help you reset your password within a few minutes. I'm glad the process is easy so you can request a new pin whenever you feel like resetting or changing it.
FAQs
What happens if I forget my Intellimali pin?
If you forget your Intellimali pin, you can visit the official website and go to the student dropdown menu. Click on the option "I've forgotten my student pin" to request a new one. You will get an email along with your new password to log in to your account.