Get to Know if Your NSFAS Application is Successful or Not
If you have applied for an NSFAS bursary and are waiting for your status update, I must tell you, " Be very patient".
This is because this is a very lengthy process. The management goes over and above to make sure that only the right people get the funds.
However, there are some ways in which you can check out the status of your own application and get an instant update as soon as your status is updated whether for the best or for the worst.
But, now the question is how do you know if your application is successful or unsuccessful? You can't just stay in the dark forever. And frankly speaking, the suspense is far worse than the actual result.
So, it is imperative that you take control in your hands and get notified the instant something changes. Hence, I am about to dedicate the following article to this topic. I will elaborate this topic down to the finest details. So, keep reading!
How Do You Know If Your Application Is Successful Or Unsuccessful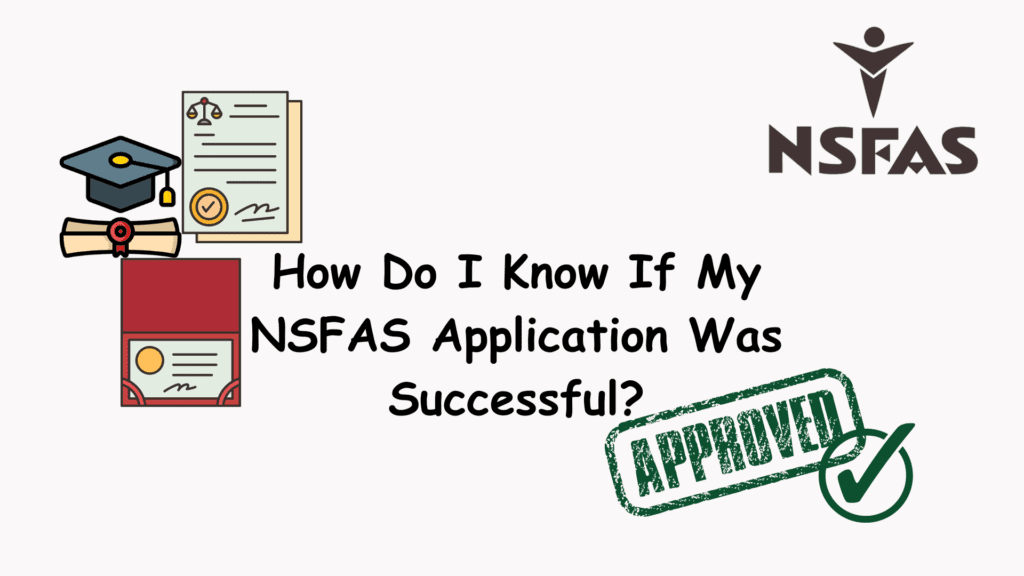 If you are waiting to be notified of your application status, I must tell you some of the ways in which they will update you regarding your application status. The reason why I am telling you about this is to educate you about the ways you can receive confirmation. Hence, you won't have to look for other ways or search for different methods in which you can get updated regarding your application status.
1. Confirmation Through SMS
One of the most common ways in which you can receive a confirmation from NSFAS is through SMS. This SMS will be sent to the phone number you included in your application form. I hope you are getting to understand why they asked you to provide the phone number you actively use. And I also hope that you provided the correct private number.
If that is so, then rest assured, the moment there is a status change in your application you will be notified instantly. It doesn't matter if your application is successful or unsuccessful. You will still be notified.
2. Confirmation Through Email
Another way in which you shall be updated regarding your NSFAS application status is through email. In fact, this is a much more precise way of communication from the NSFAS team. In the email, you receive all the details regarding your application status and so much more in the form of a report.
It includes all the relevant details that one might want to know relating to his/her NSFAS application. All your questions will be answered in that email. Hence, you won't have to look up any other source to get answers. However, it is not the most convenient way of getting updates.
This is because you require an active internet connection to get emails. And it is not necessary that you have an internet connection all the time. You may, but not necessarily. Whereas, on the other hand, an SMS does not require or is not dependent on internet connectivity. Hence, you can get your SMSs any time of the day, granted your phone number is currently for your personal use. So, it is imperative that you provide the correct phone number on your application form.
3. Confirmation Through the Website
This is the final method through which you can check out if your NSFAS application is successful or unsuccessful. You may use this method if for some reason, your phone number is not with you or you don't check your emails. Then you would have to check your application status from the website.
The best part about using this method is that you get updated information. Notifications through SMS and emails can be delayed due to many factors. However, if you are checking through your portal, you will get instant and updated information relating to the status of your NSFAS application.
How Long Does NSFAS Take To Approve?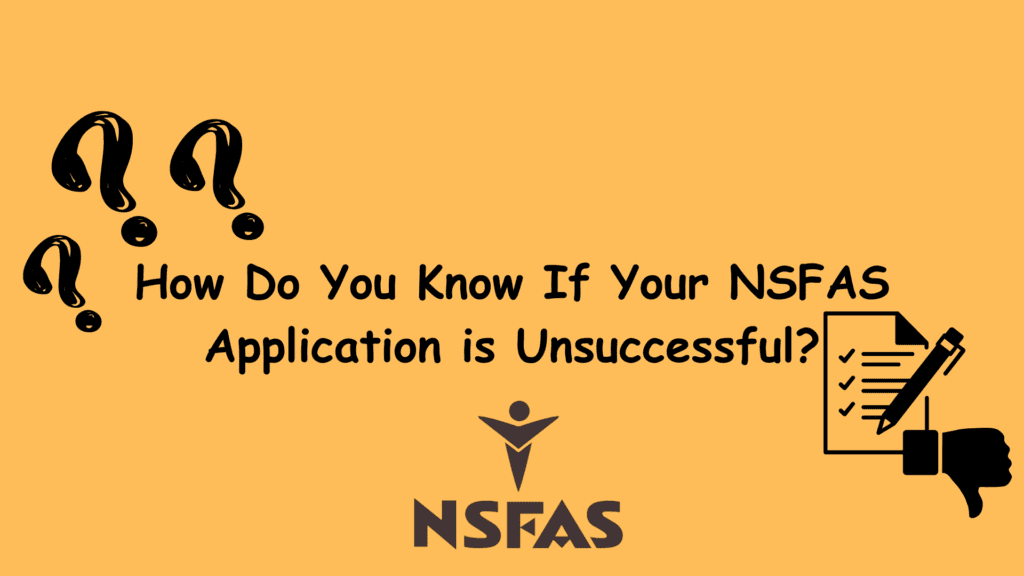 You must know that NSFAS is very strict about approving its applications for funds. This is because they want all the deserving people to get access to the money from this bursary.
This is why they have developed certain systems and processes to verify all the applications with the information provided in each and every one of them. So, it definitely takes a lot of time to filter out all the applications.
To be more specific, it takes about four to five weeks to hear from them. It may take them longer or shorter than the prescribed time depending upon the number of applications they received.
So, I would recommend you to start looking out for notifications from NSFAS after at least three weeks of applying for the bursary. For longer delays, you may also get a heads-up from the NSFAS team describing the problem or the reason behind the delays.
FAQs
Will NSFAS send me a notification if my application is successful?
Yes, NSFAS will definitely send you a notification letting you know if your application is successful. In fact, they will also notify you relating to the disapproval of your application. So, you must keep an eye on your device after at least three weeks of submitting your application. This is because it takes them about a minimum of three weeks to filter out your application and get back to you. You will either receive an SMS or an email.
What do I do if my application is unsuccessful?
If your NSFAS application is rejected due to one reason or another, you must not lose hope. Instead, I would suggest you go to your portal and check out the reasons why your application was rejected. Most of the time it happens if you are ineligible for this bursary in which case you can not do anything about it. So, I would not suggest you reapply for NSFAS unless you are eligible for it.
On the other hand, it could also be because you did not provide all the required documents. If that is the case, you can also reapply but make sure that you provide all the required documents this time. Because if you don't, your application shall be rejected again and again until you give them what they need to approve your application. So, best luck with that!
Why would NSFAS reject my application?
There could be a myriad of reasons why NSFAS could reject your application. It could be because you forgot to provide all the relevant documents in which case, you may reapply with complete documents the next time. Another reason could be that you provide wrong or false information. In that case, the system would automatically reject your application on the grounds of suspicious or fraudulent activities.
Or, it could be because you are ineligible for this bursary. If that is the case, don't bother replying because that wouldn't do you any good. Your application will be rejected again.
Final Thoughts
So, this was all from my side. I hope you all enjoyed reading through this article. I tried my best to provide you with all the information relating to checking out the status of your NSFAS application.
So, if you found this information helpful, don't forget to share it with your friends and colleagues who you think might benefit from this article. In any case, let me summarize the ways in which you will receive notifications relating to your NSFAS application status.
First of all, there is a ninety-nine percent chance that you will receive a text message on the number you provided on your NSFAS application. Secondly, they will notify you through email. Again, it will be the email that you provide in your NSFAS application.
And thirdly, if you are unable to hear from them through other ways, you may also check out your application status through their official website as a last resort.