Delays In Registration Causing Issues For 2023 NSFAS Funding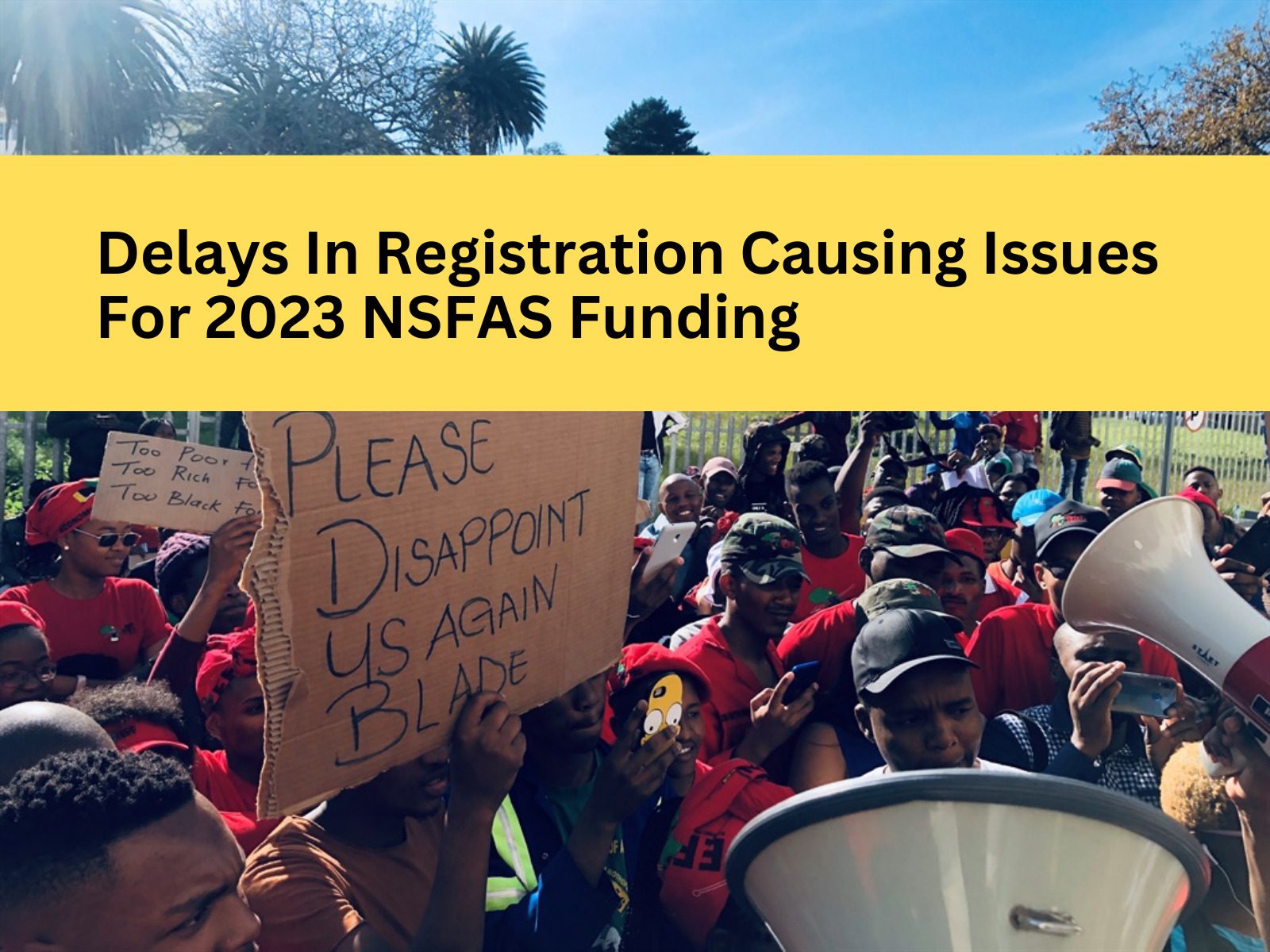 The Minister of Higher Education, Science, and Innovation, Dr. Blade Nzimande, recently presented a comprehensive plan of action for the National Student Financial Aid Scheme (NSFAS) for the 2023 academic year to the National Assembly. This plan addresses the critical issue of delays in registration, which have been causing problems in securing NSFAS funding. In this blog post, we'll delve into the details of the plan and how it aims to resolve these delays and ensure that students receive the financial aid they need.
Aiming for Smooth Funding in 2023
To kick things off, let's take a look at the key points from Minister Nzimande's presentation:
The projected budget for NSFAS in 2023 is approximately R47.6 billion. This significant allocation demonstrates the government's commitment to supporting higher education and providing financial aid to students.
NSFAS Funding Reach
One of the most important aspects of the plan is the number of students who will benefit from NSFAS funding in the 2023 academic year:
A total of 1,083,055 students will receive provisional funding from NSFAS. This support is a milestone in the government's effort to provide financial assistance to students, particularly those from underprivileged backgrounds.
Addressing Registration Delays
One of the significant issues in previous years was the delay in the registration process for NSFAS students. This delay created obstacles for students who had to wait for their allowances before they could officially register. As a result, they missed valuable learning time.
To resolve this, NSFAS has taken a proactive step. This year, they made upfront payments to TVET colleges and public universities. This allowed students to register without making any upfront payments, like registration fees. This move aimed to ensure that all bursary students could enroll before the start of classes.
However, it's worth noting that, in some cases, registration delays still occurred. To address these issues, a meeting with university registrars is scheduled in the coming weeks. The goal is to collaborate and find solutions to these registration delays while ensuring that no NSFAS recipients are excluded or disadvantaged in the process.
Ensuring Student Well-Being
NSFAS recognizes that students' well-being is crucial for their academic success. To address this, the organization provides not only financial support but also other essential allowances:
In addition to financial aid, NSFAS offers students allowances for food, accommodation, travel, and learning materials.
In the past, students faced numerous challenges related to these allowances. However, NSFAS has made significant improvements by introducing direct payment platforms and student accommodation solutions.
These measures are aimed at alleviating the stress and uncertainty that students faced regarding their basic needs. Instead of worrying about how they would pay for learning materials, obtain food for the month, or secure a place to stay, students can now focus more on their studies.
Supporting Students to Thrive
Ultimately, NSFAS's goal is to provide students with the resources and support they need to thrive in their degree or course. The 2023 plan reflects a commitment to ensuring that financial aid is delivered efficiently and that students' well-being is prioritized.
In conclusion, the 2023 NSFAS plan, as presented by Minister Blade Nzimande, seeks to address delays in registration and improve the overall experience for students receiving financial aid. With a substantial budget allocation and a focus on students' well-being, NSFAS aims to provide essential support to over a million students in South Africa, empowering them to pursue their educational goals without unnecessary hurdles.