Empowering South African Students: The Missing Middle Dilemma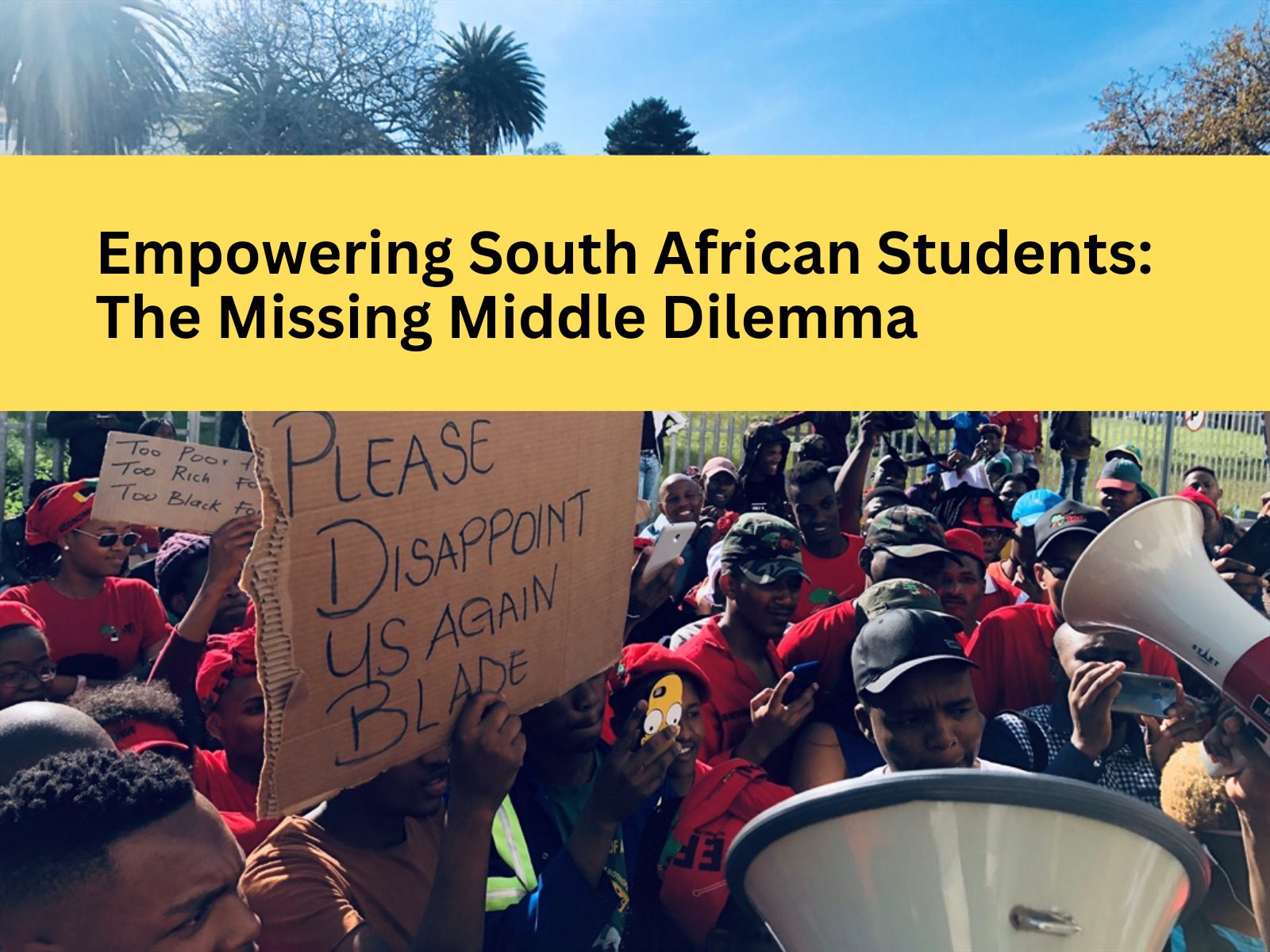 In South Africa, the pursuit of higher education has become a challenging endeavor for many students, especially those categorized as the 'missing middle.' These individuals earn more than the National Student Financial Aid Scheme (NSFAS) threshold but still face significant financial constraints when it comes to paying for their tertiary education. In this blog post, we explore the current situation and the calls for change by various student organizations and advocates.
The 'Missing Middle' Conundrum
Defining the 'Missing Middle': The 'missing middle' students are those in the working class who earn more than the NSFAS threshold but still struggle to afford tertiary education due to their parents' financial constraints.
The Hidden Financial Struggle: On paper, these students might seem capable of affording higher education, but their parents' financial limitations put them in a precarious position.
Soaring Student Debt Crisis
Drowning in Debt: A significant number of students admitted to tertiary institutions are currently burdened with enormous debts because they cannot afford their tuition fees.
Staggering Expenditure: In the past few years, South Africa has witnessed approximately R19 billion in expenditures related to student funding.
Calls for Change
1. South African Students Congress (SASCO)
Raising the Household Income Threshold: SASCO has called for an increase in the NSFAS bursary household income threshold, suggesting it should be raised from R350,000 to R600,000.
Impact on Missing Middle Students: This adjustment could make a substantial difference for many 'missing middle' students who currently fall through the financial cracks.
2. African National Congress (ANC)
A Need for Deliberation: The ANC has been urged to deliberate on a revised student funding model to address the growing challenges facing students.
Comprehensive Funding Model: SASCO advocates for a more comprehensive funding model based on taxing the working class. They argue that a working-class child should not be burdened with debilitating debt due to the existing funding model.
3. Postgraduate Funding
Empowering Future Leaders: In addition to addressing the needs of undergraduates, many students seek a dramatic increase in postgraduate funding instead of cuts. Postgraduate funding is essential for further studies and career advancement.
Economic Growth and Prosperity: Investing in postgraduate education not only benefits students but also contributes to the country's economic growth by creating a skilled workforce.
The Wider Impact
A Brighter Future for South Africa: Tertiary education benefits not only students but the entire nation. By educating the 'missing middle' and ensuring access to higher education, South Africa can significantly boost its economic growth and prosperity.
In conclusion, the 'missing middle' students in South Africa face a daunting financial challenge despite their potential to afford tertiary education on paper. The calls for increased NSFAS funding thresholds, comprehensive funding models, and greater support for postgraduate students are essential steps toward creating a brighter future for both students and the country as a whole. Addressing these issues is a vital part of empowering South African students and promoting economic growth.