NSFAS 2023 Funding Decisions: What You Need to Know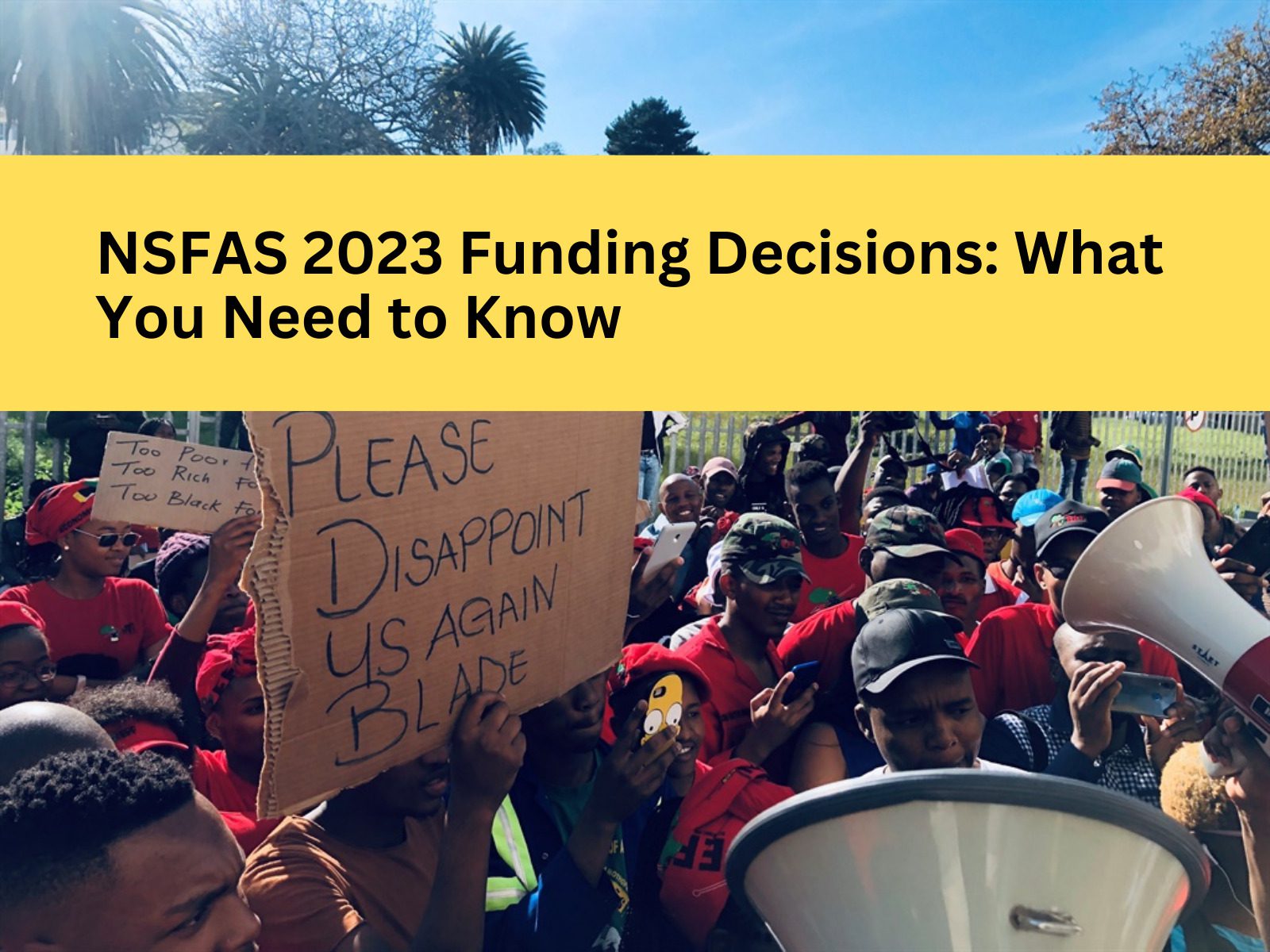 The National Student Financial Aid Scheme (Nsfas) has been at the center of attention lately, receiving an overwhelming number of bursary applications for the 2023 academic year. If you're one of the hopeful students who submitted an application, you're probably eager to find out the outcome. Well, the good news is that Nsfas is now in the process of releasing funding decisions for 2023. Let's dive into the details.
When Will You Know Your Nsfas Funding Decision?
The moment of truth is drawing near. If you're an Nsfas bursary applicant, you can expect to receive your funding decision on Monday, 6 February 2023. On this date, Nsfas will notify you about the status of your application for the 2023 academic year.
Different Timelines for Different Applicants
Nsfas is committed to ensuring that all applicants receive the attention they deserve. Here's how the funding decisions will be released:
Non-SASSA Applicants and Returning Students: For these categories of applicants, the funding list will be dispatched to institutions by the 6th of February 2023.
First-Time Entering (FETN) Sassa Applicants: Nsfas took swift action for FETN Sassa applicants by making funding decisions immediately after their applications were submitted. So, if you fall into this category, you likely already know your application status.
Verification Process for Some Applicants
While some students receive their funding decisions right away, others may need to go through an additional verification process. Applicants who do not qualify for funding through the South African Social Security Agency (SASSA) and returning students must submit financial and/or academic eligibility verifications.
Third-party providers, including banks and institutions, play a crucial role in assisting Nsfas with this verification process. It's an essential step to ensure that funding is allocated to those who meet the necessary criteria.
Understanding Nsfas Funding
If you're fortunate enough to secure funding from Nsfas, you'll receive a comprehensive bursary. This bursary is designed to cover various costs associated with your studies. It includes:
Tuition Costs: Nsfas will cover the full payment of your tuition fees.
Accommodation Costs: If you're staying in university accommodation, these costs will also be included in your funding.
Allowances: In addition to covering the essentials, Nsfas provides several allowances to help with other living expenses.
What If You Receive an Unsuccessful Nsfas Application Status?
Receiving an unsuccessful application status can be disheartening, but all hope is not lost. Nsfas offers an appeals process for students who wish to challenge their application decision. Here's what you need to know:
Appeal Deadline: To appeal your application decision, you must act swiftly. The deadline for appeals is 20 February 2023. Be sure to meet this cutoff to ensure your appeal is considered.
So, whether you're anxiously awaiting your funding decision or preparing for an appeal, Nsfas has set clear guidelines to help students in their pursuit of higher education.
Stay tuned for the upcoming funding decision date and remember, your educational journey is worth every effort. Good luck to all the Nsfas applicants for the 2023 academic year!