Unlocking NSFAS Wallet | 3 Ways to Unblock User Profile
Is your NSFAS user profile locked? Now, it is easier than ever to unlock your NSFAS wallet. NSFAS has given a new option to students to unlock their accounts. Therefore, you can now unlock your account through your cell phone.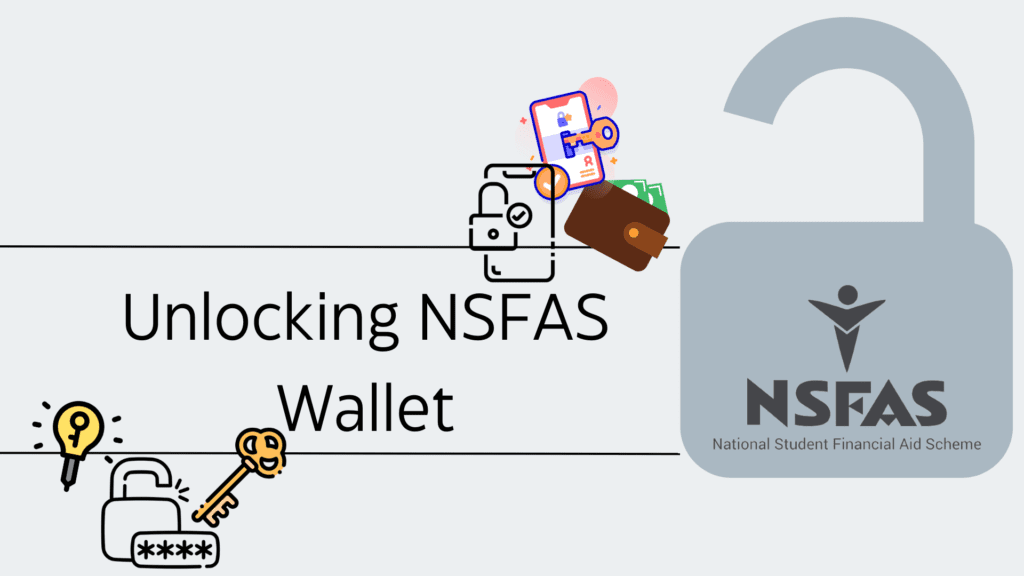 How to Unlock NSFAS Wallet through Mobile Phone
To unlock your NSFAS wallet using a mobile phone, you must use the number saved in your myNSFAS portal, and the phone you are using should be connected to that number. So, here is how you can unlock your NSFAS wallet by following these steps.
First, open your mobile phone dialer and dial the USSD code *120*176#.
Next, you will get some options, search for 'unlock with OTP' and select this option.
Then, you will receive a one-time pin through a message on your mobile phone.
Then, copy the OTP and paste it into the given box, and press enter.
Finally, you will get a notification that your wallet is unlocked. You should be able to access your account anytime you want.
How to Unlock NSFAS Wallet through an email
First, type an email to

[email protected]

. Describe your issue and write about why your account is not working and why you want to unlock your NSFAS wallet.
Next, you will have to attach some files and give some details for authentication. Provide the following document in your email;
Your full name and surname
Your identity number and identity document copy.
Personal cellphone number (the one connected to the myNSFAS portal).
Physical and postal address.
How to Unlock NSFAS Wallet through myNSFAS account
You can unlock your NSFAS wallet through your myNSFAS account, but you must own a myNSFAS account for this process. Let me guide you on all the steps to follow;
First, click on this link my.nsfas.org.za.
Next, log in to your account by giving your ID number and password.
Then, click on the box to confirm that you are not a robot and click on 'login.'
Then, go to NSFAS connect.
Afterward, you will receive some prompts, create a case and provide the necessary information like a copy of your identity document and phone number.
Finally, specify your issue to 'unlocking NSFAS wallet' and submit the case.
In conclusion, unlocking your NSFAS wallet has become much easier with the new options provided by NSFAS. Whether you prefer using your mobile phone, email, or myNSFAS account, the process is straightforward and accessible.
If you face any issues while unlocking your account, don't hesitate to contact NSFAS and seek assistance. Remember to keep your personal information updated and to use the phone number saved in your myNSFAS portal to unlock your account via your mobile phone. With these simple steps, you should be able to unlock your NSFAS wallet and access your funds without any trouble.